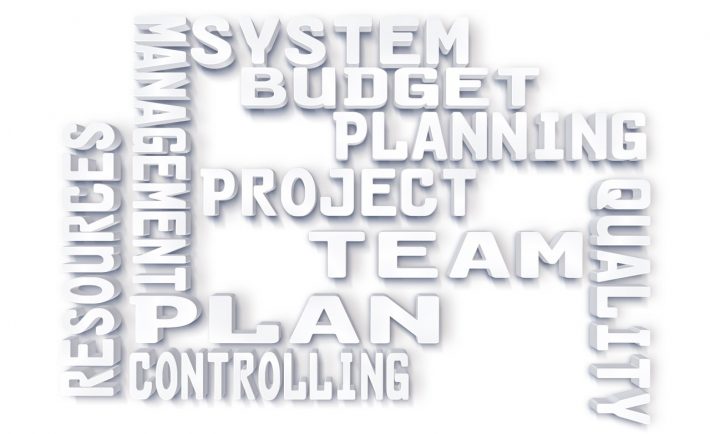 Image Credits: pixabay.com
In reality, getting a job is as difficult as earning your diploma, or even harder. Let's face it―the employment sector is plagued with more supply than demand. As a result, acing a job role becomes more challenging because recruiters have to choose only one successful candidate from a pool of aspirants.
Project managers, even if they are considered some of the high-level professionals in an organization, still battle their way to the employers. Being a standout is like defying gravity because most project managers have the same level of work experience and educational background.
But this does not mean that you will just depend on your luck because you can always be the cream of the crop among the sea of average candidates. And if you're wondering how it can be possible to take a step further from the other applicants, it's time for you to know the PMP certification.
Discussing the PMP Certification
After setting out all the significant advantages of the PMP certification, it's not surprising if you become interested in gaining one. Before anything else, let's break down the prerequisites to check if you are suitable enough for the certification.
Intended applicants
PMP certification is intended for project managers with comprehensive experience in a real-world setting. Applicants must have a background in general supervision and all its related aspects like organization constraints, including budget, time and resources. Familiarity with guiding cross-functional teams is also important. Deep knowledge about project methodology is another vital requirement.
There are other technical prerequisites required before you can take the exam, which include a four-year degree, coupled with 4,500 hours of managing projects and 35 hours of project management schooling. Secondary-degree holders can still give PMP a shot as long as they have 7,500 hours leading and implementing projects and 35 hours of project management education.
Exam Outlines and Format
After knowing the exam prerequisites, you should also know the exam objectives that cover all the significant project management aspects, starting with project initiation, plan, execution, monitor & control and closure.
You are given 4 hours to complete the PMP exam, which features 200 questions in multiple-choice type. For members, the exam is priced at $405, while $555 for non-members.
And now, let's turn to the list of benefits you'll gain after acquiring this globally-recognized certification.
Toughens your practical skills
For most project managers, it's a tough mental game to manage different employees with different skillsets and even attitudes. Hence, being a full package project manager is important. The PMP certification can save you because it toughens your practical ability to handle these situations. For your information, passing the PMP credential is such a difficult challenge in your professional career. In order to pass the certification exam, you need to undergo intensive preparation that will test your character and resilience. There'll be a great expanse of training and coursework so that you'll master the important management stages, including initiating, planning, implementing, observing & controlling and finishing. Each of these important processes highlights more in-depth features that will surely examine your skills and further polish your practical proficiency for superior project execution. Among the reliable sources available in the Internet, check Prepaway website. It will provide you with the most actual dumps for the PMP certification test. Moreover, being offered in .vce format, you can use the VCE Player to dive into the real exam environment. Note, that dumps checked by IT experts are the most reliable ones and in addition, they are the best tool to revise the learned material, that's why choose the online platforms which you can trust, such as Prepaway, for instance.
Gives you that priority badge among recruiters
It's no surprise why most employers now demand PMP certification among project managers. PMP is a global standard that largely defines one's capability and knowledge in terms of project management. Of course, this discipline is tagged as one of the toughest parts of any business. So, a certification like PMP highlights your completeness as a professional. As a result, employers would prioritize PMP passers because they are high-quality individuals who are already tried and tested.
Outlines your impeccable profile
The high demand among PMP passers is gained from the valuable impact created by this notable certification. The PMP exam is a test of patience, resilience and hard work. It assesses how far you can go to reach your career goals. This difficult exam highlights your value as a professional. And recruiters know how tough the exam preparation is, much more the exam itself. Because of the intensive process, there are only a few successful PMP passers. So even before the interview, you can easily set your profile apart from other candidates. And of course, companies would choose those who have a resume value, which in turn can use this value for the betterment of the company.
Fast career advancement
Project management roles are some of the most sought-after positions in an organization. The tasks are very challenging but are highly beneficial to your career. With the high-status reputation, it might be difficult to advance your profession. But fret not because, with the aid of PMP certification, you can step up your career in no time. So, if you pass the exam, this means that you are equipped with an international accreditation that is accepted by the global community. And having this renowned credential is an added marketability on your profile. This helps you create a mark to reach the global marketplace. So, if you want to land a better job position or advance in your current role, this will give you lots of job opportunities.
Greater financial compensation
There are high-regulated organizations that strictly require the PMP certification for their employees. And as compensation, they offer higher salary rate to these competitive individuals. A lot of surveys have revealed that PMP holder earns more than plain project manages, hence the higher demand. Thus, according to Payscale.com, the annual salary of a PMP certified is about $104,000. And considering that project management job positions are highly prestigious, recruiters would pick candidates who have proven their perseverance and passion. No company would want to waste their time investing in low-skill individuals. Instead, they invest in PMP certified holders who can add value to their organization.
Conclusion
To sum up, PMP certification holds an extremely valuable reputation among employers and project managers. It's a career charm that defines your career completeness. So, if you're willing to advance your skills, then PMP certification can help you. Think of your preparation for the credential in advance, for that browse Prepaway website, to get the most actual and valid information.