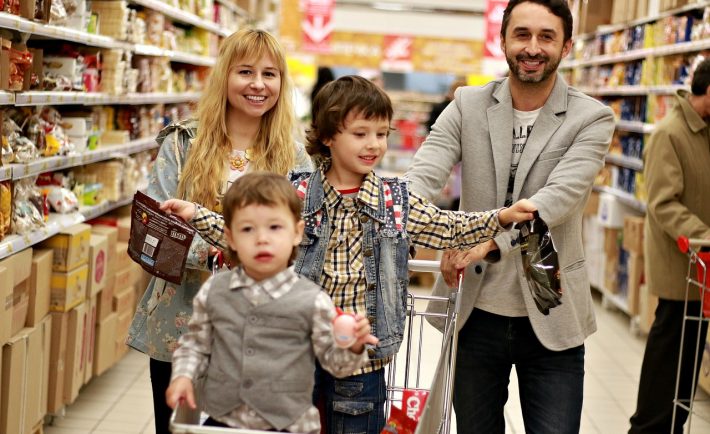 Image Credits: pixabay,com
1. Squeeze every last drop of lemon, calamansi, and other citrus fruits by using a pair of tongs.
2. Savvy shoppers compare prices across the board. Do so by visiting the website called PriceTrolley. It gives transparency over different product prices in local supermarkets.
3. Plan your meals a week in advance and shop accordingly. Do not go beyond this list!
4. If you cannot handle the taste of tap water, get a water filter. It is cheaper to get a water filter and attach it on your faucet instead of purchasing purified water regularly. Lazada Singapore sells water purifiers for as low as S$12.
5. Reduce your intake of meat. Instead of consuming meat on a daily basis, you may reduce your consumption to five times a week. This act both save some cash and to be kinder to the animals.
6. Use coupons in the grocery. Keep a watchful eye over coupons available in magazines and newspapers. You may also check couponing websites for codes that can be used while you shop online.
7. Invest on food containers or Tupperware. Use these containers to pack your lunch in your campus.
8. Not every due date is set on stone. Do not throw food out just because it is beyond the "best before" date. Inspect the product first.
9. Applying the same concept as a mystery shopper, you can become a mystery diner. Eat your hearts out while commenting on dishes in various restaurants. You get to enjoy a free meal while getting paid for your job.
10. Do not over serve your guests. Ask them to get more food, if necessary. This will reduce the wastes of uneaten food on a plate.
11. Follow the age-old trick of First In, First Out. Use older products or produce first before moving on to others. An organized refrigerator will make this possible.
12. As mentioned above, you must organize the items inside your refrigerator. Plan out the products that you will actually eat and store them properly. Since the fridge's door is the warmest part, it is the best place to store your condiments and non-dairy beverages that do not spoil easily.
13. Know how to distinguish what is freezable from what is not. Afterwards, freeze everything that is freezable. Maximizing the power of your freezer will save you money in the long run.
14. Spice up your basic popcorn by seasoning it with herbs. Before your herbs go bad, you may chop them up and mix them with olive oil or butter. Use this mixture to sauté your onions or to spread on a toast.
15. Dine out on your birthday. There are so many place that offer free meals, desserts, or giveaway to celebrants. I remember receiving a free ice cream cake and a free ticket to a contemporary museum during my birthday.
16. Wrap the stem of the banana in a plastic wrap to extend its life span. This will keep it fresh.
17. Cheese is a tricky product to store! Start by wrapping it loosely in a wax paper before placing it in the packaging. Then, partially seal the plastic. This prevents the bacteria and ammonia from being trapped inside.
18. To keep your brown sugar soft, toss a few marshmallows inside the packaging.
19. Absorb the moisture on your lettuce by breaking it apart before storing it. Do this trick to similar greens upon washing it. Then, store the greens in a resealable container with a dry paper towel. Replace the paper towel as needed.
20. Do not throw your eggs in the rubbish bin right away! Do the "fresh test" by letting it float gently in a bowl of water. The eggs that will sink are still fresh.