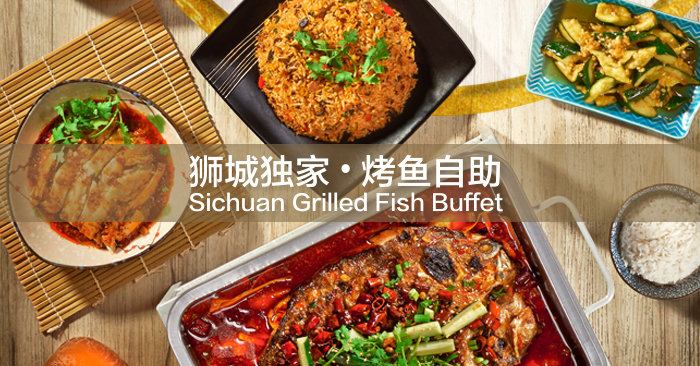 The one and only Sichuan Grilled Fish Buffet is here in Singapore.
If you are a fan of numbing and addictive flavour of Sichuan, you will definitely go ooh la la over this.
The essence of Sichuan Cuisines lies with just 3 main ingredients, Chilli, Pepper and Bean Paste. When you combine all three ingredients together, you get a fiery and robust flavour that will leave you with an unforgettable gastronomic experience.
Chong Qing Grilled Fish is founded by 4 Singaporeans who adopted this innovative dish when they visited Wan Zhou in Chong Qing. They combined the charcoal-grilled fish with the ever popular Sichuan hotpot, prepared carefully with more than 20 herbs and spices.
The good news?
They have introduced Singapore's first Sichuan Grilled Fish Buffet where you can enjoy all-you-can-eat free-flow grilled fishes cooked in 7 different styles: Spicy Numbing, Spicy Fragrant, Pickled Cabbage, Mushroom Herbs, Hot & Sour, Fermented Blackbean and Fresh Chillies, for just $21.90++ from 12pm – 5pm!
Tuck in to the goodness of authentic Sichuan-style dishes without worrying about the cost!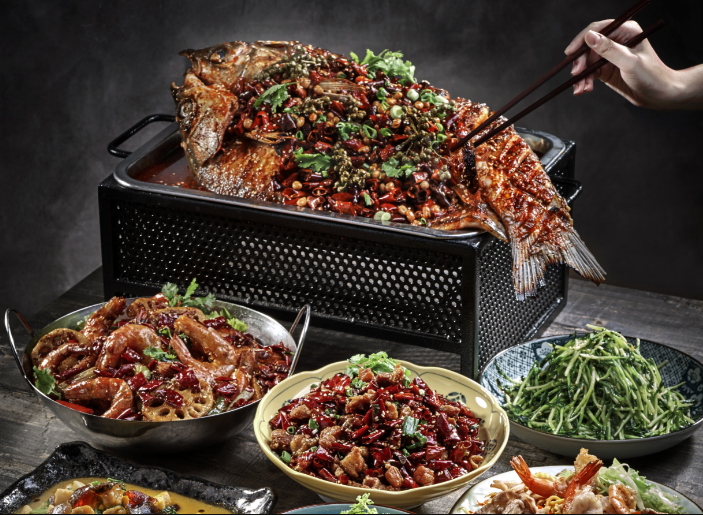 That's not all! You can also order your own sides, starters, staples, meats, seafood and more from their menu. (so don't worry if your friends don't take spicy food) Add$3++ for free-flow beverages and desserts.
We have even better news for you. Money Digest's readers enjoy "1 dines free with every 3 paying adults" when you flash this post to the staff!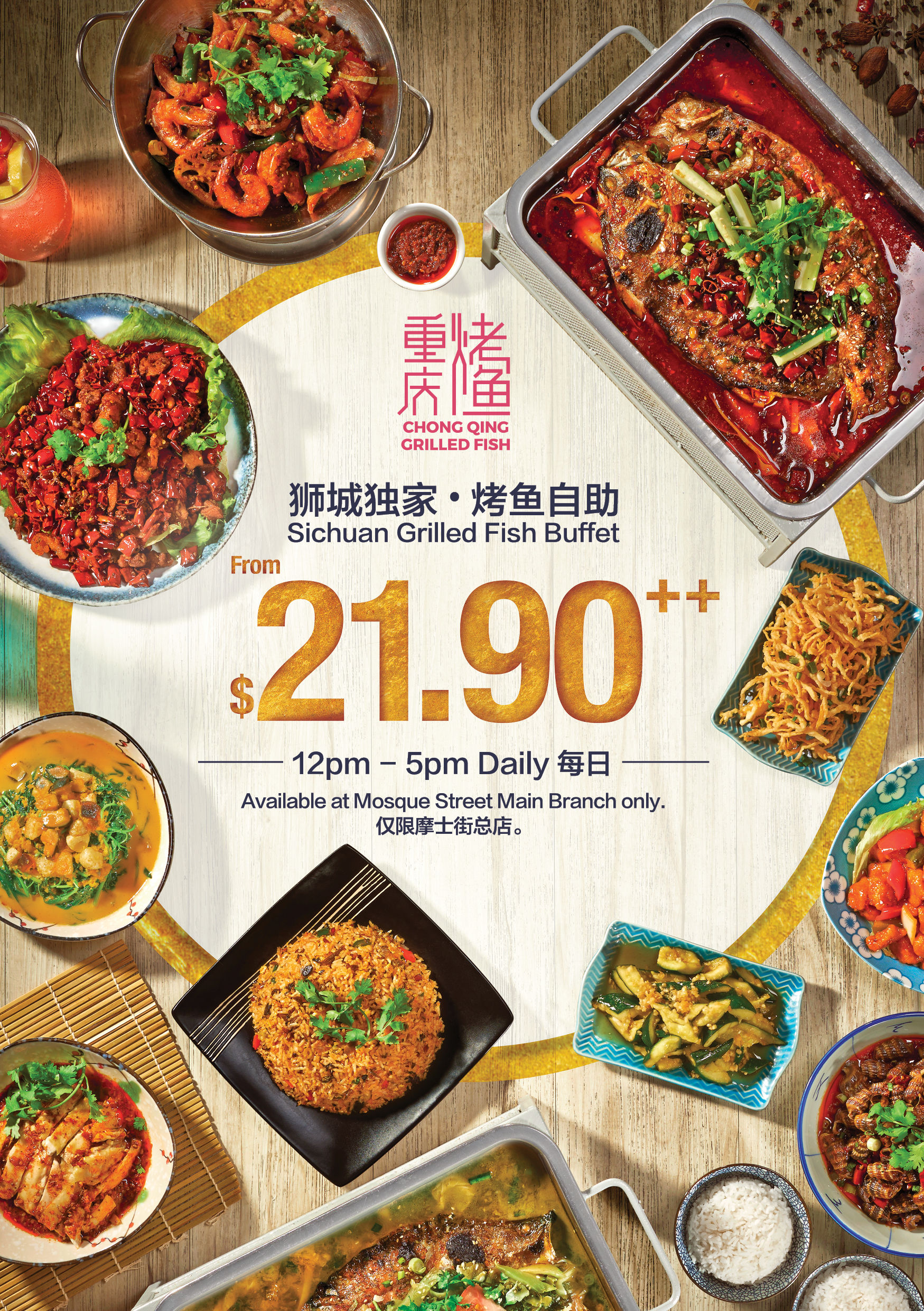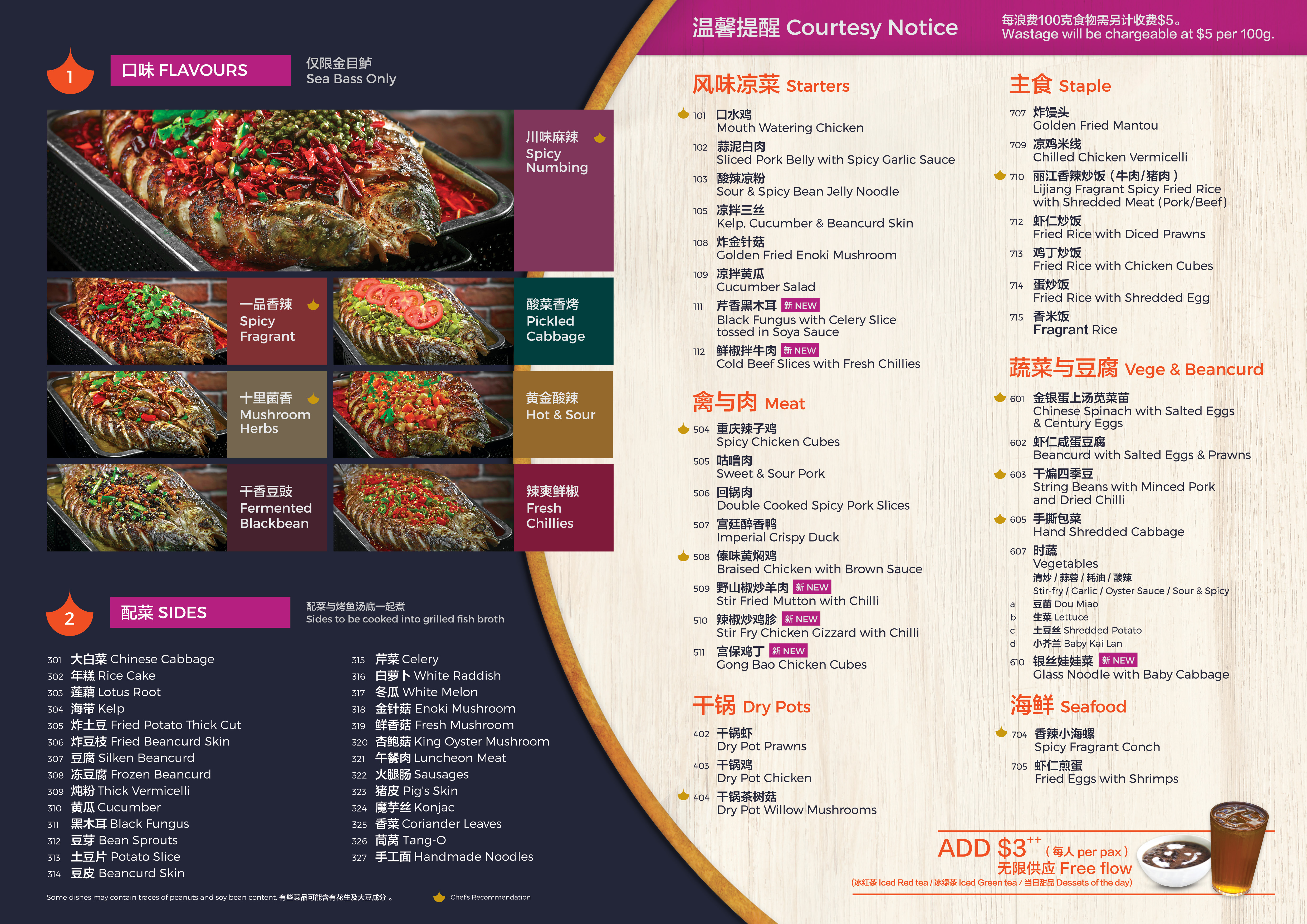 Share this news with your friends and loved ones!
Terms & Conditions
Available from 12pm to 5pm daily at Chong Qing Grilled Fish, Mosque Street Main Branch only. Promotion is valid from 13 March to 16 April 2017. Wastage will be chargeable at $5 per 100g and all proceeds will be fully donated to the The Food Bank Singapore.
Address: 18 Mosque Street #01-01, S059498
Reservation Hotline: 62250087