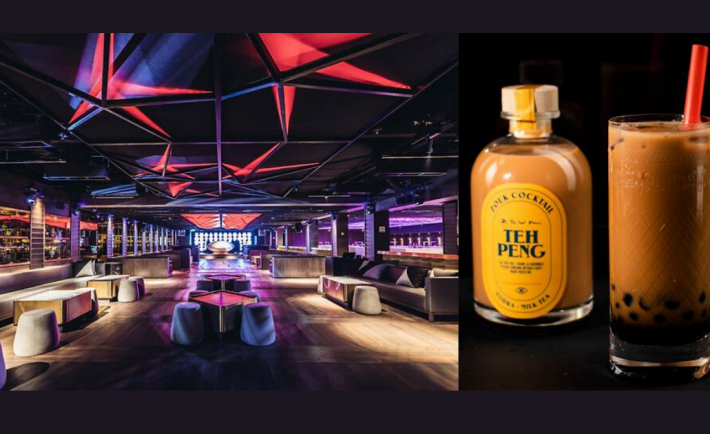 The idea of dressing up and walking into a club seems far away. No one knows what can happen in the next minute amid the pandemic. But there's good news for peeps who miss the club vibes. You can now step back onto the dance floor at Zouk. But this time around, with a slightly different twist.
Zouk has decided to evolve with the times and turn their empty dance floor into a revenue opportunity. If you've been a die-hard clubber over the years, Capital lounge would ring a bell. The lounge space has been transformed into a pop-up restaurant named Capital Kitchen. You can find it on the second floor of the Zouk complex. It is open on Wednesdays to Saturdays, from 5pm to 11pm.
WHAT'S ON THE MENU
Eager to place a reservation and dine in with your fellow clubbers? First up, you need to know what's on the menu at Capital Kitchen. You can expect both Asian and Western cuisines. As you've probably clicked in to read from the title, we will start off by introducing the cocktails.
Cocktails
Apart from teh peng cocktails, Zouk has also come up with other locally-inspired flavours like milo gao and assam guava. Honestly, we're really curious about the taste. If you're heading there before we do, please let us know your verdict.
Highlights of the menu
Some of the highlights from Capital Kitchen include – the Signature Battered Fish & Chips (25 SGD), the Signature Royal Broth Congee (15 SGD), and the Australian Ribeye Strips (48 SGD). Here's how the fish & chips and congee look like to whet your appetite:
Sharing platters
Other than ala carte items, there're also sharing platters. If you're dining in a group of five, the Feasting Platter (108 SGD) would be an excellent choice. The platter consists of yummy Ebi Chilli Flatbread, Mala Chicken Skin, Chicken Wings, Truffle Fries, Squid Pong, and Australian Ribeye Strips.
And of course, if you do not like everything from the platter, you may place individual orders and snack on the ones you like. There's the Ebi Chilli Flatbread, Mala Chicken Skin, and Truffle Fries each at 20 SGD. Chicken Wings are also available at 18 SGD.
FOOD COLLABORATIONS
Diners can also look forward to limited-edition food menu items Zouk has with other local food providers.
For a start, they have partnered home-bakery, Paparch. If it sounds familiar, that's because it has recently gained popularity for its Burnt Cheesecake (15 SGD). With its burnt caramelised exterior and molten centre, it's simply irresistible. However, it's only available in limited quantities daily so act fast if you want a taste.
If you weren't able to get your hands on the cheesecake, that's fine. There are other desserts like Churros and Chocolate and Caramel Tarts. It's an equally sweet deal!
For reservations, you may email them at [email protected] or call/WhatsApp the team at 9006 8793.