Not a typo.
You didn't misread the headline, there is actually a 100GB mobile plan in Singapore that costs only $38 per month. If this seems too good to be true, then read on.
Circles.Life, one of the fastest growing 'digital telco' in Singapore, has launched a limited-time promotion that most of us might not even be aware of – a whopping 100GB mobile phone plan that costs only $38 per month. What's even more attractive is that unused data will be rollover to the next month.
Note that this promotion is only valid for Number Transfer from another telco only (New Number costs $48/month) Price will return to $48 per month after 1 year. That is not much of a concern as the no-contract plan means you can leave any time either before or after promo pricing ends.
To get this deal, you'll need to sign up via this link using the promo code SUPER38.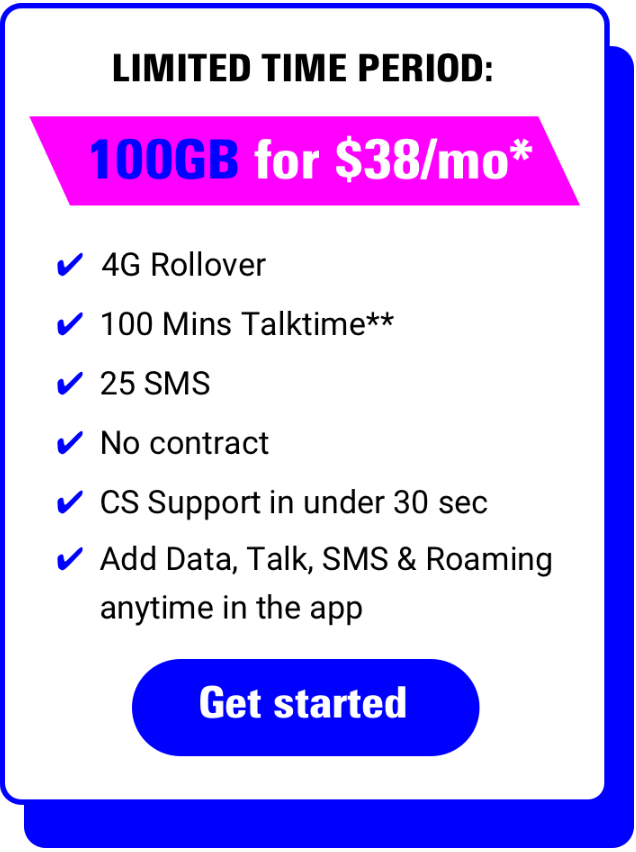 If you don't need that large allowance on data, the next closest alternative will be the VIVIFI share plan that costs $29.90 for 40GB or Grid Mobile's 40GB plan for $24.90.