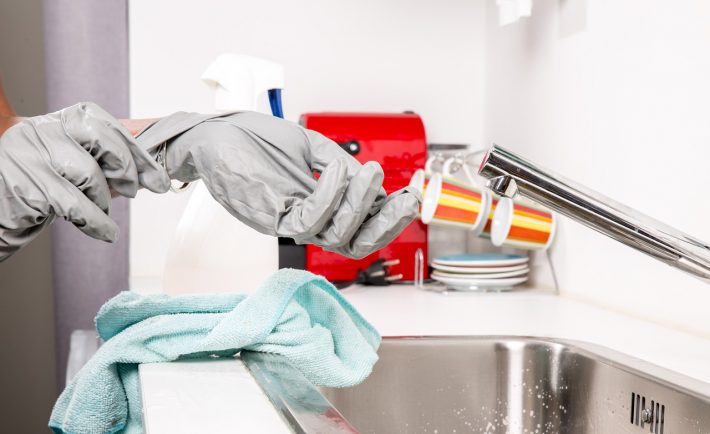 Image Credits: pixabay.com
Our concrete jungle has wired us to focus mainly on work. As work occupies most of your day, it is easy to take domestic life for granted. To handle the so-called burden of managing your household chores while you tackle occupational responsibilities, you may turn to a maid agency for help.
Let us be honest! It is becoming a fairly common practice to hire domestic help in Singapore. Many families come from dual-income households where both parents work long hours. Who will be left to take care of the children, elderly relatives, and chores?
There are various reasons why you may hire a helper. Whatever your reasons are, here are the initial and monthly costs that you can expect.
UPFRONT COSTS
The following are some of the initial costs that you need to pay as an employer of a foreign domestic worker.
a. Agency Fees: about S$1,000
b. Settling-in Programme: S$75
c. Work Permit Application: S$30
d. Work Permit Issuance: S$30
e. Security Deposit: S$5,000
f. Foreign Domestic Worker Levy: S$60-S$265
g. Medical and Personal Accident Insurance: about S$250 per month spanning 26 months
The estimated total will amount to more than S$6,000. Now, let us put a spotlight on each element.
#1: MONTHLY SALARY
To determine someone's monthly salary, you must consider several factors. Experience and relevant training are just some of the main factors. Not to mention, the applicant's nationality plays a part too.
The Philippines' government recently reduced the number of domestic helpers entering Singapore. With the reduced manpower supply, expect salaries to increase accordingly. That being said, the minimum salary for a Philippine domestic helper is S$570. On the other hand, Indonesian authority set its minimum domestic helper salary to about S$500. Lastly, the minimum salary that you can expect to pay to a foreign domestic worker (FDW) from Sri Lanka is S$400.
Other miscellaneous costs include food, accommodation, medical expenses, and travel expenses.
#2: EMPLOYER'S ORIENTATION PROGRAMME
As the name suggests, Employer's Orientation Programme or EOP is tailored to the employers who are looking to employ some FDWs. It is recommended for employers who are hiring a foreign domestic worker for the first time or have changed workers on a frequent basis. This program lasts for 3 hours and can be both taken in a classroom or online setting. Classroom setting costs about S$30 to S$34. While, the online setting costs about S$46. After all, you are paying for convenience!
Learn more information about EOP by checking this link: mom.gov.sg.
#3: SECURITY BOND
How many times have you encountered a damage deposit or damage bond in your life? One to many, I suppose. A damage deposit ensures that you return an item in good condition. Similar mechanics can be applied to the FDW security bond.
If you are employing a Non-Malaysian domestic helper, you have to pay about S$5,000 to the Singapore government. This security bond ensures the safety of the domestic helper should you break any laws governing the employment. You will eventually be discharged from the security bond when you meet the following requirements:
a. You cancelled your foreign domestic worker's Work Permit
b. You did not breach any conditions of the said bond
c. Your FDW has returned home
#4: AGENCY FEES
There are more than 500 maid agencies in Singapore, which are licensed by the Ministry of Manpower. Only licensed maid agencies can act as middlemen in finding related jobs in the country. Agency fees vary greatly depending on the services included. They do not usually publish their fees unless you inquire, but you can expect to pay around S$1,000. Be wary if you only have to pay S$200 or less.
#5: FOREIGN DOMESTIC WORKER LEVY
The FDW levy, paid directly to the Singapore government, costs about S$265 on a monthly basis. However, you can qualify for the concessionary rate of S$60 per month. Levy concession is "part of the package to support Singaporeans needing care".
An employer with a young child or grandchild, an elderly person, or a person with disability living at the registered address can apply for the levy concessionary rate. Learn more about this by going to mom.gov.sg.