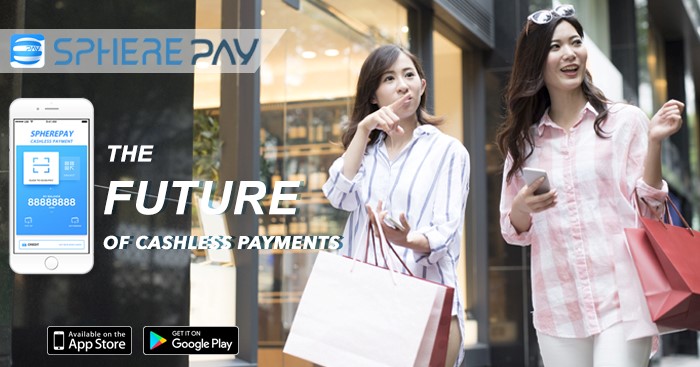 Much is known about the fact that Singapore is very much still a predominantly cash-based society. So much so that during the 2017 National Day Rally, Prime Minister Lee Hsien Loong mentioned that Singapore has lagged behind in terms of electronic payments. This comes at a time when other countries have already moved forward to embrace cashless transactions and accepting phone payments with a virtual terminal. This was a wake-up call as a slow adoption rate towards electronic payments has impeded Singapore's progress towards a Smart Nation. Several organisations and fintech startups have heeded the clarion call and responded with their own cashless mobile apps. None so has delivered in a bigger and more promising way than OPG Asia has with its very own SpherePay.
What is SpherePay
SpherePay is an integrated mobile application that allows both consumers and merchants to process cashless transactions. With a fully equipped and QR-code based transaction system, it aims to promote an ecosystem of digital transactions such as micro loans and mobile wallets. SpherePay is developed by OPG Asia Pte Ltd, one of the world's leading providers of financial innovation and payment services. OPG Asia is committed to the development of electronic business and operations to improve the operational efficiency of society as a whole. With data security as one of its operating principles, OPG Asia is certified by the Payment Card Industry ('PCI') Data Security Standards. This is an important step to gain credibility and trust amongst consumers and merchants.
How To Use SpherePay
For the consumers, SpherePay provides 4 main functions- a) Scan & Pay b) Collect Money c) Top Ups, Withdrawals and D) Advance Cash Credits.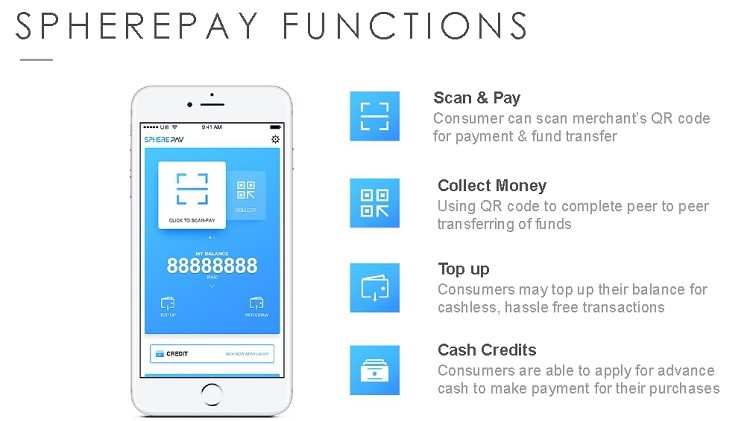 To start using these amazing functions on the SpherePay mobile app, follow this step-by-step guide:
Download SpherePay on the Apple Store or on Google Play and sign up as a registered user.
To start using the Scan & Pay function, tap here to active camera to SCAN Merchant QR Code to pay. If you are transferring money to your peers on SpherePay, also tap this function to scan your peer's unique QR code.
To collect money from others on SpherePay, click here to activate your own QR code to receive money transfer from others.
To top up or withdraw money on SpherePay, click either of these 2 buttons. Consumers can link their own debit cards or bank accounts to inject or withdraw funds from SpherePay.
To apply for advance cash credits, click here and obtain a quick loan to purchase items at merchant shops. This allows consumer to buy now and pay later. The advance cash credit will also be available on several online and e-commerce stores.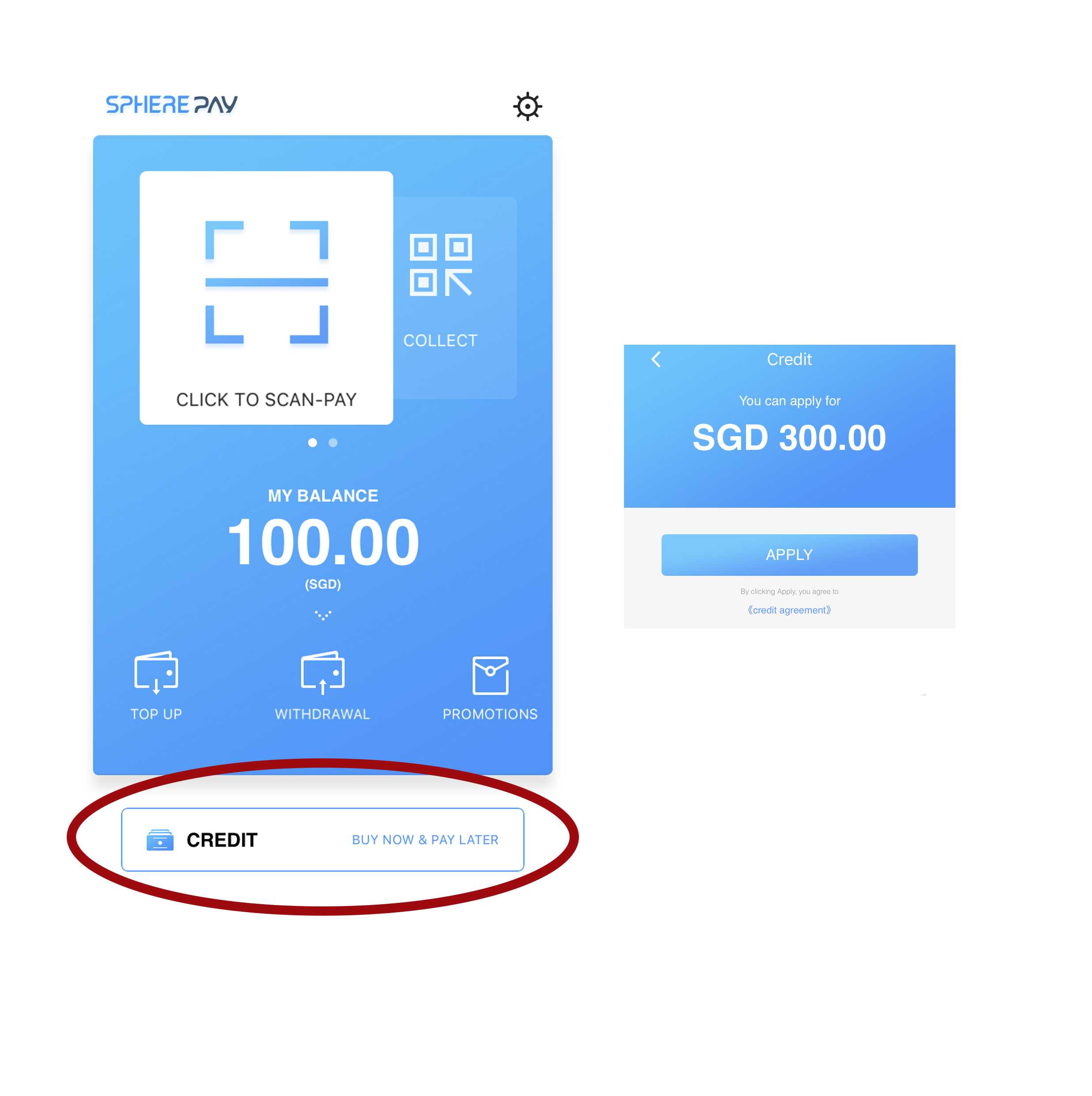 These 4 key functions effectively form the core of a digital wallet and bring with them countless advantages.
Why Go Cashless With SpherePay
SpherePay enables consumers to link all their credit and debit cards into a single app to pay for their purchases by scanning the merchant QR code. With hundreds of merchants island-wide, this means that users can now leave their wallets in the comforts of their homes without worrying about the need for cash.
When the moment arrives for bills to be split at the dining table, a SpherePay user can simply transfer money on the app by just scanning the QR code on his friend's SpherePay app.
Going cashless with SpherePay allows the users to snag exclusive promotions and special offers listed by participating merchants on the SpherePay app. Be notified of such exclusive promotions on the SpherePay app with the Location Based Services push notification function.
SpherePay is rapidly expanding its footprint. By end of 2018, SpherePay aims to have over 5,000 offline and online merchants island wide. SpherePay's expansion plans also includes regional footprints with Thailand and Indonesia opening in 1Q2018 and the rest of South-east Asia by end 2018. This means consumers can shop easily in multiple countries without having to worry on changing physical monies at the money changers.
Download SpherePay Today
SpherePay is available for download on Google Play or The Apple Store. Download immediately and you no longer have to worry about bringing your oversized wallet out the next time!
* Note that SpherePay is no longer functioning.