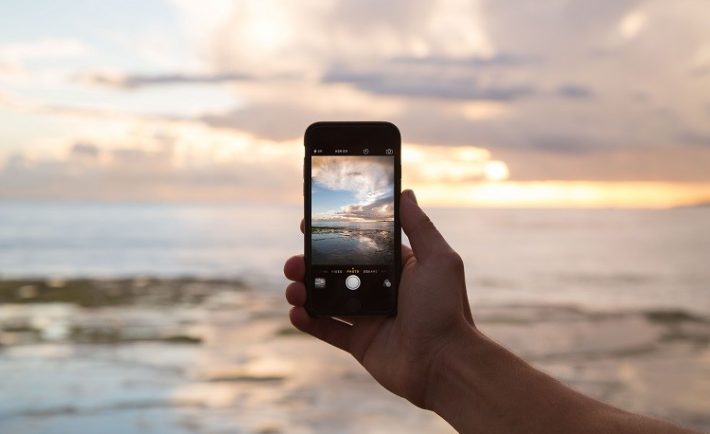 With the advent of social media, people are increasingly sharing their personal lives on Facebook and Instagram. Listening to their favourite podcasts or streaming videos to watch on the go have also become common entertainment outlets. As a result, they find themselves consuming more and more mobile data.
In response, telecommunication service providers have developed big data plans that are more suited for the consumption patterns of today. For instance, M1 was the first to re-introduce unlimited data mobile plans 5 years after they were phased out! By jumping onto the bandwagon, savvy mobile users can reap plenty of benefits with big data mobile plans.
No More Fretting Over Additional Data Charges
Do you recall the hassle of having to look for free Wi-Fi hotspots or switching off your mobile data completely when you realise that you are about to exceed your monthly data bundle? With big data mobile plans, you need not monitor your data usage excessively and worry about incurring excess data charges. You simply choose a mobile plan that best suits your data needs. Taking M1 Big Data Plans as an example, if you use data mainly for social media browsing, you can get a 5GB SIM-only plan at just S$20/mth. If that is still not enough for you, good news – there is also an option of Unlimited Data plan at S$98/mth.
It might also be better to pay a slightly higher monthly subscription to enjoy better value in data, as compared to paying excess data charges. For instance, M1 offers 15GB data at S$40/mth. With just an additional S$10/mth, you can enjoy 30GB for S$50/mth. That's twice the amount of data! This is clearly better value than paying S$10.70/GB for excess charges.
Essentially, heavy mobile data users get more value for their money by utilising big data mobile plans as compared to paying excess data charges!
More Freedom To Do What You Love
Not only do mobile users get more data for their buck, they also no longer have to worry about incurring any excess charges with M1's all-unlimited mobile plan. At only S$98 per month, subscribers get to enjoy unlimited data, talktime and SMS/MMS. This not only provides certainty with regards to their mobile bills, it also gives them plenty of freedom in fulfilling their mobile entertainment needs; they are free to surf popular social networking sites or stream their favourite music while on the move.
Sharing Of Big Data Plan
It gets even better as a family unit can tap and consume data from a single big data plan. For instance, M1 offers sharing of main plan bundle with up to 2 supplementary plans at just $12 per month each. This means that up to a total of 3 lines can tap from a single mobile plan; leading to great savings across the household. For example, a family of 3 can share a 30GB SIM-only plan at a total subscription of S$74/mth, which works out to 10GB for each to use at just S$24.67/mth. This offers greater value for money as compared to all of them having to subscribe to an individual 5GB plan at S$20/mth each.
For those who have multiple devices, simply subscribe to M1's Multi-SIM service at only S$10.70 per month (per additional SIM card) to share data from the same mobile plan. This also brings convenience and seamless connectivity without having to switch SIM card, as you tap on 1 mobile plan across a maximum of 3 devices.
Bring Your Big Data Plan Overseas
With the increased availability and affordability of travel options, going overseas is becoming extremely common. Ever wondered how convenient it would be if you could use your local data when you travel? With M1's offering of its Data Passport services, this is now possible in 62 destinations across Asia, Europe and United States from only S$10 per month! Simply activate Data Passport on M1 Big Data Plans whereby data roaming usage on the preferred overseas network can be deducted from your monthly local data bundle. Most importantly, subscribing to M1 Data Passport means that your existing local mobile data will not go to waste and you can continue to roam like you are home. Besides cost savings, Data Passport also offers the convenience of instant data connection upon touchdown. This beats the hassle of finding and purchasing prepaid SIM cards overseas or searching for Wi-Fi in public areas.
Hurry and switch to M1 Big Data plans to reap the myriad of benefits today!