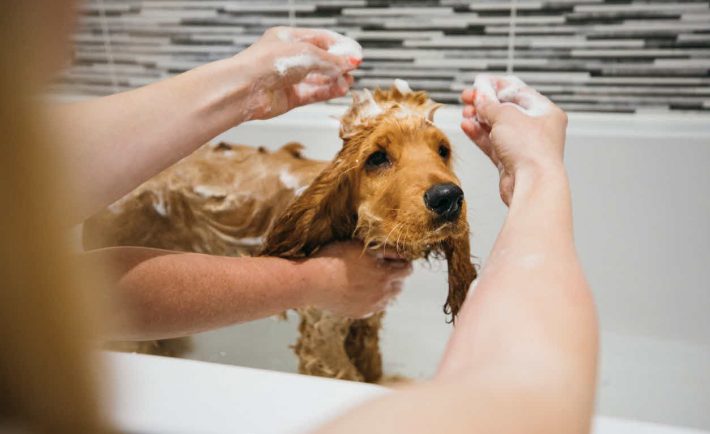 Image Credits: vetvoice.com.au
Keeping a pet can be a costly endeavor.
There are numerous necessary expenses, from food to veterinary care.
With the rising cost of living, many pet owners worry about how they will afford to care for their furry buddies. If that is you, stay on this page as we attempt to do pet care on a budget.
Save on pet-related costs
It's no secret that taking care of a pet can be expensive.
But there are ways to save money on pet care without compromising your furry friend's well-being.
One way to save is to train your pet yourself. There are plenty of resources out there, like books, online courses, or even YouTube videos.
Another way to save is by shopping around for pet insurance. Rates vary depending on the company you go with, so compare policies and find the one that's best for you and your pet.
Reduce the cost of food
You love your furry friend, but sometimes you find yourself spending too much money on them. Well, we're here to help! Here are two ways to reduce the cost of pet food:
Fret not, it's not as hard as you might think. There are plenty of recipes online that will show you how to make food for your pet that is both healthy and affordable.
This can be a smart way to save money, especially if you have a pet with a huge appetite. Talk to your go-to pet store to see if they offer discounts for buying in bulk or look out for special promotions.
Do it yourself grooming
Have you tried doing some of the grooming tasks yourself?
There are some simple things you can do to keep your pet looking good without spending a fortune.
For example, most dogs don't need to be bathed that often. You can save money by using dry shampoo or giving them regular brushing instead. And if your pet needs a trim, there are plenty of tutorials on how to do it yourself online.
Make your toys and treats
Making your toys and treats is our final way to save money on pet care. Not to mention, it's a fun way to show your pet some extra love.
There are all sorts of instructions out there for homemade toys and treats, but here are a few of our favorites:
For toys, you can make a simple toy out of an old sock. Just stuff it with some fabric scraps and your pet will love the smell that comes with it.
As for treats, you can make your jerky out of chicken or beef, or bake some tasty dog biscuits using flour, oats, and peanut butter. Your pet will adore the taste and you will treasure the savings. Win-win.
As we close, you can save money on pet care by making a few small changes to your routine. Shop for pet supplies online to get the best prices, feed your furry buddy a homemade diet instead of buying ready-to-eat food, and do DIY grooming instead of paying for a professional groomer. Don't forget pet insurance too!