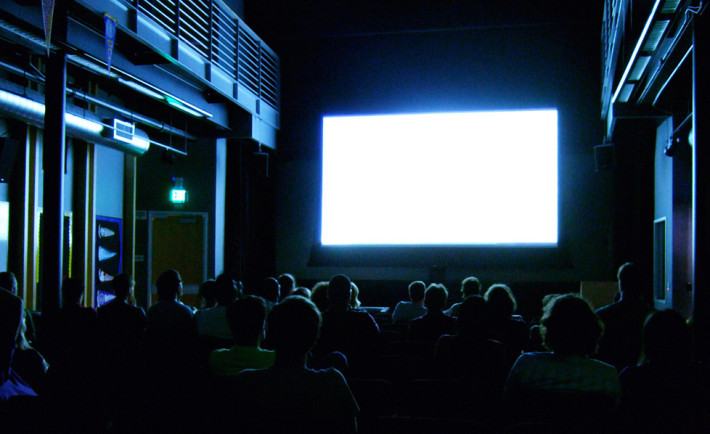 1. AT THE CHANGI AIRPORT
If your flight is delayed for another 3-6 hours then, it will give you enough time to catch 2-3 movies at the Changi Airport, free-of-charge! The Changi Airport boasts their 24-hour cinemas that screen the Fox Movies Premium Channel at Terminal 2 and the latest movies of various genres at Terminal 3. Whoever said that getting stuck in a transit for hours could not be great…clearly has never been to ours!
Terminal 2 is located near the Sunflower Garden at Departure Transit Lounge South while the Terminal 3 is near the Ambassador Transit Lounge at Departure Transit Lounge North. To know more about what the airport has to offer visit: changiairport.com
2. AT THE LOCAL LIBRARY
Aside from a wide array of books and electronic resources at the National Libraries, you can enjoy the beauty of performing arts especially at the "library@esplanade". The library@esplanade offers services in the areas of dance, music, theatre, and film by providing an extensive collection of printed and non-printed resources.
It enables you to watch family friendly, classical, indie, and foreign movies for free! This shall foster learning, innovation, and creativity. They typically show films every first Wednesday of the month. For more information visit: nlb.gov.sg.
For the meantime, you may check out Queenstown Public Library's moving screening of the "Earth From Space" documentary on May 30.
3. AT THE OUTDOORS
Looking for a perfect first date experience? Look no more as MovieMob brings you the premier outdoor movie screenings that would not cost you a cent! MovieMob, an acclaimed Outdoor Movie Specialist, screens movies to various locations around Singapore.
Since 2009, they have had about 200 drive-in cars per event and up to 800 pax per Picnic event. The overwhelming numbers is due to the fact not it showcases a unique movie experience and that you can vote which movie to watch.
A gentle reminder: arrive early to secure the best spots. Screenings are typically held every third or fourth weekend of the month. So, stay updated by visiting: facebook.com/apemoviemob.
4. AT YOUR HOME
I for one love the experience of watching movies in my own home. It gives me a chance to rewind or pause scenes whenever I need to. Also, I do not have to worry about laughing so hard or dressing up for countless minutes. What is my secret? 1 word…YouTube.
Catch a free flick or two in the comforts of your own home by watching at YouTube's Movies playlist at youtube.com/user/YouTubeMoviesWW. It has a myriad of films that are Russian, English, Hindi, Dutch, Tamil, Korean, French, and so much more. The films under this playlist are legal as they are copyright supported.
Are you a fan of Drama and Romance movies? Well, this classic film entitled "The Last Time I Saw Paris", starring the legendary Elizabeth Taylor, will be worth your time.