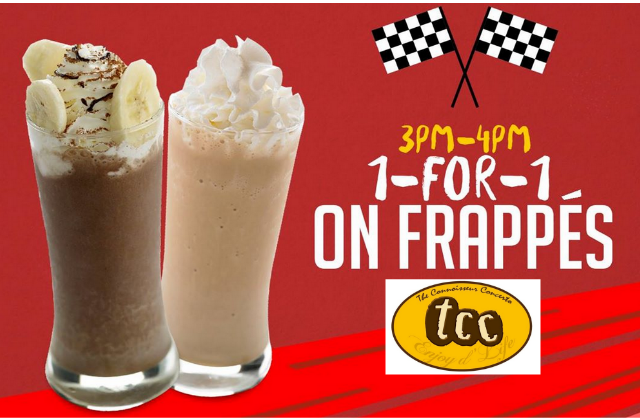 FLASH DEAL.
TCC – The Connoisseur Concerto will be having a 1-for-1 frappe today (18 Sept) from 3pm – 4pm.
Simply visit any TCC boutique and flash their Facebook's post below to enjoy the offer.
The deal is gone in 60 minutes so… READY, GET SET, GO!
Store locator, click here.