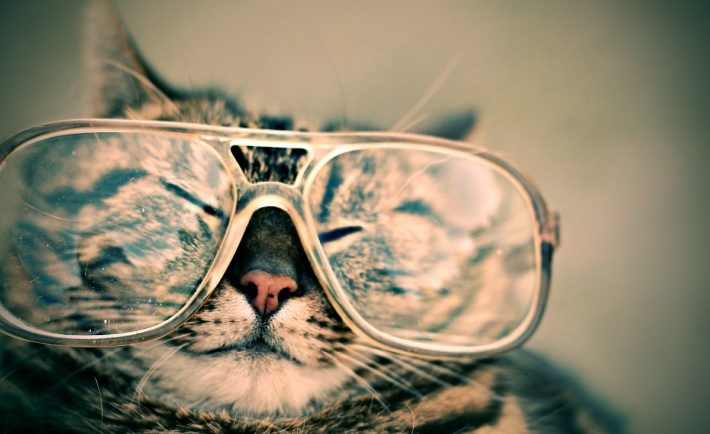 Image Credits: pixabay.com
Poor vision is a trait that has been passed from the one generation of our family to another. Thus, it comes as no surprise that my sister inherited the trait too. For her birthday, I decided to help her purchase a pair of spectacles. It is a practical and fashionable gift that she can use on a daily basis.
I purchased a new pair in less than ten minutes. I knew the frame that I wanted and came with a budget in mind. While, she took about two hours to select hers. She put a lot of thought in the selection process because she believes in finding the best pair possible. As a savvy consumer, she was on a hunt to find a pair that will last her for several years.
Her actions made me dwell upon the essential steps needed to acquire the "perfect pair".
WHAT ARE YOUR REQUIREMENTS?
Eye-wear criterion vary from wearer to wearer. Similar to acquiring a new gadget, you must examine the requirements needed to be filled when choosing a pair of spectacles. Where will you use your prescription eye-wear predominantly? Are you going to use it for indoor or outdoor activities?
The more information the optometrist or store personnel is provided with, the easier the selection process will be. Let the professionals know which features will be most beneficial for you.
WHICH FRAME SUITS YOUR FACE?
Choose a frame that compliments your face shape. To identify your face shape, you look directly into a mirror and pull your hair back. The overall contours of your face is your face shape. People with an angular face  should opt for round frames. While people with round faces shall opt for angular frames. How about the ones with heart-shaped faces? Well, they should opt for oval-shaped frames. Lastly, people with oval-shaped faces can choose any type of frame they want.
Nonetheless, it is best to take someone with you while you shop. Having a second opinion from a trusted companion can be really helpful.
WHAT ARE YOUR OPTIONS FOR LENSES?
Would you believe that there are more than two options for lenses? The market offers plastic lenses, multi-coated lenses, blue cut lenses, and so on. Choose the spectacle lenses that will best suit your lifestyle.
Plastic lenses are becoming increasingly popular nowadays. High-quality plastic lenses offer protection against scratches and pressure marks. Multi-coated lenses combine anti-reflection, scratch-resistant, UV-protected, and water repellent properties. Lastly, blue cut lenses are used to block the harmful blue light that smartphones, monitors, and laptops emit.
WHAT CAN YOUR INSURANCE COVER?
People who browse intently through the fine print are often rewarded. Unbeknownst to you, your health insurance or employee benefits may cover your eye care expenses. Increase your awareness meter by approaching your HR representative. Ask him or her about the insurance plans or healthcare procedures that the company honors.
Say that your company is covered with the AXA Smart Vision plan. This visionary plan includes comprehensive eye examination, discount on eye-wear, and up to S$300 allowance for frame or contact lens (T&Cs apply).
HOW CAN YOU GET A LONG-LASTING PAIR?
Why will you buy an expensive pair of spectacles when you can get several pairs delivered at your doorstep? This is the mindset of many Singaporeans who subscribe to cheap prescription eye-wear. You see, multiple cheap pairs do not necessarily equate to a single quality pair.
Purchasing an expensive high-quality pair that will last you for several years is better than purchasing an inexpensive low-quality pair that will last you for several months. Consider your prescription eye-wear as a health investment.