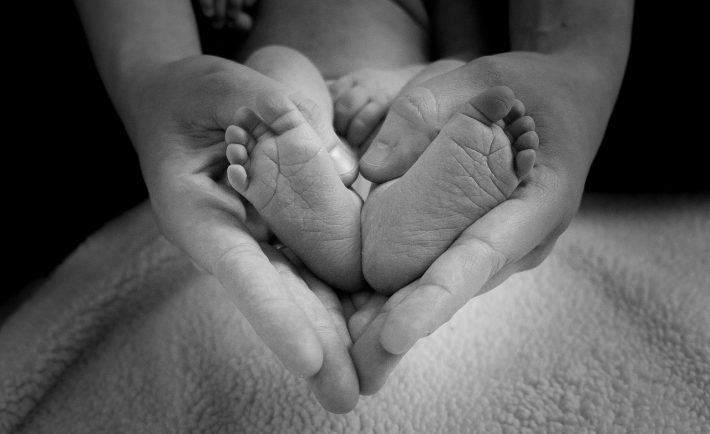 Image Credits: pixabay.com
Congratulations on becoming a dedicated mother! From now on, all you will do is smart mommy moves…
THE KITCHEN
For most mothers, they let their creativity shine through the dishes they cook. The magical recipes they prepare delight their family each day. Savvy mothers can take control of their food expenses by laying out a weekly meal plan. Make a grocery list consisting of items that you will need in the next seven days. Steer away from the temptation of impulse purchases by sticking with your grocery list. If your tummy is not that sensitive, you may cook your meals in advance and freeze for future consumption.
Another simple way to save money in the kitchen is by maximizing the available tools. For instance, you may cut your sponges in half. Let us be honest! Sponges can get disgusting in a snap. Some people opt to microwave their sponges to remove the crawling germs. On the other hand, others replace their sponges every week. Use half of a new sponge and save the other half for the next week. This allows you to save money despite the high replacement rate.
THE BATHROOM
A personal bathroom is a haven where you can temporarily rest or contemplate (on pressing matters). Bathroom supplies such as soap, tissues, and cotton balls seem to fly in thin air! Thus, the cost of these supplies add up. Stock up on bathroom supplies when these are on sale. Buying in bulk may eat up a significant portion of space but, the savings are worth it.
Another aspect of the bathroom is the medicine cabinet. When it comes to medicine, you must not shy away from the generics. Generic products are similar to the quality of the branded counterparts in many situations. Stretch your dollars' worth by considering over-the-counter medicines (e.g., Vitamin C). You may even purchase generics for spices such as salt and sugar.
THE ENTERTAINMENT ROOM
The entertainment or living room is the ideal place to cultivate lasting memories. It is no secret that children put high regard on toys. Try making your own toys to save some cash. You are probably doubting that statement as you have limited time on your hands. However, you must not quit right away. Search through your cabinets to lift the available resources. As a preschool teacher, I suggest that you create a sensory bottle. Combine sand, beans, buttons, beads, and other small toys inside an empty bottle. Let your child shake it and spot each item. Go to Pinterest for more experimental ideas.
What do children value aside from toys? As sentimental as this may sound, children put highest value on quality time. Children crave for your undivided attention especially during their formative years. Strengthening your connection with your loved ones reduces the need to compensate through gifts. Show your love through presences and not with presents!
THE OFFICE
When it comes to your job, you can employ many strategies to work your way around. Make ends meet by embracing the "work-from-home" lifestyle. Raising your child is challenging when you have to keep a full-time job. Consider becoming a brand ambassador for companies such as Avon or Herbalife instead. Isn't it nice to find a workplace within your play-space?
Secondly, you may become an entrepreneur by selling your stuff at Singapore's mommy communities. I recommend the "New mums Singapore". It is a Facebook group that lets you sell your baby-related items and join occasional mommy events. Here are just two ideas that you may get started with.
Let me close this post by sharing profound wisdom from the best-selling author Farnoosh Torabi:
"Child care is expensive and it may seem like the only option you have is to quit working to become the full-time caretaker, but try to avoid staying out of the work force for more than a year. Continue to work when your children are young so that you can go on to earn the seniority that's often necessary to call the shots and create a better work/life integration as your kids grow older and demand more of your time."