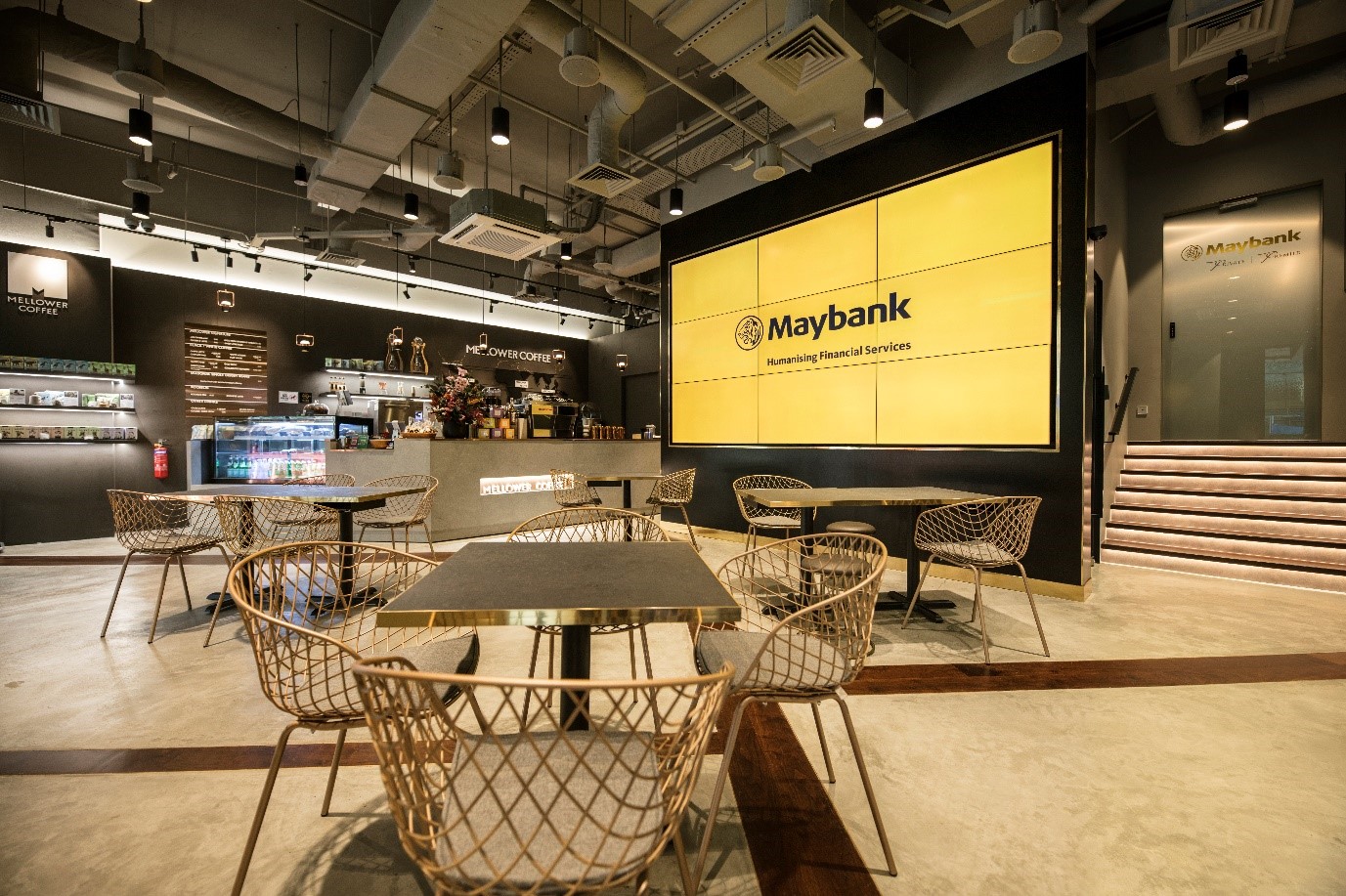 Bank comfortably in the heart of Orchard Road as Maybank launches its first concept branch that combines café with modern banking services.
If you have ever felt apprehensive at the thought of paying the bank a visit due to its long queues and large crowd, Maybank's new concept branch – MSpace at Maybank, may change your mind. Fusing lifestyle with banking, Maybank has teamed up with Mellower Coffee to provide visitors instagrammable coffee, while they engage in banking services with Maybank.
The first floor of MSpace at Maybank houses a regular banking branch and Mellower Coffee's café space, where Maybank plans to experiment with new ways of customer engagement and innovate on banking services. Café and banking customers can browse the MSpace at Maybank App to discover more financial needs. The mezzanine floor above is a premium lounge for Maybank Private and Premier clients; making it the go-to place for anyone who wishes to consult a banking advisor regarding their personal or corporate financial matters.
Here are a 5 reasons why you should visit MSpace at Maybank for your banking needs.
1) Location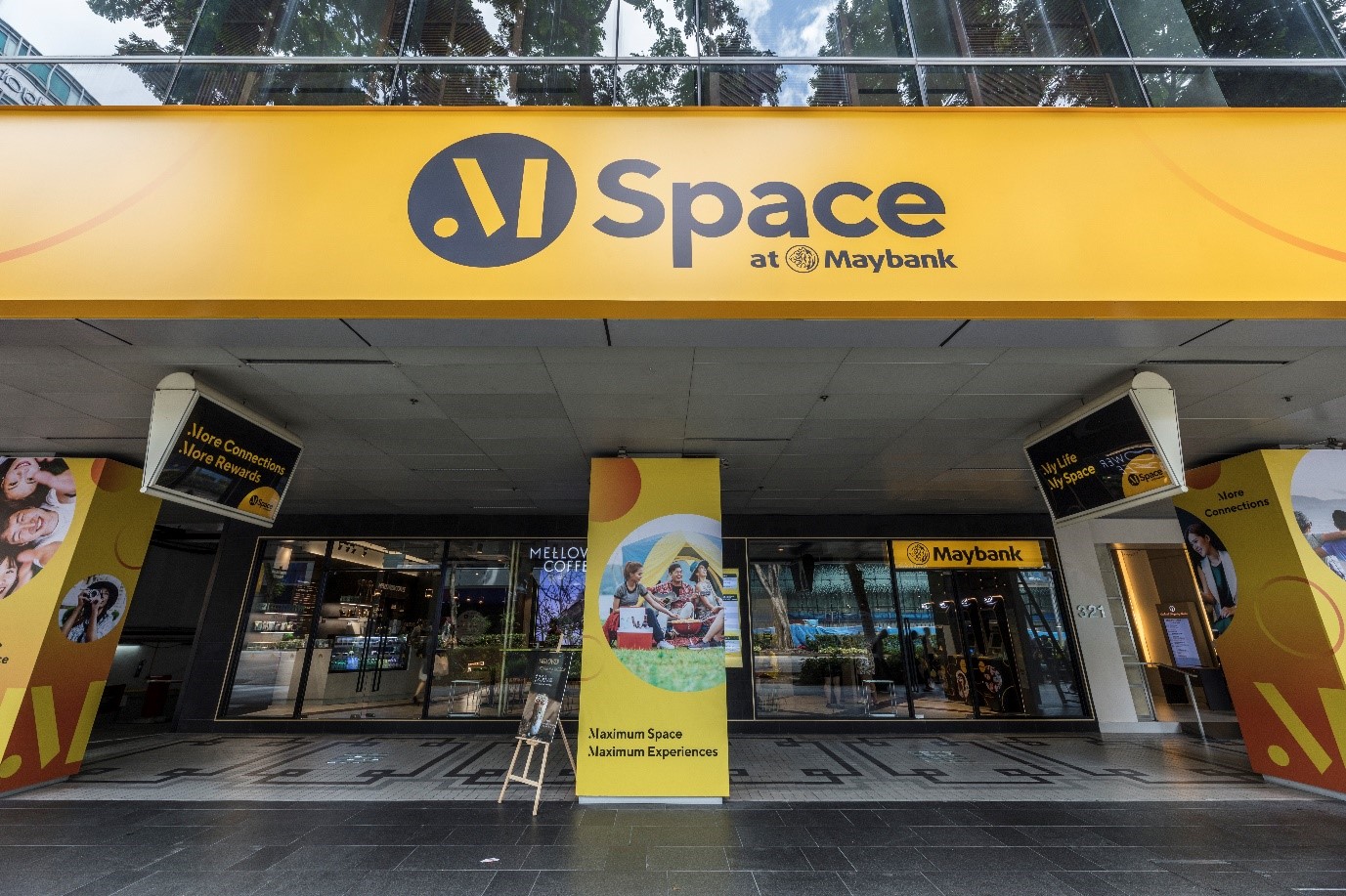 MSpace at Maybank is a Café cum Bank located at a convenient location in the heart of town – Orchard Shopping Center, next to Somerset 313. This location may ring a bell for some of you as it is located at where the previous famed Korean dessert shop, Ice Lab Café was. The location is easy to find and accessible by public transport, making it an ideal place to chill and make banking transactions.
2) Experience A Lifestyle Approach To Financial Conversations
For some, waiting for your turn at the bank may be daunting, but at MSpace at Maybank, you may actually want to wait. Visitors who wish to consult on financial matters can simply grab a seat and order your coffee first as you wait for your turn. To fill up your time instead of waiting aimlessly, feel free to use the iPads provided to browse the web, or enjoy the contents on the TV. For simple consultations, enjoy your food and drink while discussing your financial needs with a Maybank staff.
This branch also houses a learning space where Maybank teams up with knowledge experts to organise free thematic workshops for bank clients and the public on Friday evenings and Saturday mornings. The upcoming schedule includes a will and estate planning talk, investment talk on market outlook, and even coffee workshops!
3) No Hard Selling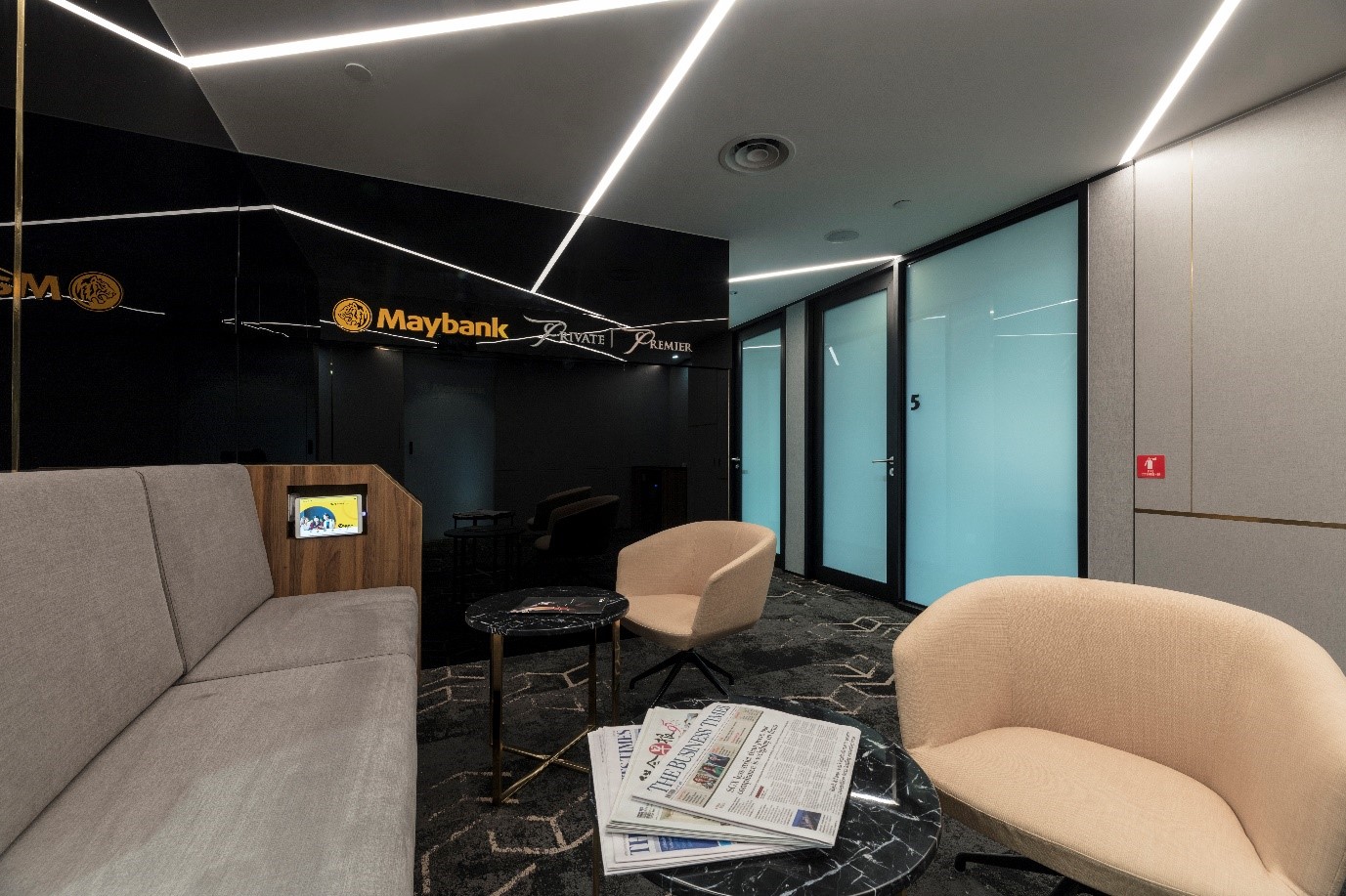 Most of us hate the idea of hard selling and when someone pushes you to buy something you do not need. At MSpace at Maybank, customers can choose to browse Maybank's products or even apply for a Maybank credit card within the MSpace at Maybank App, with no one stressing or pressuring you on your decisions. For more complex matters like financing to investment portfolio or even retirement planning, you can get a queue number and speak to a Maybank staff in one of their private consultation rooms.
4) It Covers All Aspects Of Your Banking Needs
If you are not sure what services MSpace at Maybank offers, rest assured that they cover all areas of your financial matters. Maybank customers can do their regular banking at MSpace at Maybank and there is even a 24-hour auto-lobby with 4 multi-function ATM machines.
For Maybank Private and Premier clients, MSpace at Maybank is one of the two branches you can visit in the central area of Singapore! Head up to the premium lounge at the mezzanine to get your financial issues attended to.
5) Drink Quality Instagrammable Coffee
Mellower Coffee's menu consists of exclusive drinks only made for MSpace at Maybank. Indulge in premium espresso-based coffee made from Sumatra Single-Origins beans as you consult your financial matters. May we also mention that besides good coffee, they are very instagrammable too? If you love taking photos, Mellower Coffee is definitely one for the 'gram'. A nice and relaxing setting, you may not want to leave even after you are done with your banking matters. Here are some visuals of Mellower Coffee at MSpace at Maybank: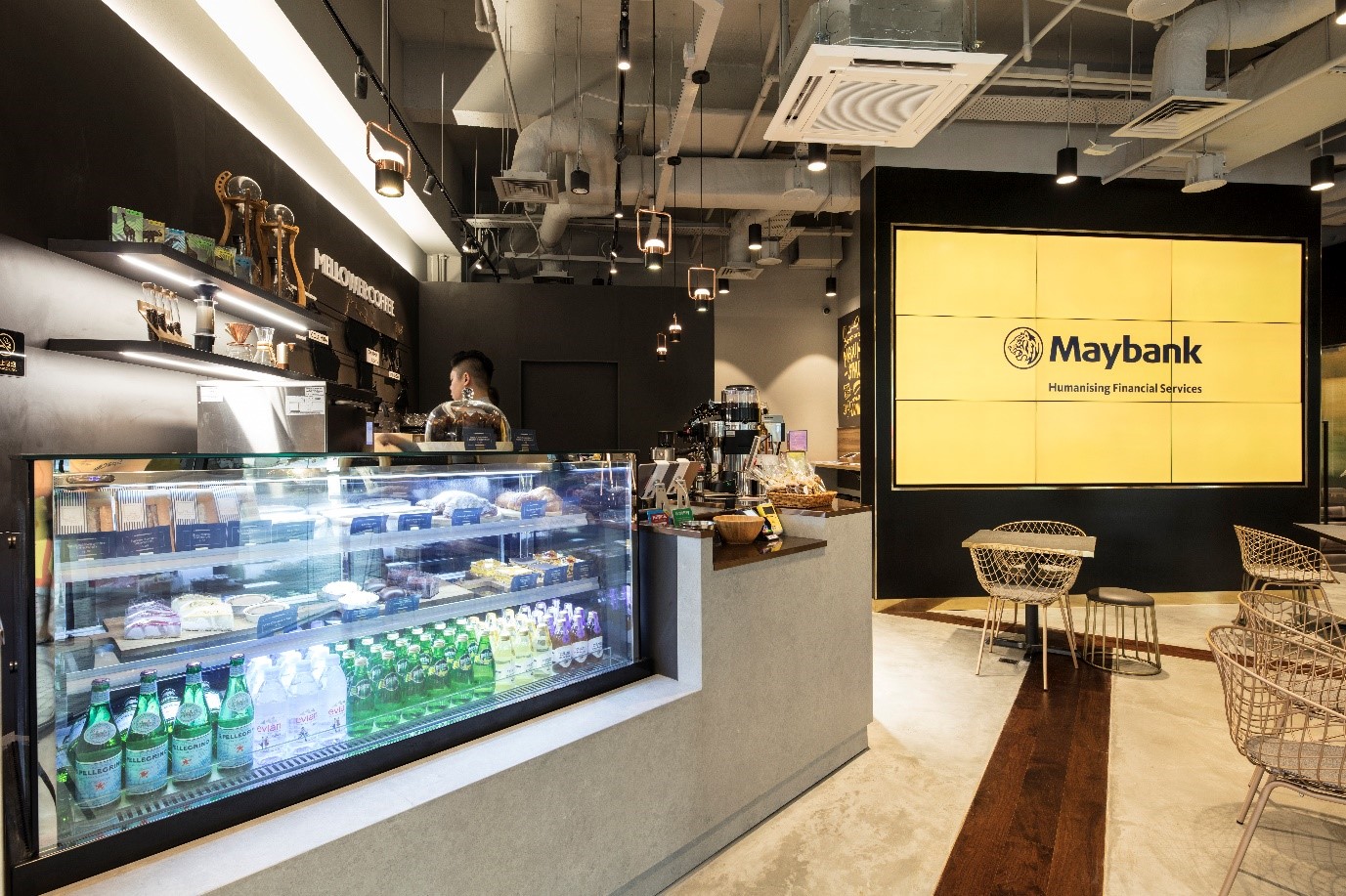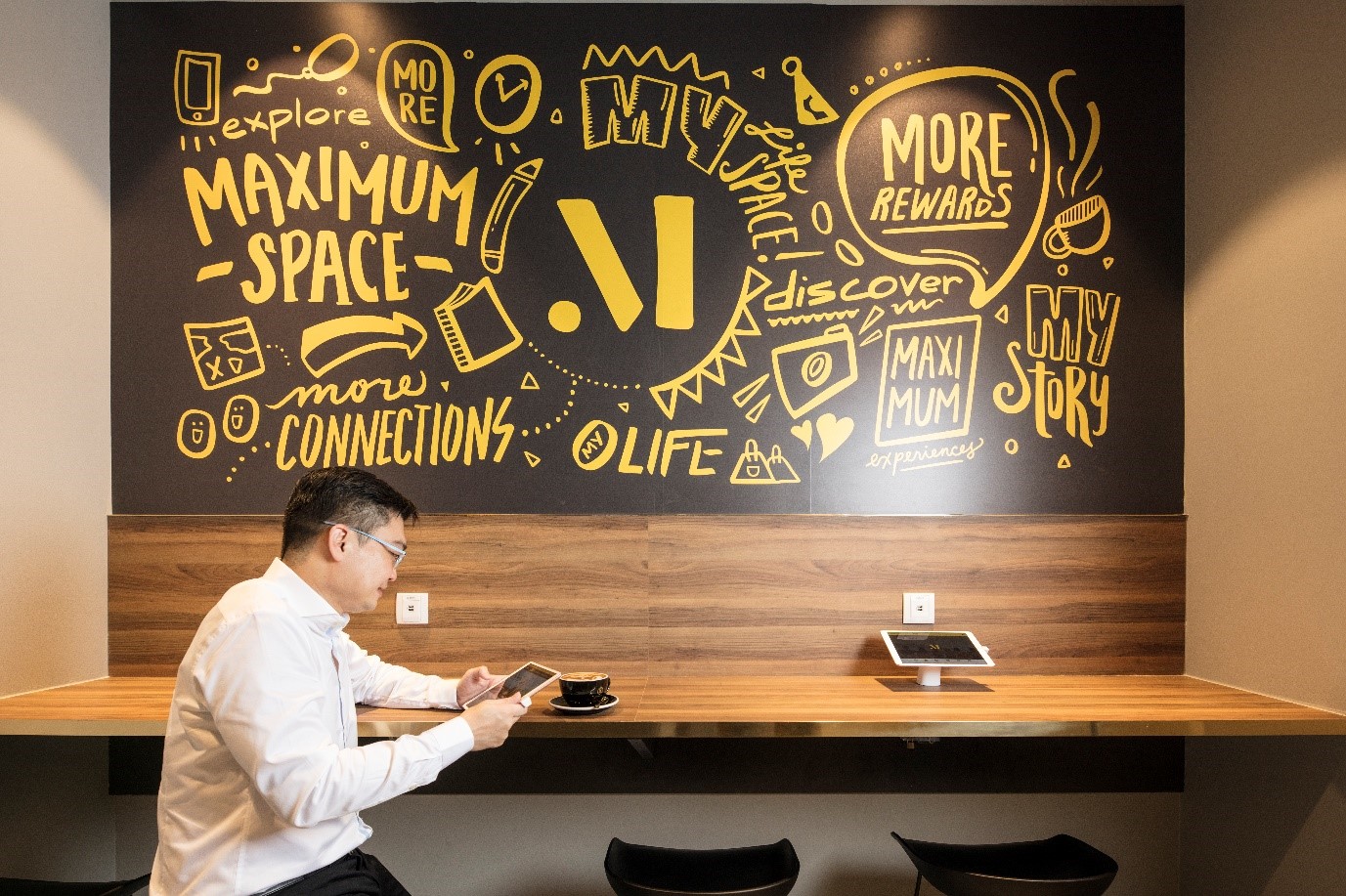 Order your drinks on the MSpace at Maybank App with the iPads provided and indulge in instagrammable drinks like Mellower May, Gold Rush Sparkling Mango and Mellower Sumatra as below: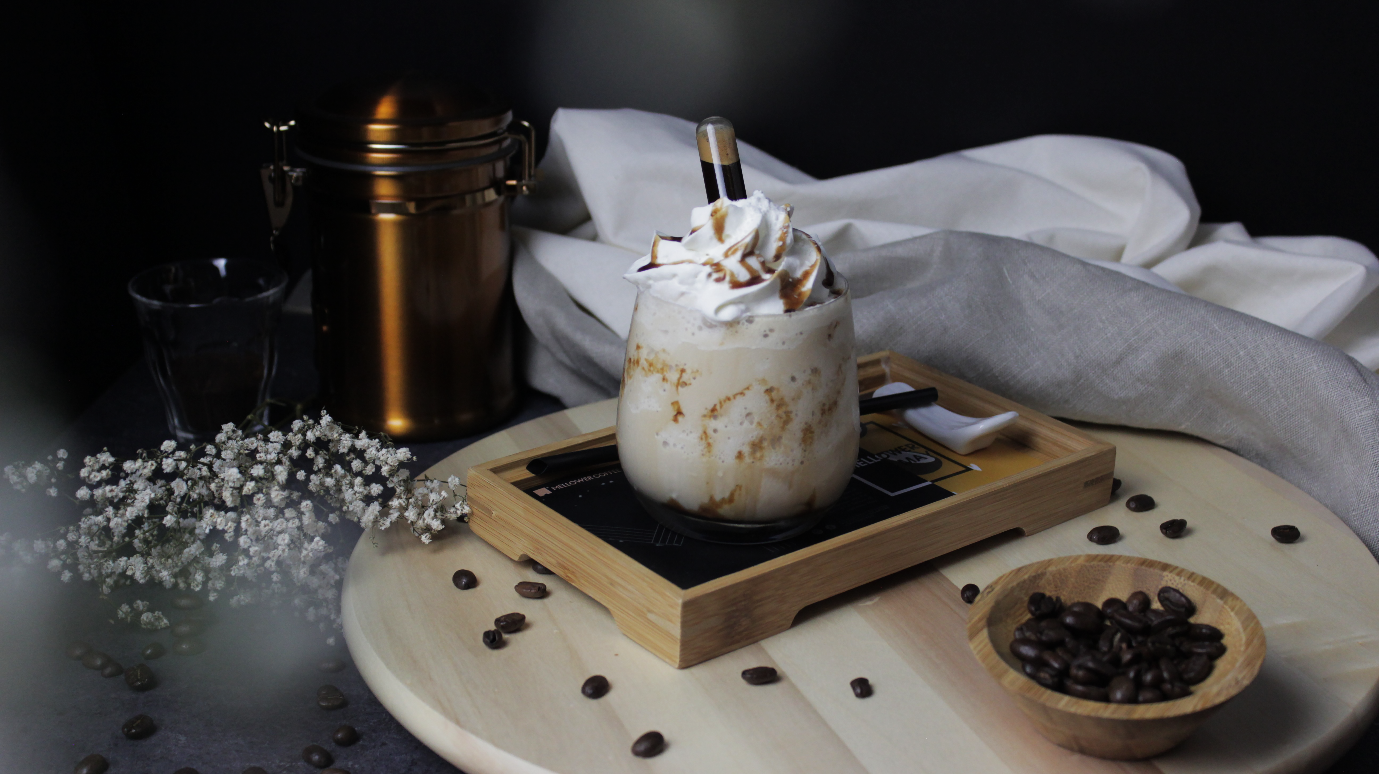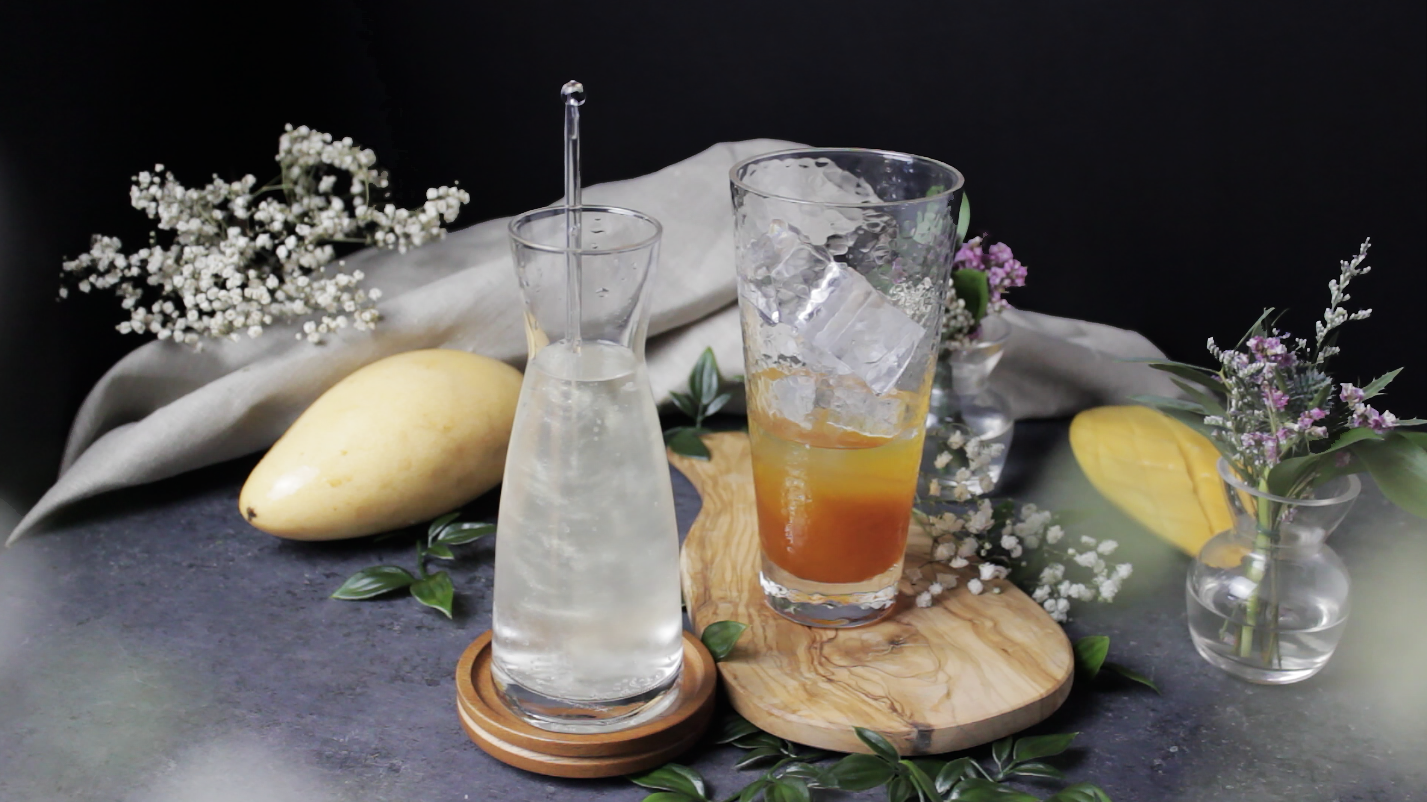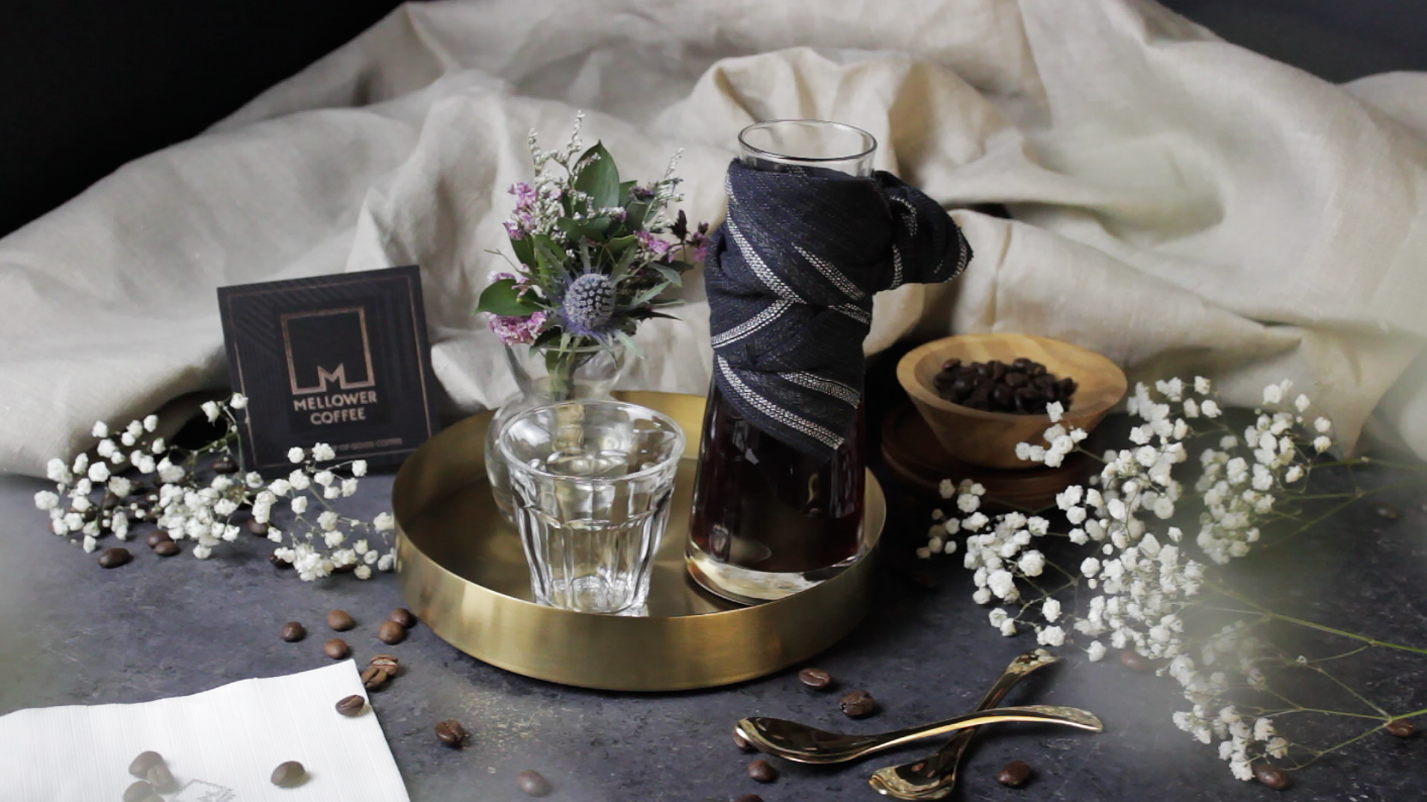 MSpace at Maybank
If you seek a relaxed and comfortable banking experience, be sure to visit MSpace at Maybank and give their new concept branch a try! Taking a different approach from the run-of-the-mill banking concepts. You will be sure to experience a satisfied banking service upon leaving the bank, and a very good cup of coffee!
For more information, Maybank's Facebook Page or Website.
MSpace at Maybank
321 Orchard Road
#01-01/02 Orchard Shopping Centre
Singapore 238866