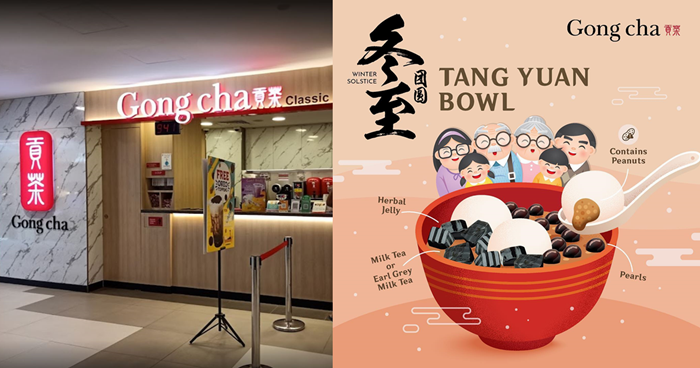 Celebrate Winter Solstice Festival with Gong Cha
Winter Solstice or Dongzhi (冬至) will fall on 22nd December this year and the annual affair is not complete without a bowl of tang yuan.
Gong Cha Singapore has announced in a Facebook post that they will be launching the new Tang Yuan Bowl which includes glutinous rice balls with peanut fillings served in a bowl of milk tea/earl grey milk tea, herbal jelly and pearls.
Each bowl will cost $4.40 or get 2 bowls for $8.00.
The item will be exclusively available for a limited time only from 9 December, 2022.
Share this news with your friends and loved ones!