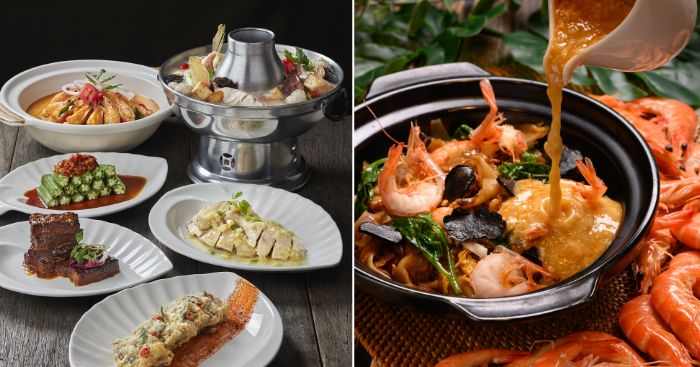 2020 has been filled with surprises – bad ones. Covid-19 has been delivering one grim news after another, hitting the world with adversities it is still trying to overcome. Amongst the badly hit industries would be Singapore's Food and Beverage industry. The vast majority of us are now on #WorkFromHome, SHN, or are being socially responsible by choosing to reduce social outings and to #StayHome. Individuals and communities are banding together at an unprecedented level to overcome this crisis. Yet inevitably, the Food and Beverage industry has taken a hard hitting. Businesses are striving to survive and struggling to overcome the crisis.
In times of difficulties, we are stronger when we come together as one. There is no better time to give each other the support we need especially for those in need. Therefore, we have compiled a list of F&Bs that are doing takeaways and having delivery promotions during this period with prices starting from as low as $5 for a meal!
Fast Food
Fatburger
Have a cosy feast right in the comfort of your own homes with Fatburger's convenient delivery services. Island wide delivery is available, simply order via Fatburger's in-house delivery service at http://order.fatburgersg.com or head to: Foodpanda, Deliveroo and Grabfood!
Monga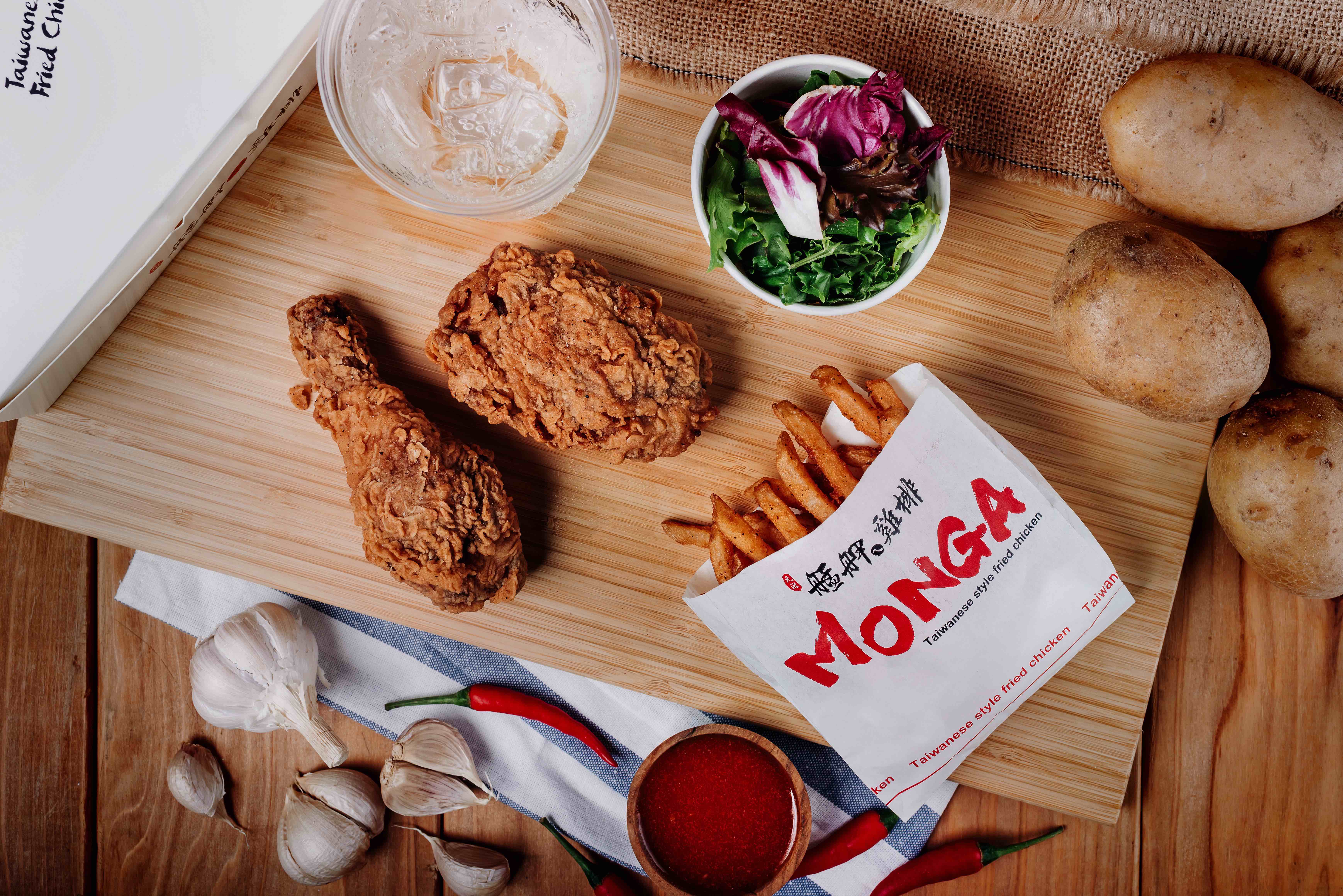 Takeaway Monga Singapore's SingPost Centre-exclusive menu items – Monga Fried Chicken with Hainanese Chicken Rice Boxes ($8.90). Pick between Monga's Crispy Fried Chicken (2pcs) or Monga Nuggets (6pcs) alongside achar and newest in-house addition, an exclusive hot chilli sauce.
Monga ION and Monga JEM arenow available on major delivery platforms, Foodpanda and GrabFood as well. Get their all-time favourite chicken cutlets in three flavours, The King (original), Hot Chick (spicy), and Taiker (seaweed), each priced at $6.90 delivered right to your doorstep.
Burger+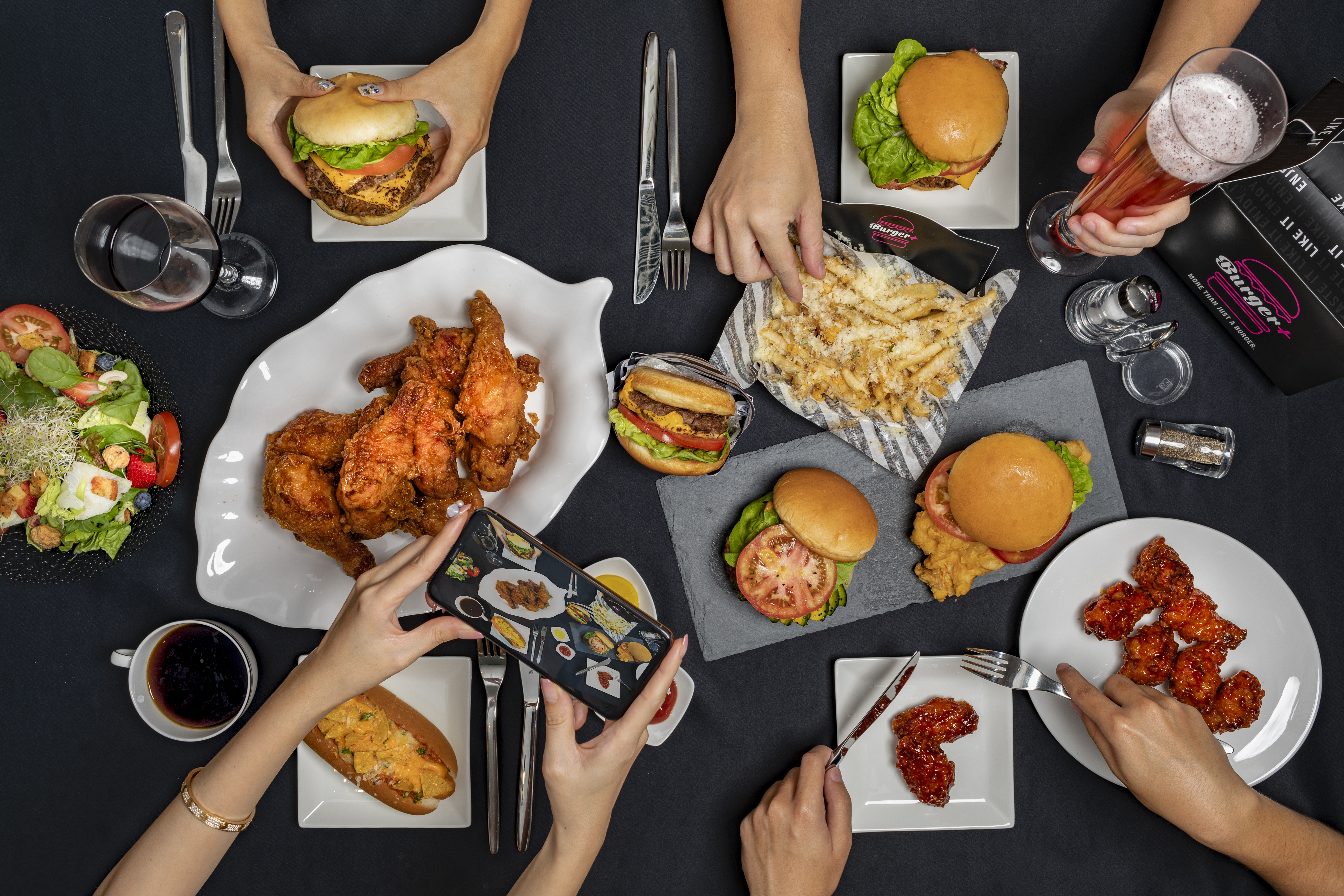 Largest Korean Burger Bar opens from 8am Till late serving gourmet burgers, authentic Korean fried chicken and breakfast toast!
30% Off Total Bill for Dine-in & Takeaway
-Starting from 3rd April – 24th April
-Both outlets @ Wisma Atria & Clake Quay Central
*not applicable on promotional items like "Beer O'clock"
*cannot use vouchers for redemption.
Deliveroo special promo: Order any 2 Mains and get One Kids meal Free. Plus, stand a chance to win a family trip to Disneyland Tokyo worth $5000.
Delivery Available on Grabfood, Deliveroo & Foodpanda.
Shake Shake in a Tub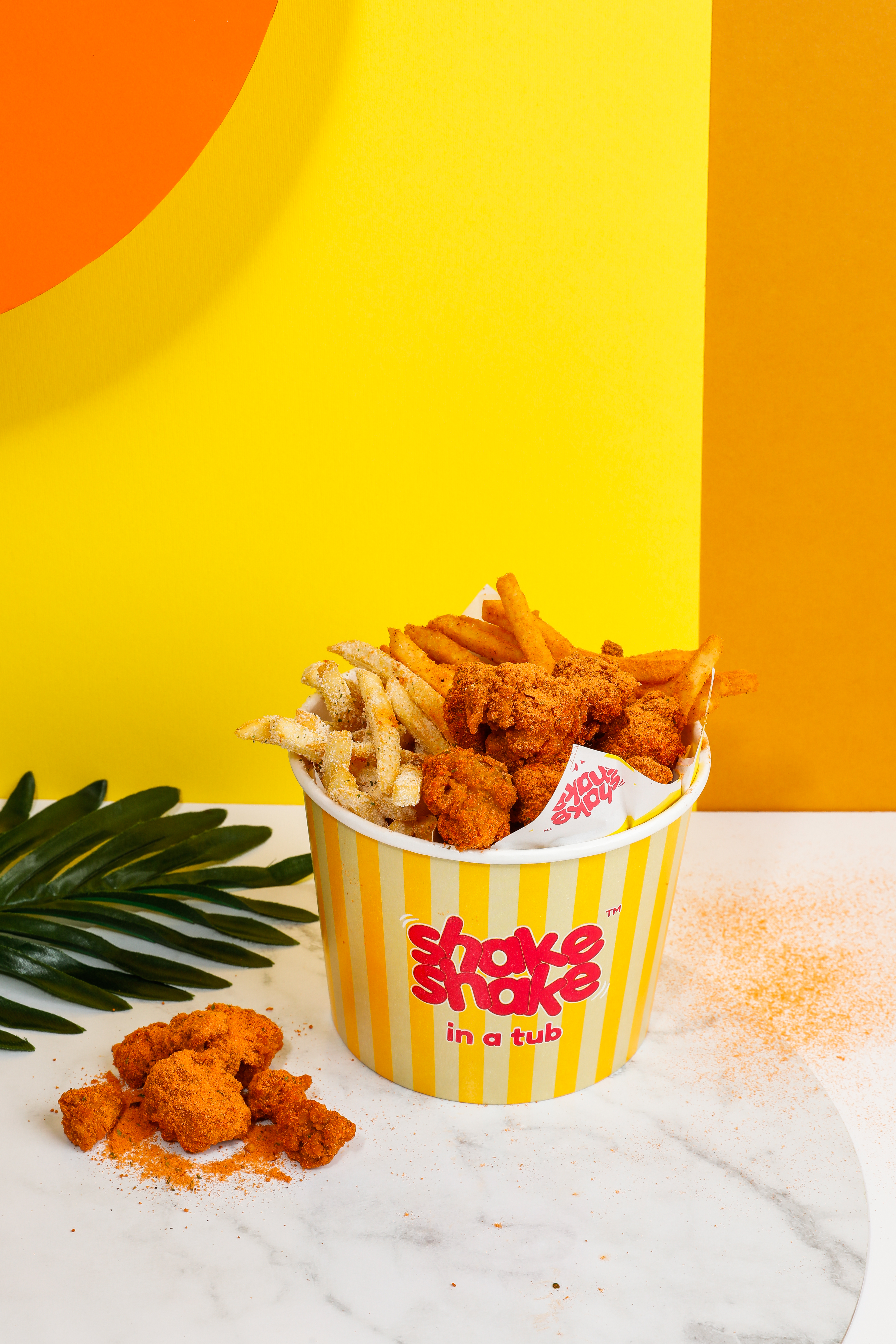 Tasty and delicious snacks are at the forefront of any self-respecting food and beverage company today, but at Shake Shake In A Tub, being 'FUN' is very much the name of the game too. Founded in 2019, home-grown Singaporean brand, Shake Shake In A Tub specialises in interactive finger foods and drives this bold concept with their innovative offerings and vibrant energy. They are committed to using only the best ingredients for their fresh offerings and seasonal flavours. Numerous possibilities and endless enjoyment begin with Shake Shake In A Tub! Delivery on Foodpanda!
Chinese
Le Fusion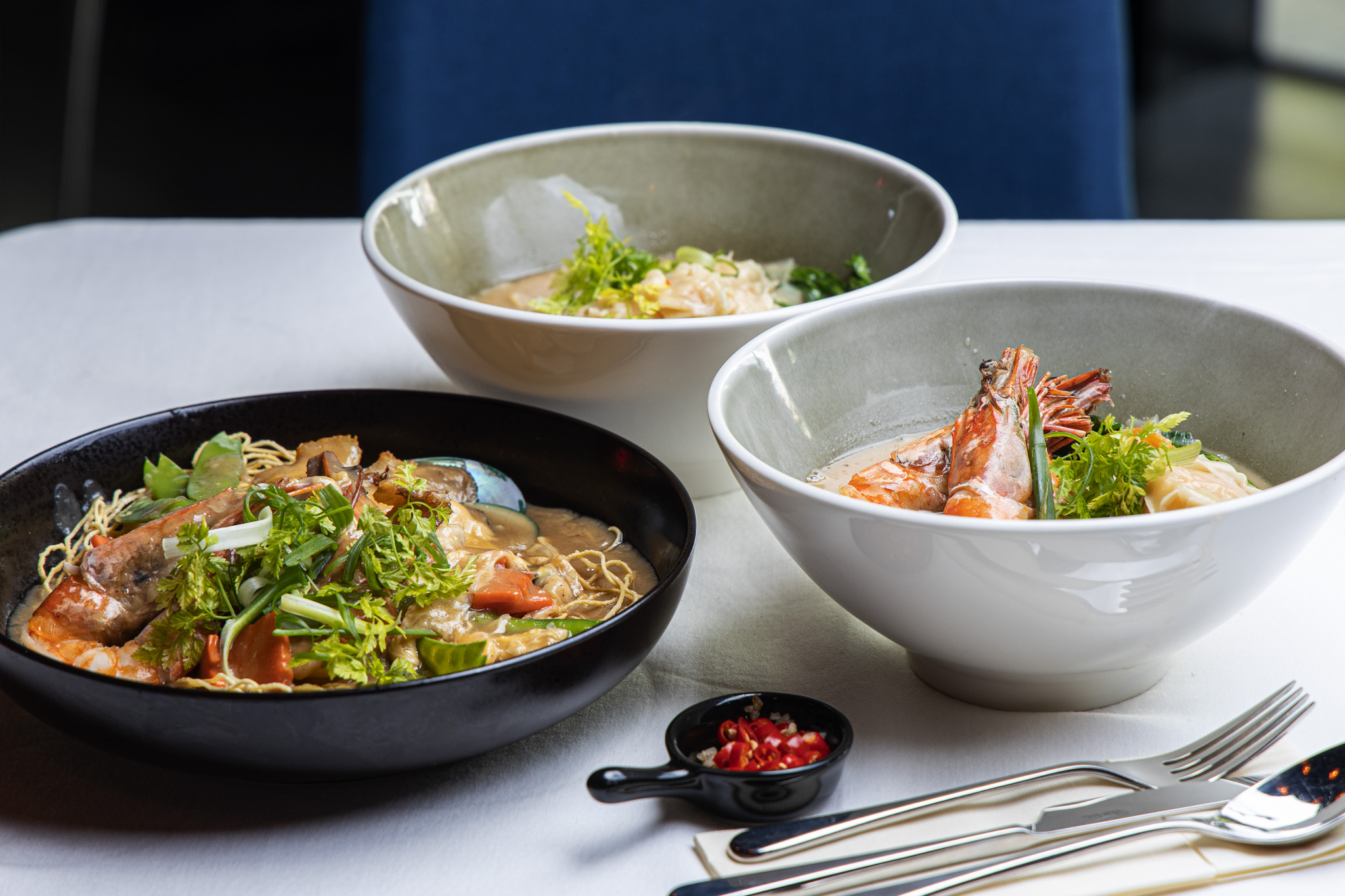 Lè Fusion brings 樂 (Joy) with an exquisite array of modern Chinese dishes. At Lè Fusion (opened recently last November 2019), their favourite recipes are refreshed with contemporary tinkering and a unique twist of ingredients. Experience a melting pot of well-loved recipes and masterful cooking techniques through the main courses with highlights on Crispy Pork Roulade ($32), Asian Crusted Provencal Lamb Rack ($46), Tsingtao Beef Fillet ($42), and Braised Abalone Seafood Rice ($38). Here, you may find imprints of Europe, Australia, and Asia's very own delicacies transformed into delightful dishes using distinctively Chinese cooking techniques and ingredients. Available on all major delivery platforms: GrabFood, FoodPanda, and Deliveroo.
Tsui Wah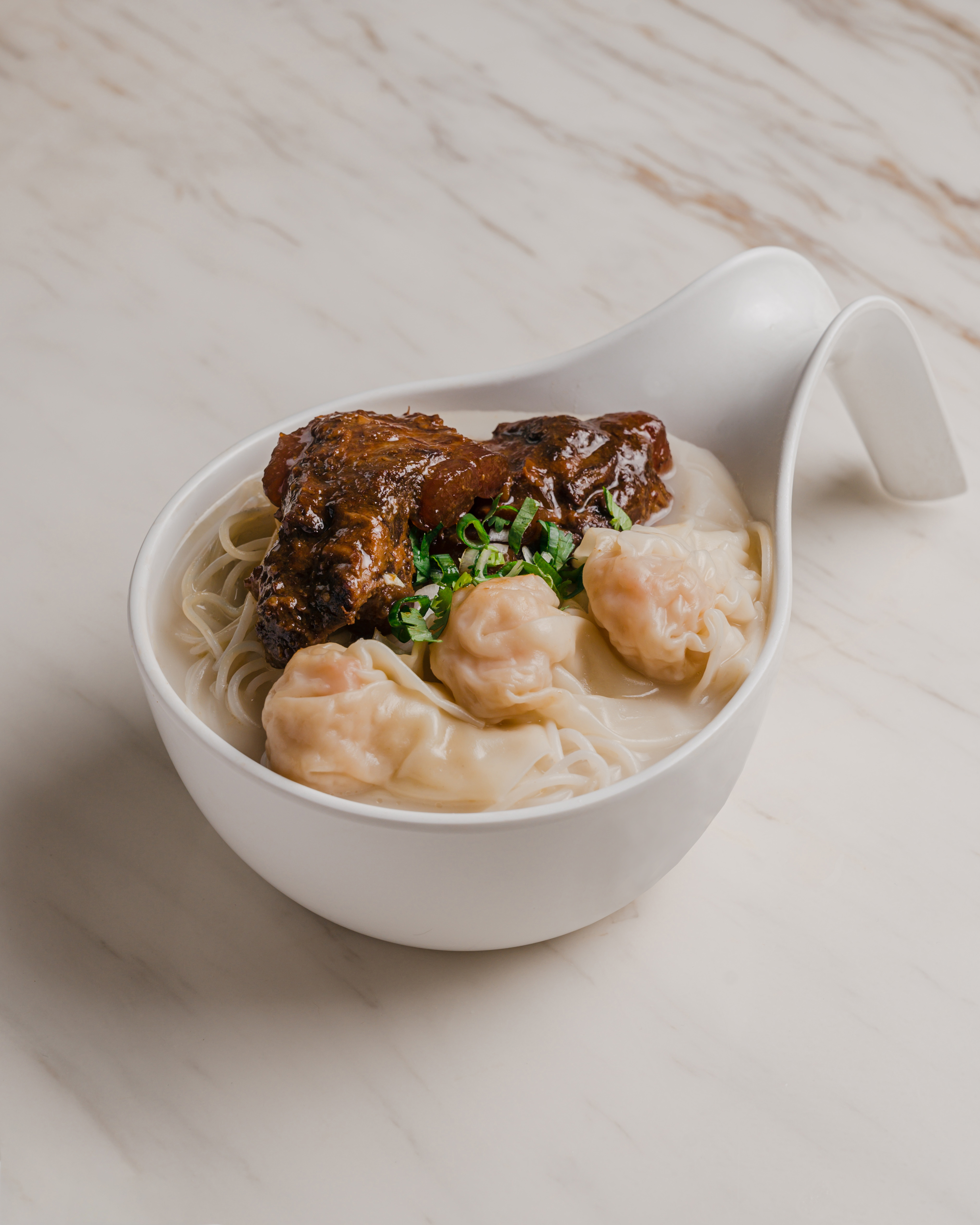 Tsui Wah Singapore's new limited-time dish includes their new Afternoon Tea Set, Executive Set Lunch, and Chef's Special. Enjoy Tsui Wah's Afternoon Tea sets from $7.50 onwards and Executive Set Lunches for $13++. The full details below:
1) (New) Afternoon Tea Set
– Available from 2.30pm to 5.30pm, Fri-Sun and Eve of PH and PH
– Available only at Tsui Wah Clarke Quay, available for dine-in, takeaway and delivery on GrabFood & Deliveroo
2) (New) Executive Set Lunch
– Available from 11am to 2.30pm, Mon-Fri on a daily rotational basis
– Available only at Tsui Wah Clarke Quay, available for dine-in and takeaway only
3) (New) Chef's Special – Kagoshima-Style Braised Pork Cartilage & Wontons in Fish Soup with Mixian 鹿兒島豬軟骨拼雲吞米線
– $12++ inclusive of Hot Coffee or Tea
– Available 2 March to 30 June 2020
– Available at both Tsui Wah Clarke Quay and Tsui Wah The Heeren, and for dine-in, takeaway and delivery on GrabFood & Deliveroo
Paradise Group of Restaurants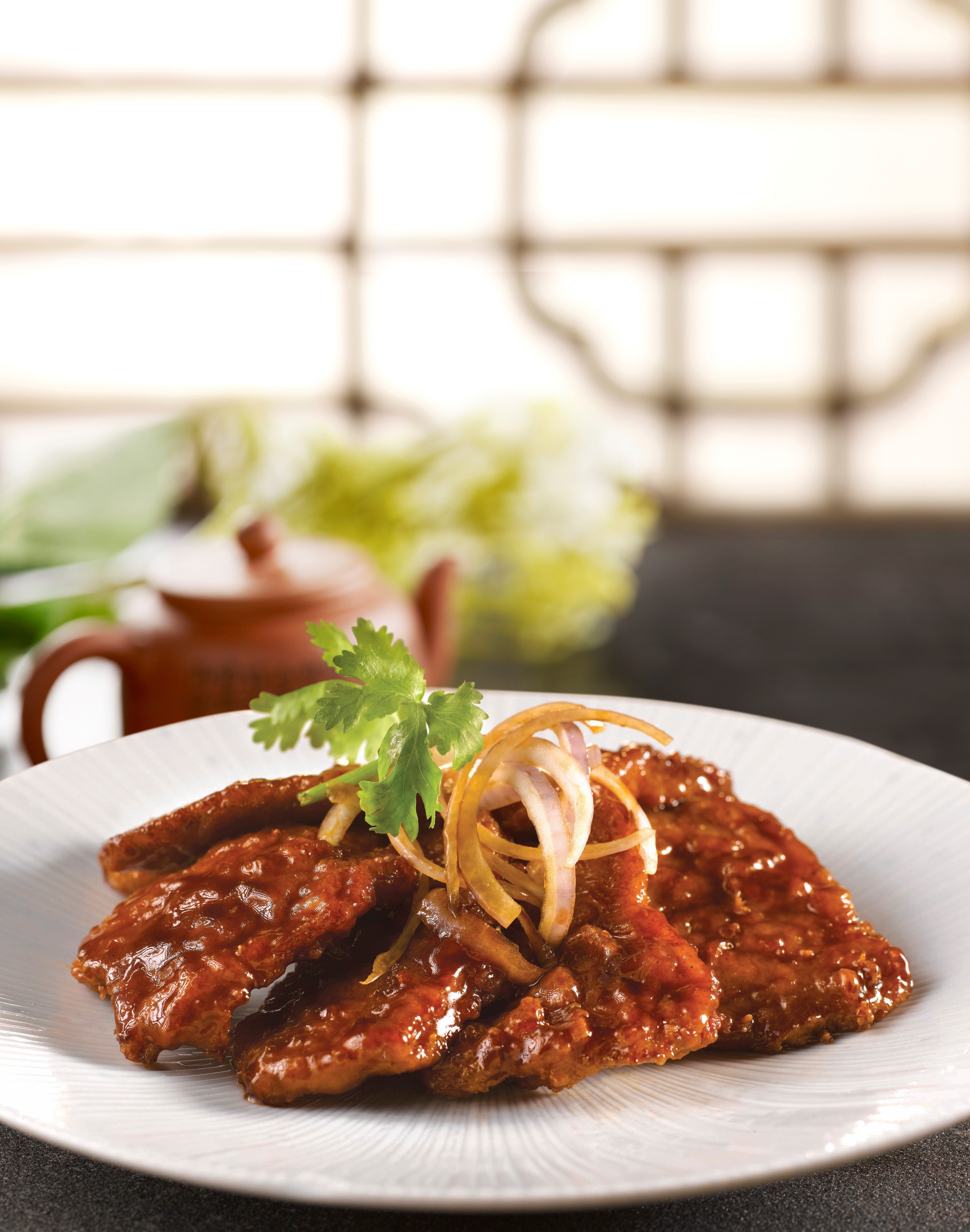 Enjoy 30% off Food Bill across all Paradise Group of Restaurants (applicable for dine-in and takeaway).
From classic Cantonese and Teochew cuisine, to hearty hot pots and casual noodle restaurant, there is something for everyone! Enjoy great meals with your loved ones in the comfort of your homes from the following restaurants:
Beauty in The Pot
Canton Paradise
LeNu
Le Shrimp Ramen
Paradise Classic
Paradise Dynasty
Paradise Hotpot
Paradise Teochew
Taste Paradise
– Valid daily at all Paradise Group of restaurants until 30 Apr 2020, for dine-in and takeaway.
– Valid for Citibank, Maybank and PGR cardmembers.
All Paradise Group of Restaurants including Beauty in The Pot are also available for delivery! Check them out on Deliveroo, Foodpanda & GrabFood
Wee Nam Kee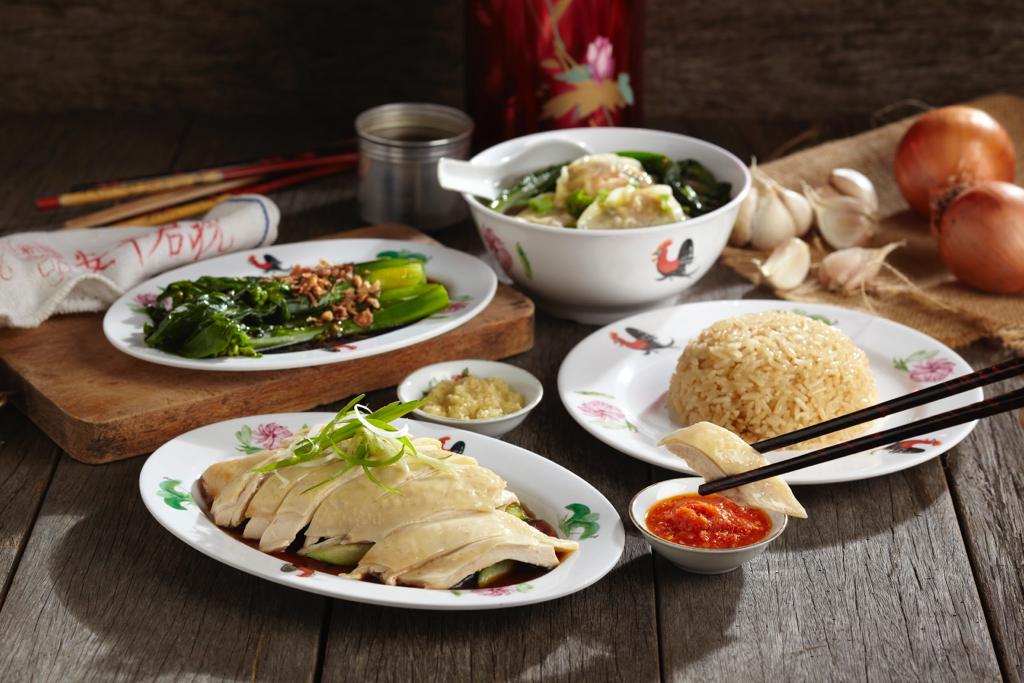 Wee Nam Kee is a traditional hainanese chicken rice store started by Mr Wee in 1987. The brand itself has won numerous awards in Singapore throughout the years. It also has a substantial presence in Asia with franchises in Japan, the Philippines and Taiwan. Wee Nam Kee is available on all major delivery platforms: GrabFood, Deliveroo, and Food Panda.
Founder Bak Kut Teh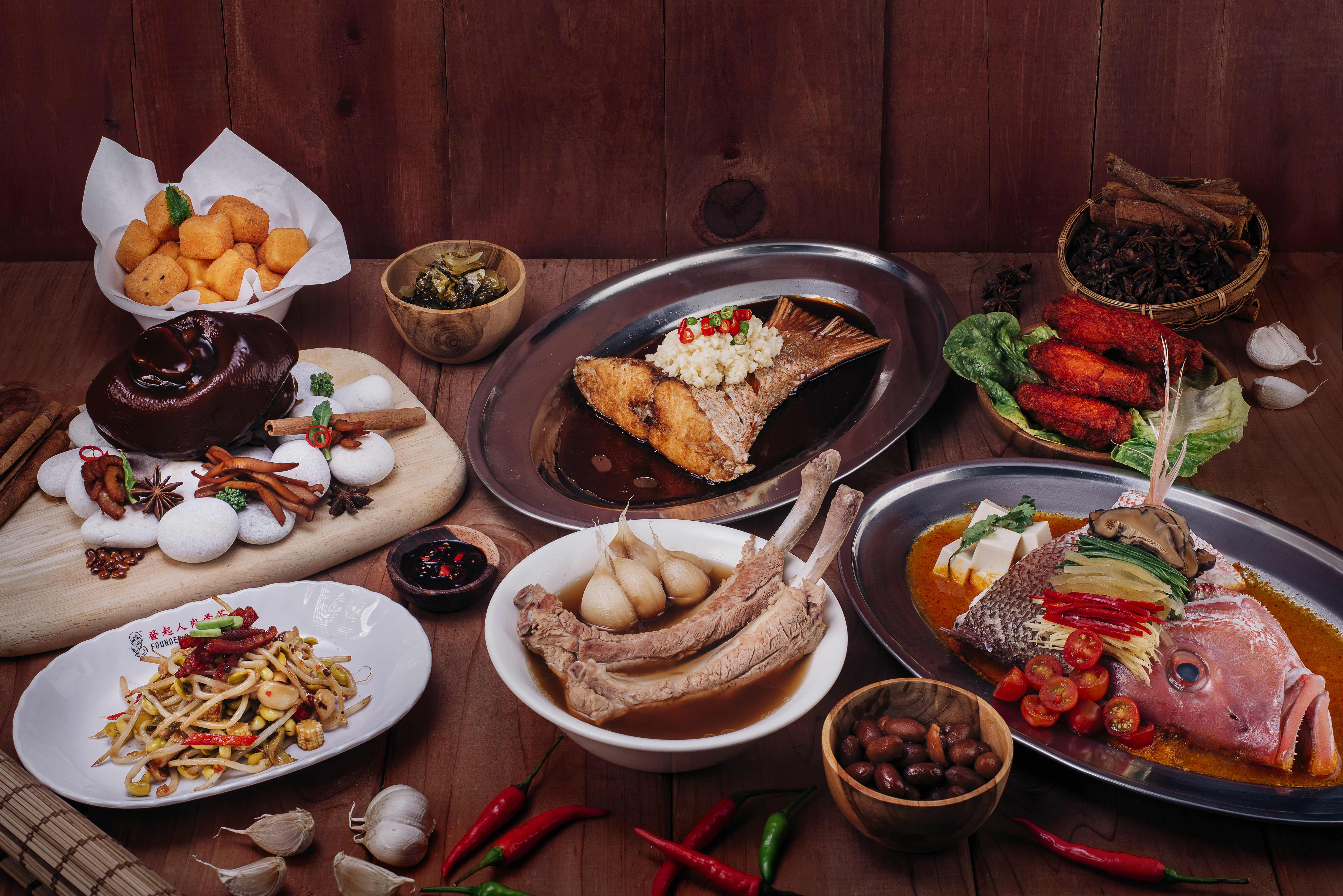 Founder Bak Kut Teh "發起人骨茶" have been serving aromatic "Rou Gu Cha,肉骨茶" (also known as Bak Kut Teh in the Hokkien/Teochew dialect) for over 40 years, Founder Bak Kut Teh has established a reputation as one of the best Bak Kut Teh in Singapore. The customers come first and foremost for the Bak Kut Teh, and hail from all over Singapore as well as the regional countries (Malaysia, Indonesia, China, Thailand, Hong Kong, Japan, etc.). The multitude of celebrity photographs that fill the walls of the eatery and the crowds that throng the restaurant during its opening hours are proof of Founder Bak Kut Teh appeal and the authenticity of the food served.
Enjoy a selection of their Bak Kut Teh from Ninki Bak Kut Teh ($8.35), Premium Short Ribs ($11.56), Premium Ribs ($12.63), to Founder Bak Kut Teh ($10.49) with other delectable side dishes (from $1.60), soups (from $2.14), vegetables ($6.21) and beverage options.
Founder Bak Kut Teh are on delivery platforms!
– GrabFood and Deliveroo (Hotel Boss and Bugis outlets)
– FoodPanda (Hotel Boss outlet only)
Ah Chiang's Porridge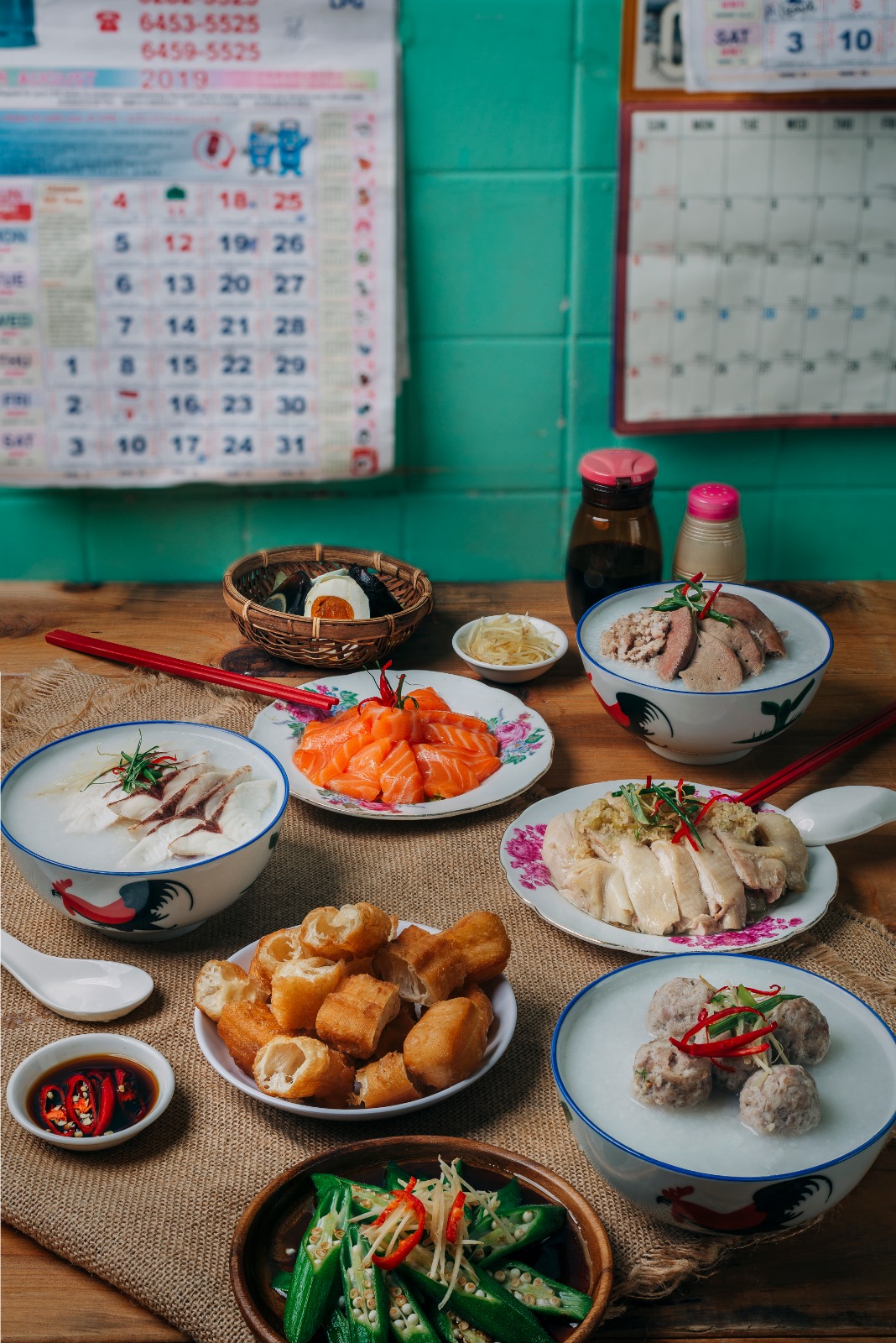 Ah Chiang's Porridge has been around since 1971 . It has been a household name for most living in the tiong bahru area where it first began. Ah Chiang porridge's uses a very traditional Cantonese way to cook its porridge and its emphasis is using the freshest of ingredients and a secret concoction of soya sauce to bring the best out of every porridge
Choose from a selection of pork, fish, century egg, and cuttlefish porridges from $3.80 onwards. Ah Chiang's Porridge also offers noodle soups from $3.30 and various snack items for deliveries.
Available on FoodPanda, GrabFood, and Deliveroo.
Lai Bao Fishhead Steamboat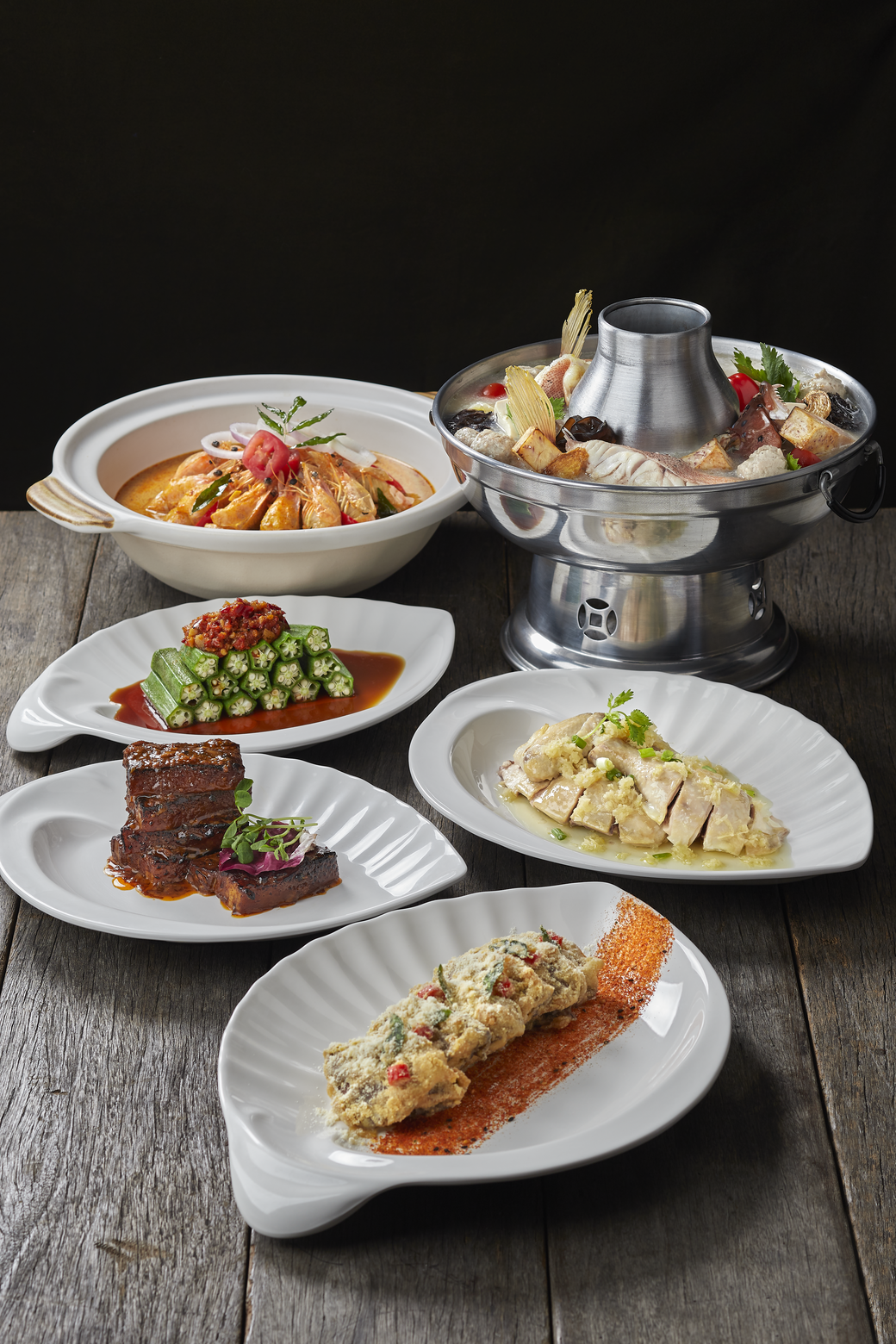 Lai Bao, a 1960s-inspired zichar cuisine has recently launched in Toa Payoh. A stone's throw away from Toa Payoh MRT, the new brand offers an all-encompassing menu of dishes – traditional yet modern, simple yet unique – meant to satisfy the taste buds of both young and old while remaining sumptuous and affordable. Reminiscing the familiar flavours of home-cooked comfort food they've had during their growing up years, the Singaporean duo decided to put together all the recipes passed down by their grandmas and even dug into the treasure trove of family recipes of their childhood friends. Enjoy their traditional-style Sixties Fish Head Charcoal Steamboat (from $25), Grandma's Recipe Pork Belly (from $13), Deep-Fried Teochew Duck Fritter (from S$12), Charcoal Silken Tofu (from S$7) and the Old School Sweet & Sour Pork (from $10), amongst many other sumptuous dishes. For crab lovers, enjoy their Lai Bao Chilli Crab or Lai Bao 13 Spices Black Pepper Crab from $45 onwards.
Lai Bao is on three delivery platforms: FoodPanda, Grabfood, and Deliveroo
Tim Ho Wan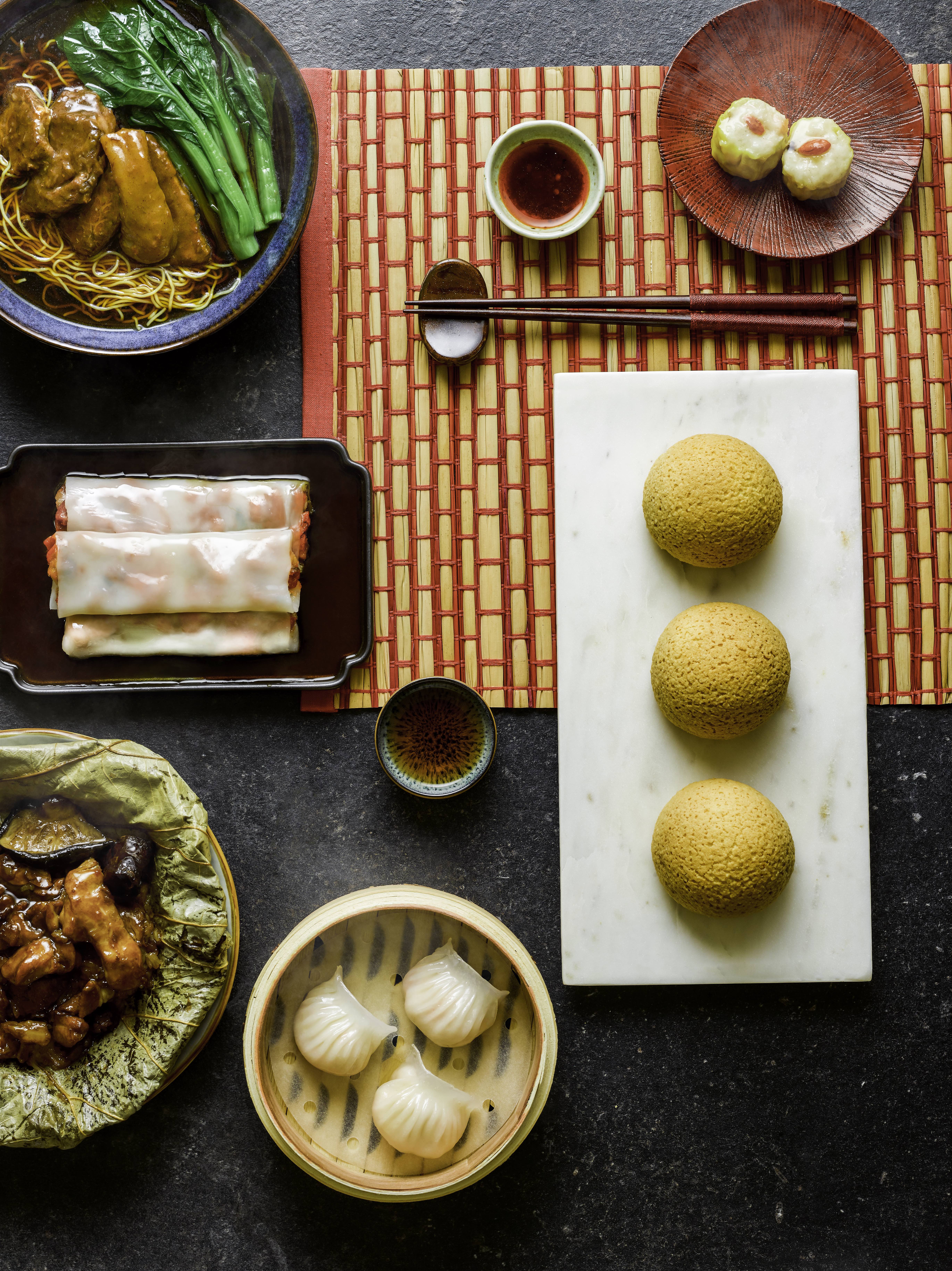 Indulge in dim sum in the comfort of your own homes today! Tim Ho Wan food delivery is available island wide on delivery platforms such as Deliveroo, GrabFood and Foodpanda
Snackz It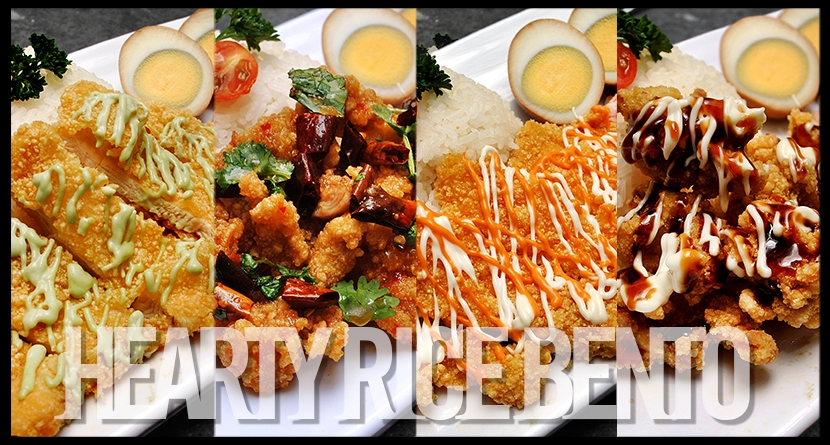 Feeling peckish? Indulge in an array of Taiwanese-style snacks, from crispy chicken to our signature mee sua. If you are looking for a filling meal, we have bento and rice as well! Enjoy all this in the comfort of your own home. Look for us on GrabFood!
Kam's Roast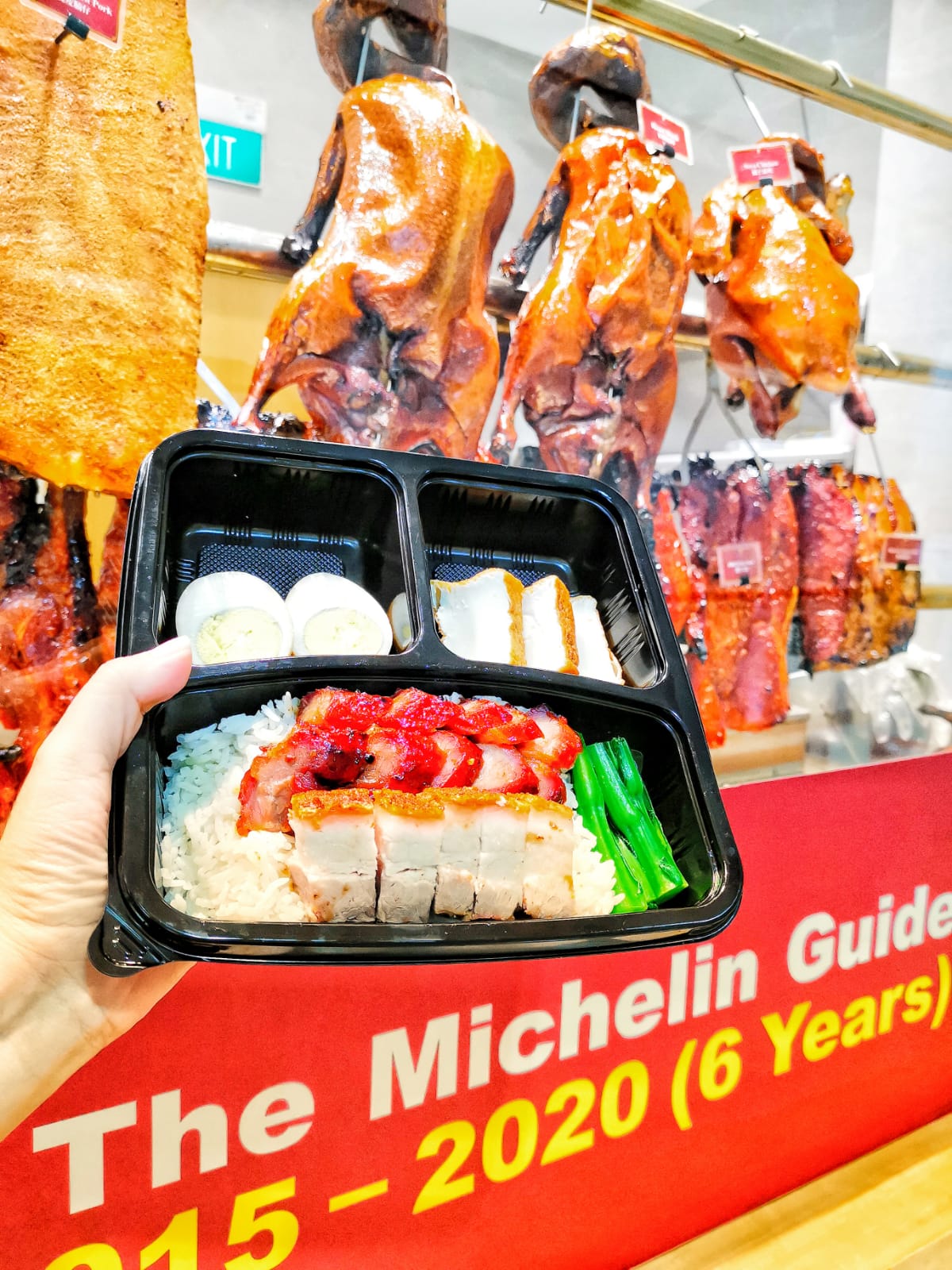 The year 1942 saw the inception of Yung Kee Restaurant, which later became a successful and internationally acclaimed restaurant. The founders' self-motivation and hardworking attitudes were their recipe for rapid and outstanding success in the culinary world.
Mr Hardy Kam, grandson of Mr Kam Shui Fai, set up Kam's Roast Goose in 2014. Within six months of opening, the restaurant earned a Michelin star. Mr Hardy Kam chose to keep his 36-seater stall small as a tribute to his grandfather and father, whose business began as a humble entity. It is his hope to offer families and friends the chance to bond over good food.
Kam's Roast is now available for delivery island-wide! Amidst the Covid-19 situation, get to enjoy premium roast meats in the comfort of your home.
Island-wide delivery: Receive a 15% discount on all order till end of April 2020
https://kamsroast.oddle.me
Location deliveries:
Yun Nans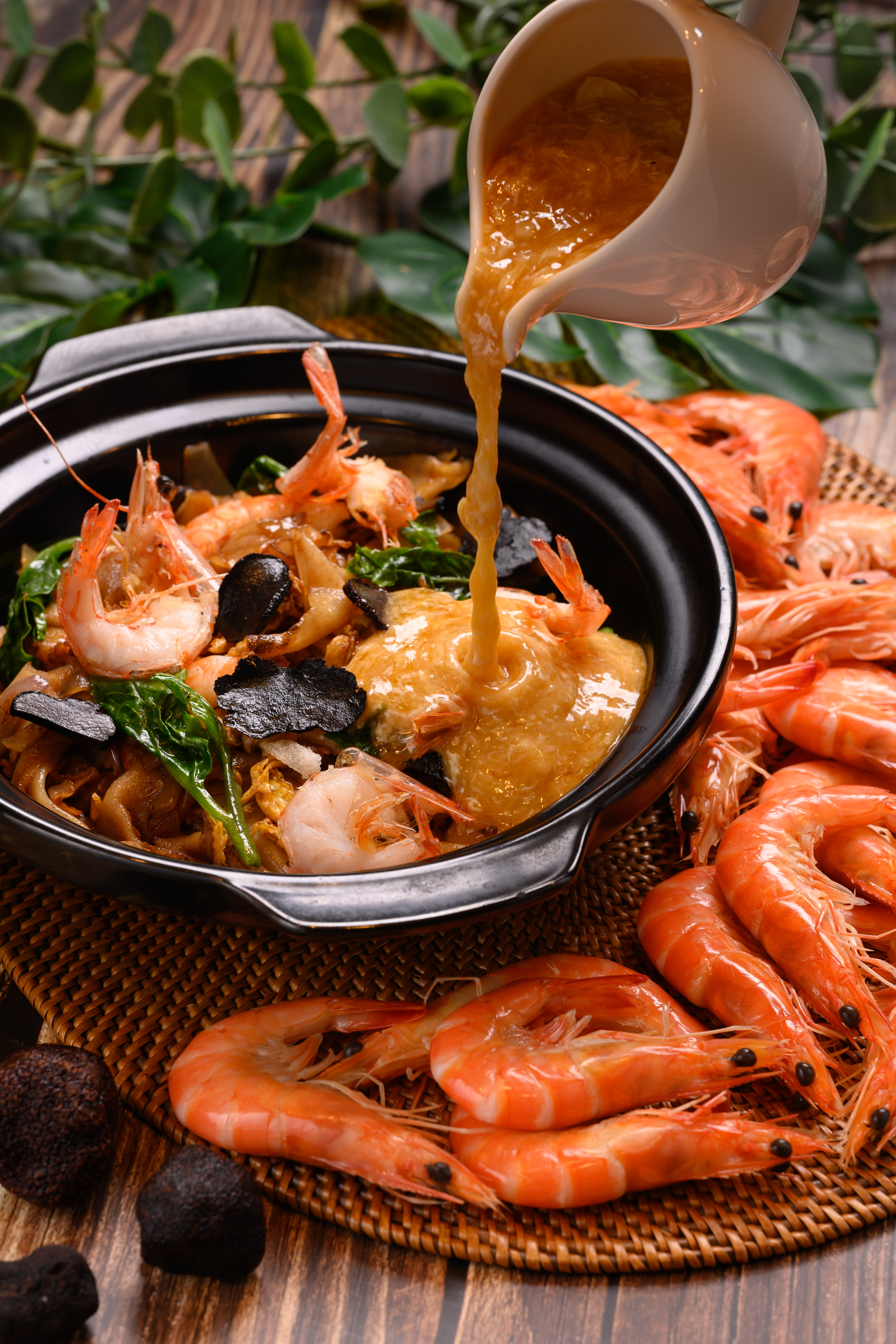 YUN NANS 云海肴 is the first overseas outpost of Yun Hai Yao, the largest casual Yunnan restaurant chain hailing from China. First established in Beijing in 2009, Yun Hai Yao now has over 170 outlets in China, specialising in Yunnan ethnic highland cuisines. The restaurant uses fresh ingredients procured from the highlands of the Yunnan Province, offering specialities such as Steamed Pot Chicken Soup, Braised Wild Porcini Mushrooms and many more. At the Singapore outlet, there are exclusive dishes to savour as well.
Island-wide delivery: Receive a 15% discount on all order till end of March 2020
https://yunnans.oddle.me/en_SG/
Indonesian
Kota88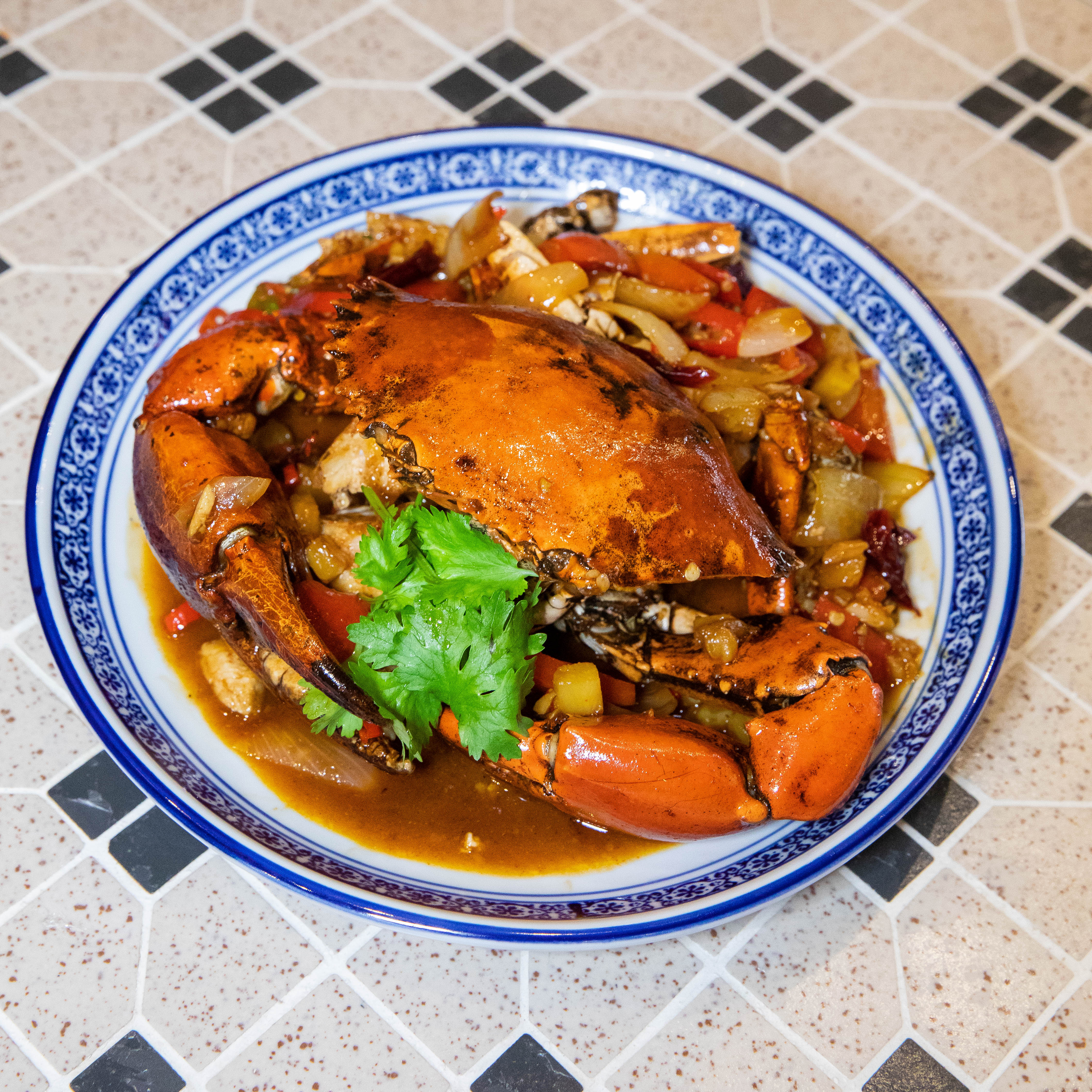 Kota88 serves up authentic and homely Chinese-Indonesian cuisine hailing from Glodok, Jakarta's Chinatown – cultured from Indonesian local-inspired cooking style together with the use of Indonesian spices and herbs Perfect comfort food for all. East-siders, get Chinese-Indonesian delivered to your doorstep with Deliveroo.
Tok Tok Indonesian Soup House
Halal certified Bento Box Takeaway and Delivery
Choose from:
Ayam Bakar Set $8.90
Ayam Penyet Set $8.90
Nasi Campur Bali $10.90
Nasi Kuning $9.90
To order, kindly contact:
Phoebe 9743 4884
Nizam 9025 9870
Pre-order required minimum a day in advance. Min. order of 10 packets (choice of one bento). Delivery charge apply: $10 for central area and $20 outside central area. *Free delivery within central area.
Japanese
IPPUDO
IPPUDO brings you an authentic taste of Japan right to your doorsteps! Well-loved by many across the globe, the famous tonkotsu ramen shop dishes up hearty bowls of Hakata-style ramen accompanied by its rich, umami broth, and tasty bentos. From only $9.00 onward, savour new Donburi Bowls such as the Chashu Don and Karaage Don, and delivery-exclusive Combo Meals from $20.00 per pax. Enjoy a selection of items such as the Shiromaru Motoaji and/or Akamaru Shinaji ramen, and sides of crispy gyoza and juicy chicken karaage as part of the Combo Meal, available in sets for 1 up to 3 pax. Have a slice of Japan in the comforts of your feel good environment with IPPUDO!
Deliveroo Special Bento Set Promotion – Order any IPPUDO bento and get a bottle of healthy Japanese tea (choice of Green Tea/ Barley/ Jasmine Tea) for free!
IPPUDO Bento Options:
 IPPUDO Croquette Bento (S$12): IPPUDO homemade croquette with pork chasu, deep-fried gyoza, edamame, potato salad, and rice with unagi sauce
IPPUDO Chicken Bento (S$12): Karaage, spicy
IPPUDO is available for delivery on both Grabfood and Deliveroo.
Sushi Tei
Get your favourite dishes from Sushi Tei easily with delivery platforms such as Deliveroo and Foodpanda (for selected outlets)
Matsukiya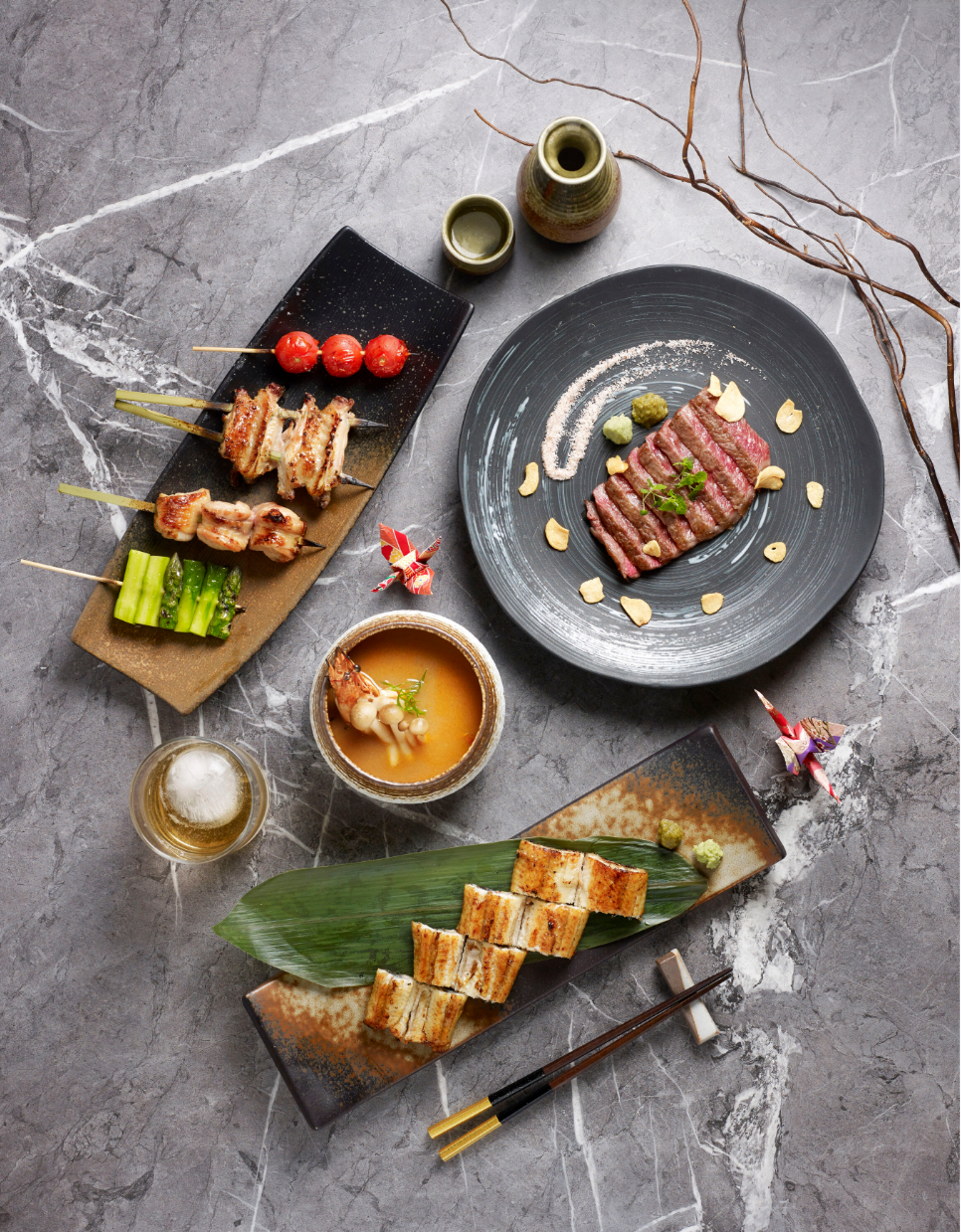 American Express cardholders get a complimentary Dish – Walnut Avocado Salad worth $4, with minimum purchase of $30. Call 6219 1771 to place takeaway order and quote AMEXTAKEOUT
Available from 25 March till 30 June 2020
Menu available here: https://www.facebook.com/108558377289660/posts/149069759905188/?d=n
Hokkaido-Ya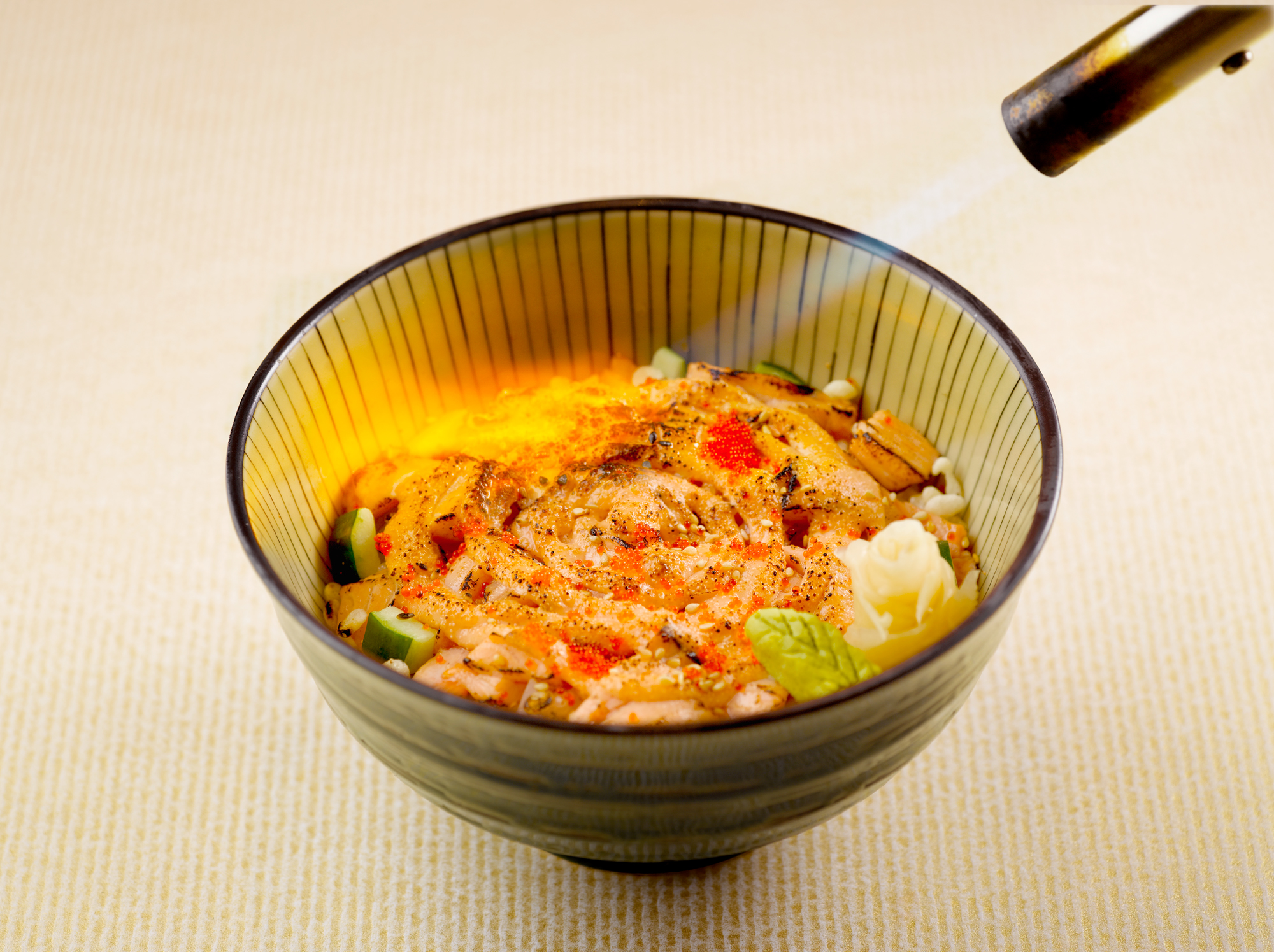 Bringing a taste of Japan to Singapore, Hokkaido-Ya serves up an array of North island specialities as well as other Hokkaido-inspired dishes. Get your Japanese food fix, by ordering food delivery via Deliveroo now.
Tamoya Udon
Award-winning udon chain from Japan, enjoy Tamoya's signature handmade chewy udon goodness delivered to the comforts of your feel good environment. Available for delivery on Grabfood and CaterSpot for large corporate orders. Grabfood exclusives: 1. Tamoya Gyu Don ($9.90) 2. Tamoya Pork Don ($9.90) 3. Tamoya Gyu/Buta Don ($11.80) CaterSpot exclusives: 1. Beef Bento ($11.80) 2. Pork Bento ($10.80) 3. Beef Curry Bento ($13.80) 4. Pork Curry Bento ($12.80)
Grabfood order link: https://food.grab.com/sg/en/restaurant/tamoya-udon-plaza-singapura-delivery/4-CZBVJYJUPCDZDE
Sushiro
Since the opening of its first outlet in Singapore in August 2019, Sushiro, Japan's No.1 Kaiten Sushi Chain (conveyor belt sushi) has attracted a strong following. Now, you can order in from its Tiong Bahru Plaza outlet instead! Sushiro offers select sushi platters for delivery on both Grabfood and Foodpanda so you can enjoy quality sushi in the comforts of your feel good environment. Satisfy sushi hankerings with a variety of offerings featuring salmon belly, shrimp, grilled eel and more. Prices start from S$11.10 onwards.
Grabfood order link: https://food.grab.com/sg/en/restaurant/sushiro-tiong-bahru-plaza-delivery/4-CY2FGATJRZCHET
FoodPanda order link: https://www.foodpanda.sg/restaurant/x7pj/sushiro-tiong-bahru-plaza
Kushikatsu Tanaka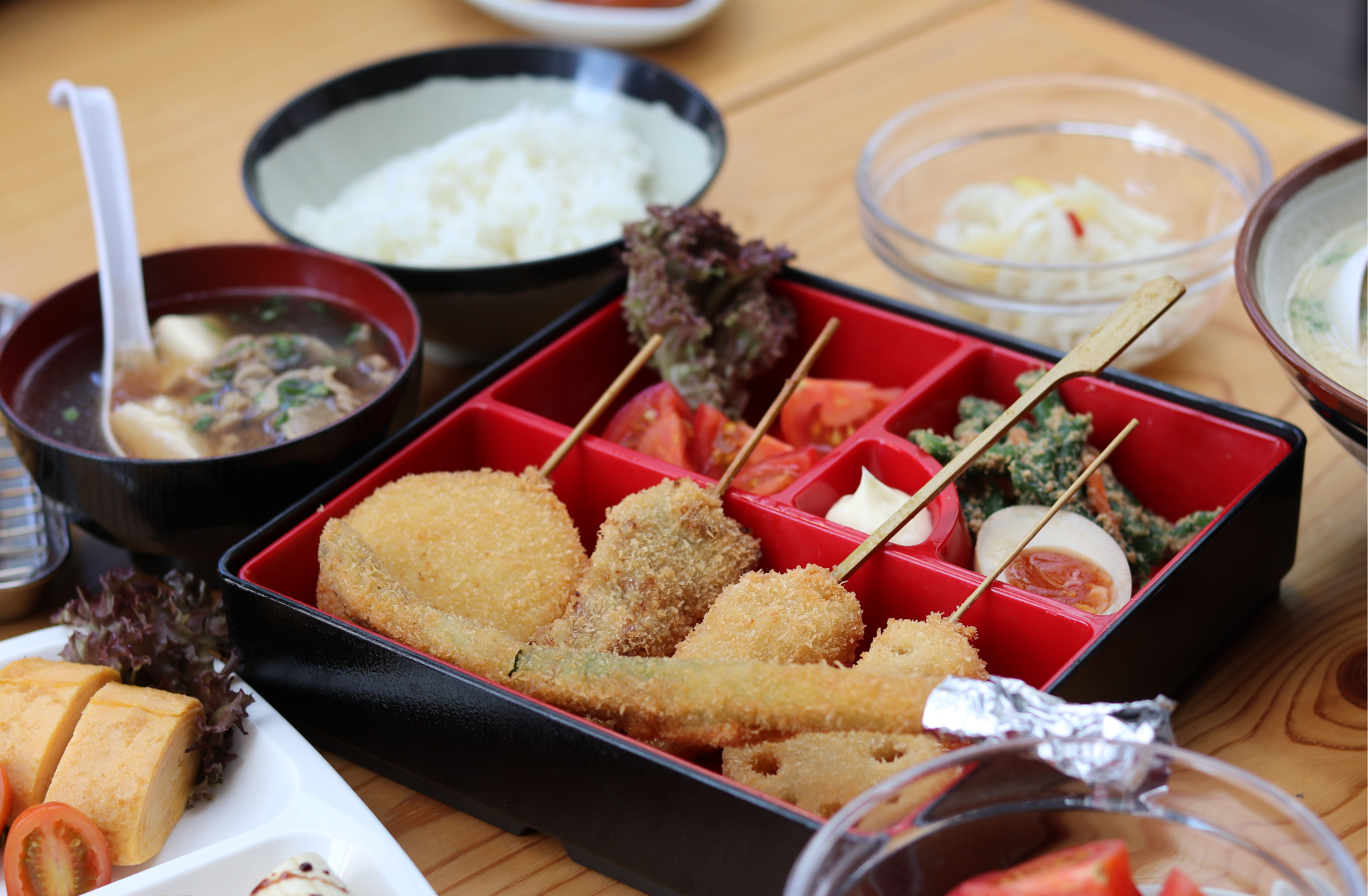 Kushikatsu Tanaka has won over the hearts and stomachs of many diners, who flock to the shop for its famous Osaka-style fried cutlet skewers and signature special dipping sauce. The Singapore outlet will feature a lineup of kushikatsu and popular Osaka street food items on the menu. Delivery on Foodpanda & Deliveroo
SUN with MOON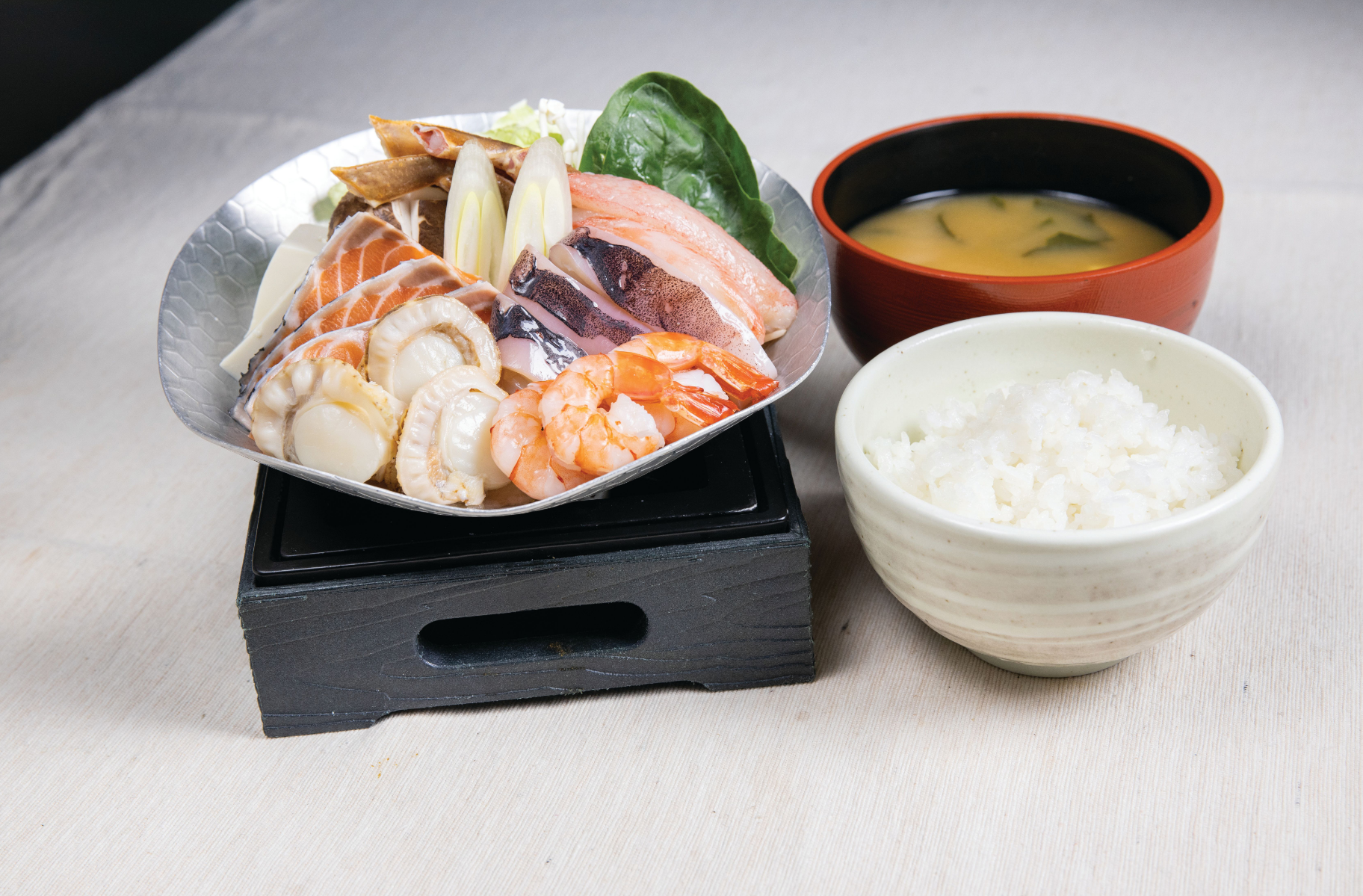 Situated in the central shopping district, SUN with MOON JAPANESE DINING & CAFÉ is a refreshing dining experience where the restaurant merges with the café, bringing to the table a Japanese menu that is truly unique. Delivery on Foodpanda & Deliveroo.
Western
Black Marble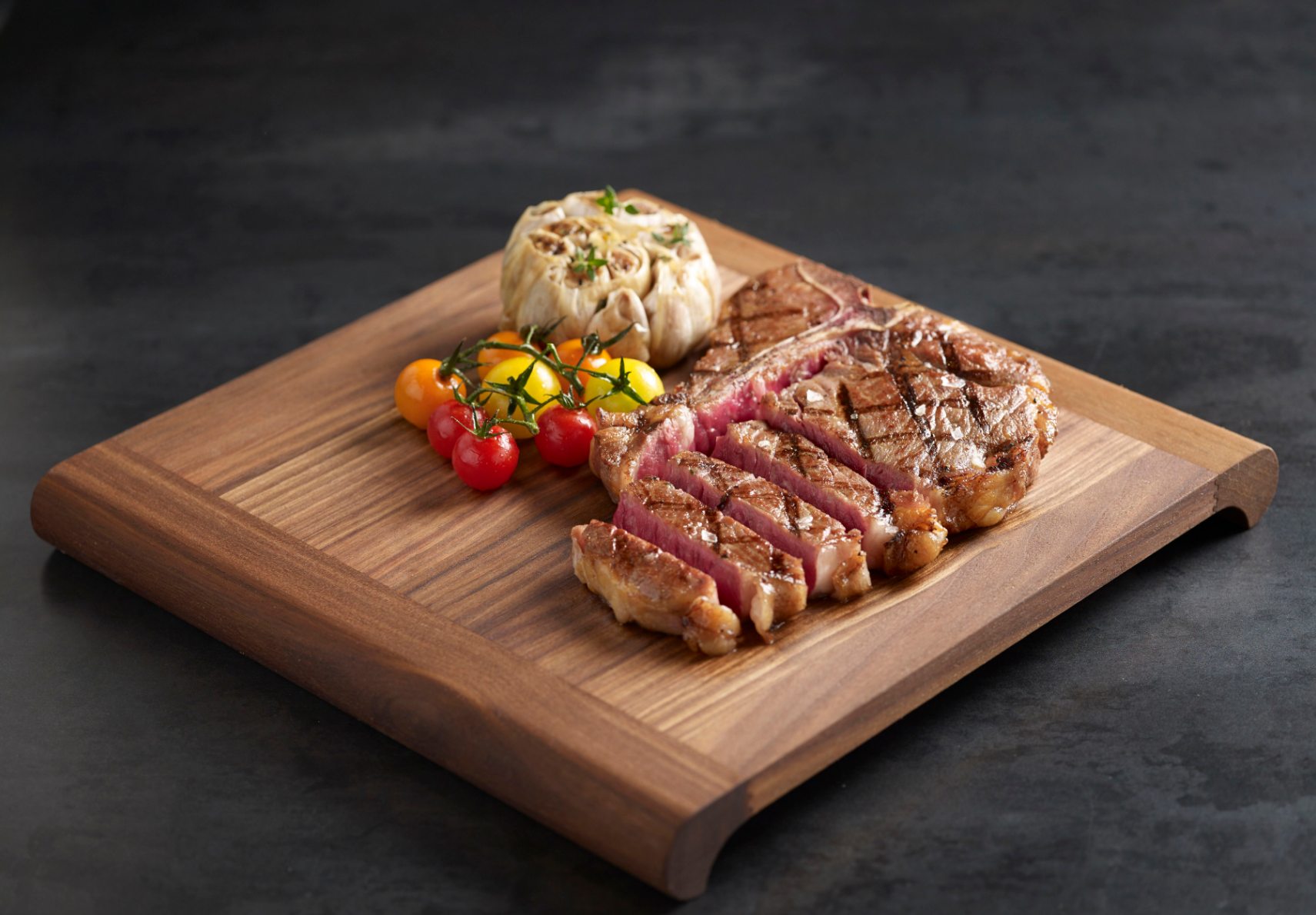 Led by one of the most respected veterans of Singapore's F&B industry, Chef Otto Weibel, Black Marble is a Western contemporary restaurant with a specialty in chargrilled steaks and seafood. Delivery on Foodpanda.
SENS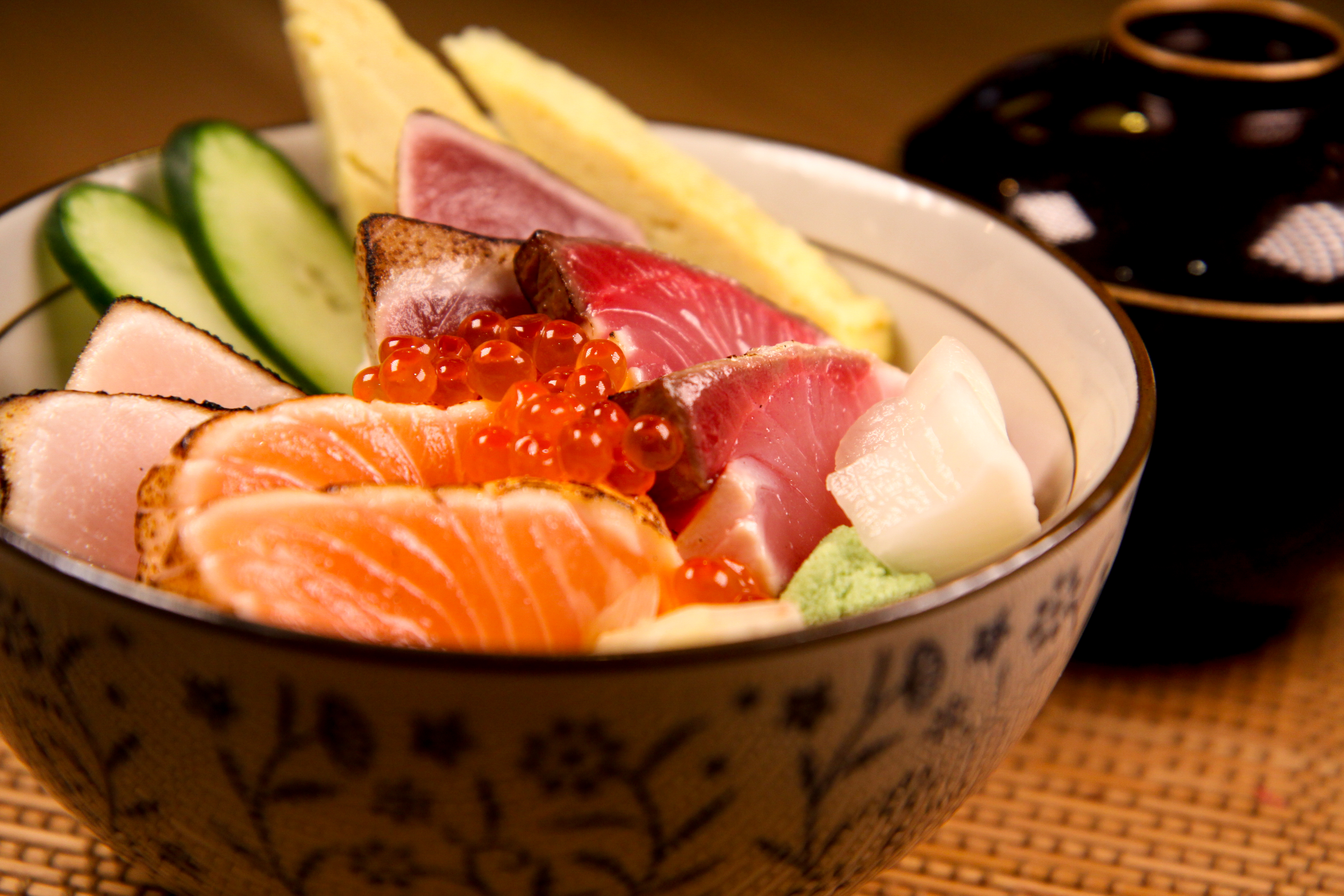 SENS will whisk you away to Japan with its wide repertoire of contemporary Japanese cuisine including sashimi, sushi and teppanyaki. Delivery on Foodpanda and Deliveroo.
Taste Gourmet Market
Powered by Far Ocean, Taste Singapore is a gourmet supermarket which carries the largest range of premium meat and seafood products from oysters and caviar to premium sausages and beer, offered at the most competitive factory outlet prices in Singapore. Free in-house delivery with purchase of $80.
Asian
Route 65 Bar + Kitchen
Route 65 is Singapore's latest Bar + Kitchen that serves contemporary Asian Cuisine, located at Suntec City North Wing. Guests are able to enjoy delicious and innovative fusion dishes whilst enjoying live performances that leave you a night to remember.
The name "Route 65" is a play on the number 65 being the country code to our proud Republic of Singapore whilst 'Route' hints at all the favourite foods Singaporeans are familiar with, bringing flavours that always show the route home to Singapore. Every visit here thus promises Singapore's favourite Asian cuisine with a twist.
Delivery Available on Grabfood & Deliveroo.
Tampines Food Co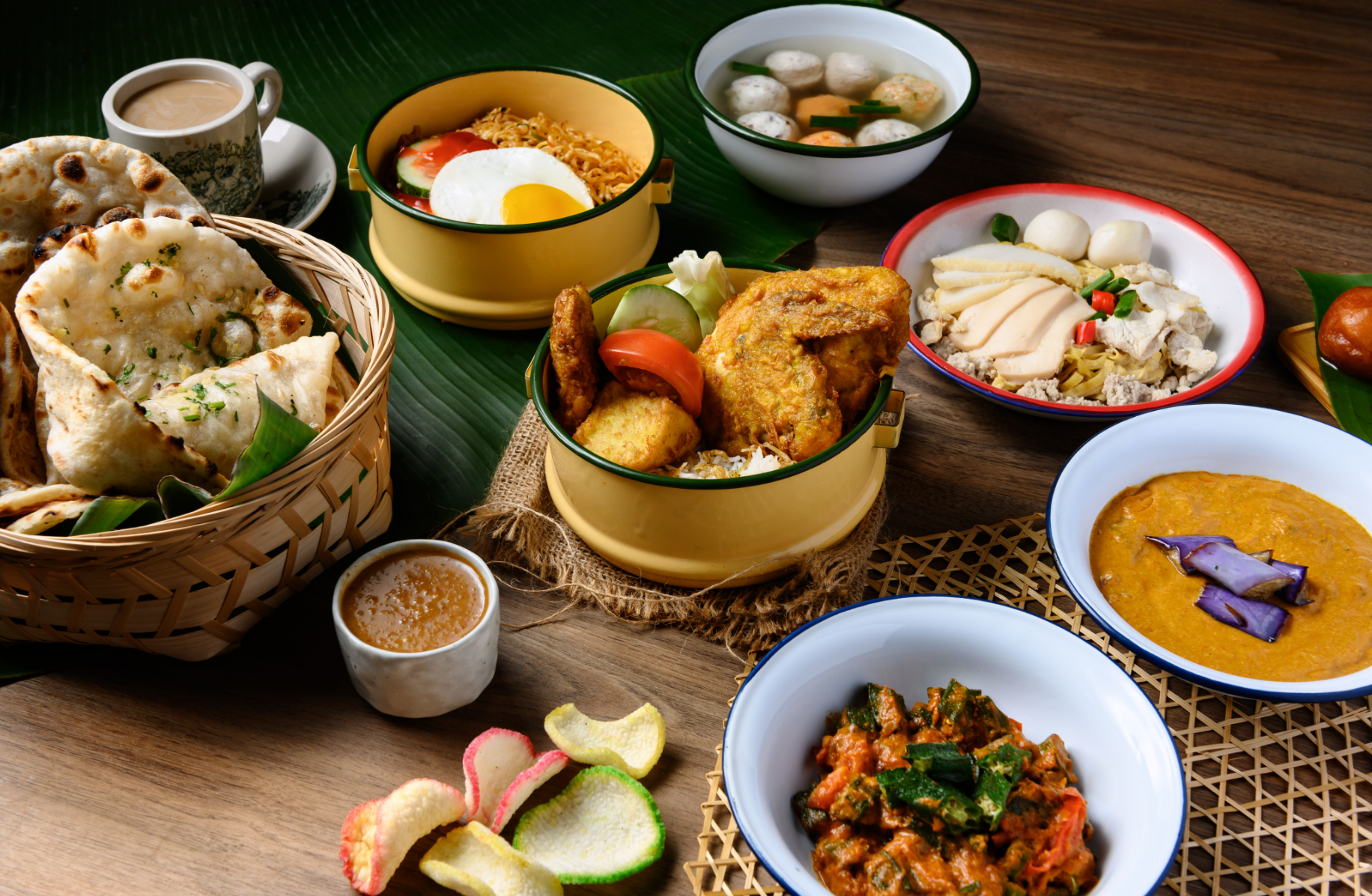 Four local personalities virtual restaurants on Tampines Food Co will offer:
$6 off with a minimum purchase of $15 from orders on Foodpanda
$3 off with a minimum purchase of $15 from orders on Grabfood + free delivery
until end March 2020.
Every $10 spent on Foodpanda, GrabFood and at Tampines Food Co., a hand sanitizer for neighbours in need (lower-income group), as a way of giving back to society.
For other restaurants under Tampines Food Co., there will also be a 25% discount off a minimum purchase of $15 on Grabfood.
Keto/Bakery
Seriously Keto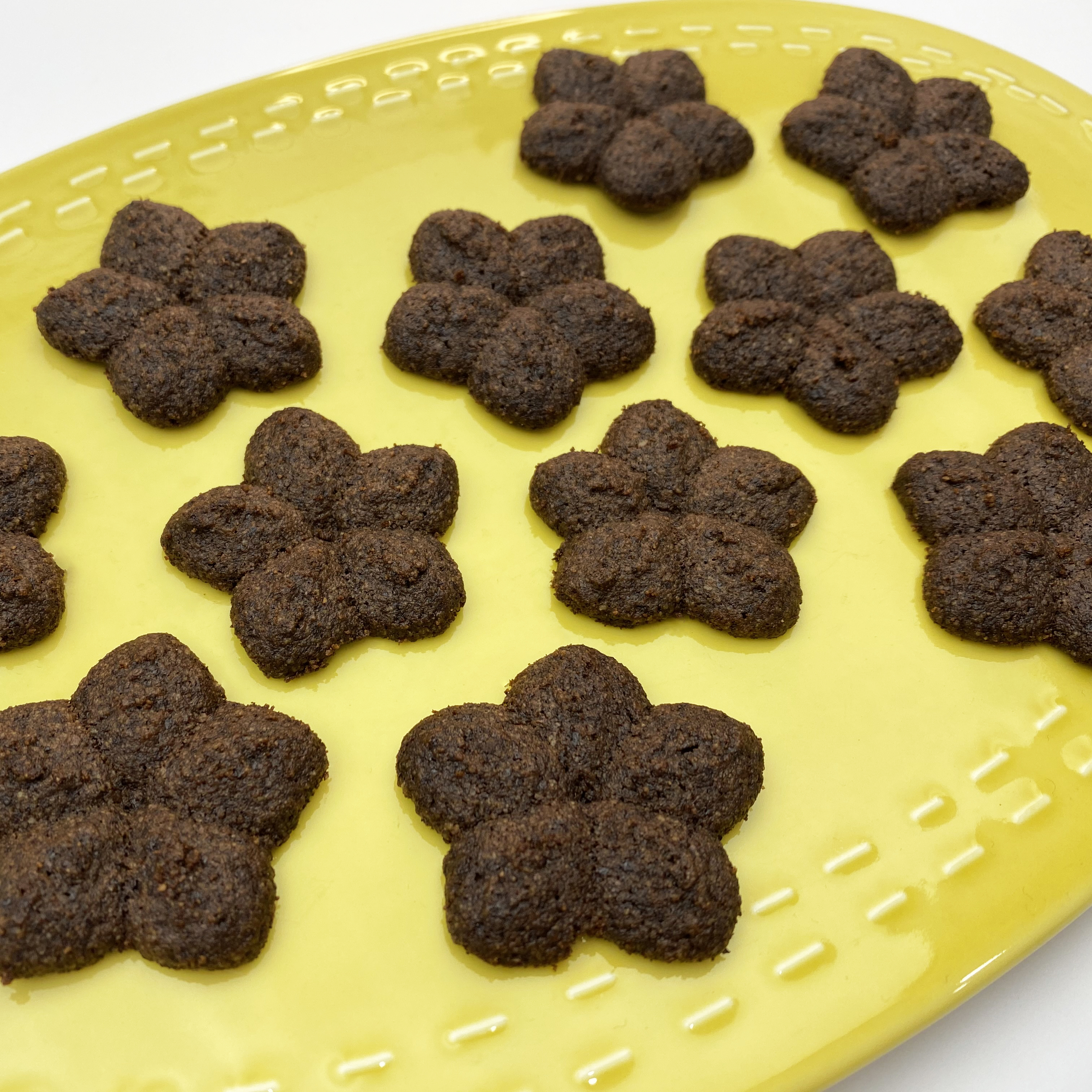 Seriously Keto is Singapore's first wholly ketogenic bakery which delivers an array of healthier choice bakery offerings of low carbs, gluten-free and zero sugar sweets and savouries for those who are looking to cut carbs, gluten and sugar out of their diets and/or are diabetic. Prevent insulin spikes and satisfy your cravings with these carefully crafted bakes that won't throw your diet into disarray. The bakery specialises in breads, spreads, savouries and desserts with or without KetoFrostings. From the signature KetoBun to fan-favourite sweets and savouries, every recipe at Seriously Keto is formulated in accordance with the ketogenic guidelines of zero sugar, low carbs, high fats and moderate protein.
Available on FoodPanda and GrabFood. Alternatively, Seriously Keto also offers a $15 Delivery Flat Fee (50% off delivery charges until end of April 2020).
Order and Collect at the store!
Monday-Saturday: 10:30am-6.30pm
Closed on Sundays and Public Holidays, Seriously.
Order before 2pm
Orders will be available for self pick-up/ delivery after one working day.
Order after 2pm
Orders will be available for self pick-up/ delivery after two working days.
BBT
Milksha
Grabfood bundles:
$8.80 for 2 Japanese Series!
Order 1 Black Sesame, and 2nd drink Hojicha/Matcha
$9.90 for 3 Drinks!
Any 2 cups of Tea latte Series + 1 Cup of Special Concoctions Series
Chun Fun How Singapore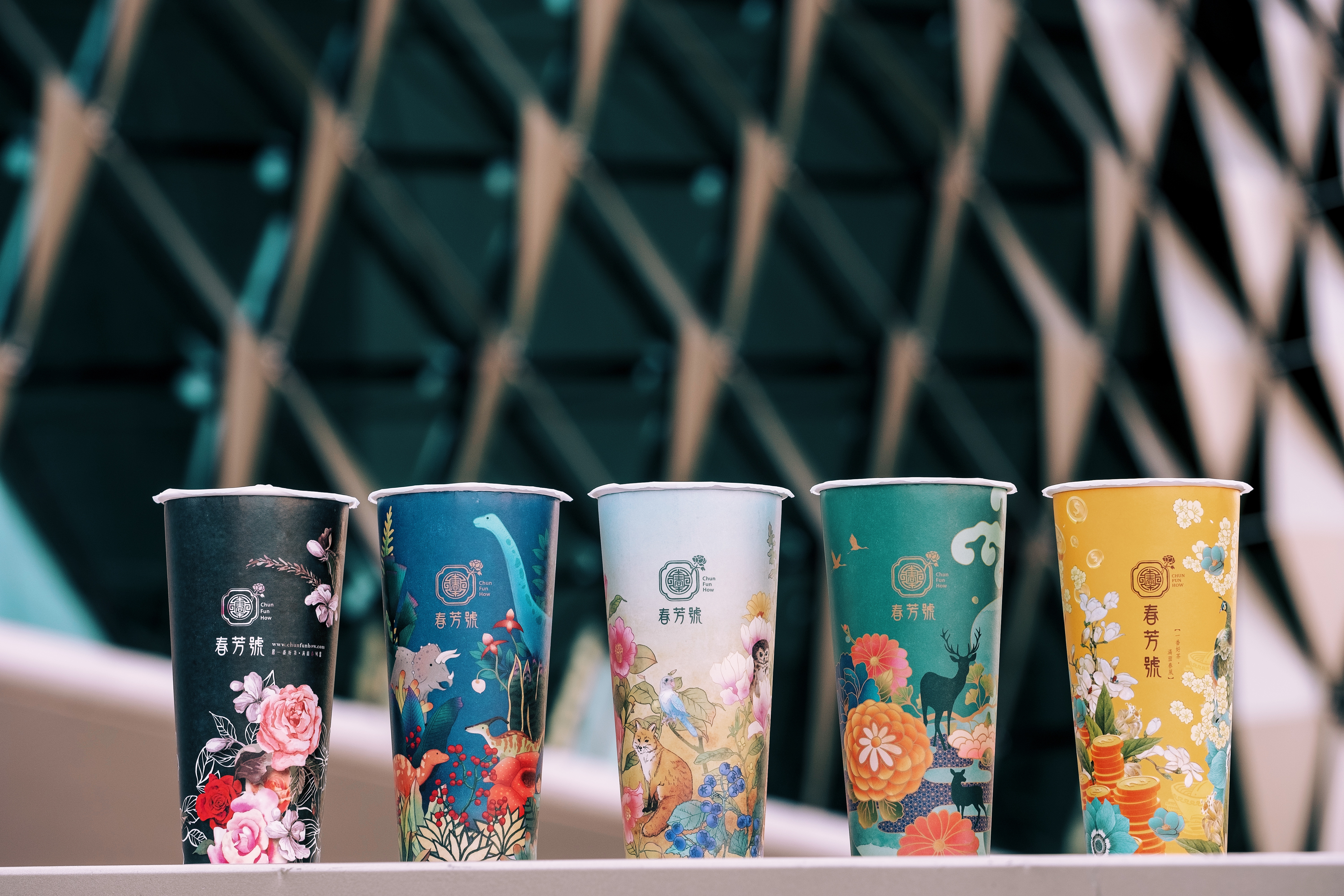 Hailing from Taichung, Taiwan, Chun Fun How rocks the bubble tea scene with their instagrammable, beautifully designed cups and range of refreshing and nutritious drinks. Using only premium ingredients directly imported from Taiwan for the perfectly crafted drink, they are the pioneers of Taiwan's popular and nutritious Sweet Potato Bubble Tea. Enjoy the goodness of their fragrant tea leaves, sourced from Nantou, with their wide selection like the Osmanthus Oolong Milk Tea, and thirst-quenching series of Lychee Four Season with Aloe Vera, Winter Melon Lemonade with Pearls and Winter Melon Oolong Tea!
Now available for delivery and bulk corporate orders directly to your doorstep on Grabfood, FoodPanda and Deliveroo.
MICHELIN STAR
Alma by Juan Amador
One Michelin Star restaurant Alma by Juan Amador is coming up with a special takeaway set, limited to an exclusive 50 sets per day for lunch every Tues-Thurs. This takeaway option will start from mid-April. Look forward to having quality Michelin Star takeaway in the comfort of your own home or office!
Tuesday
Angus Beef Burger
Cheddar l Butterhead Lettuce l Gochujang
Dessert: House-made Valrhona Brownie
Served with chips & salad
Wednesday
Country Sourdough
Hummus l Roasted Cauliflower l Smoked Gouda Cheese
Dessert: Vanilla Financier
Served with chips & salad
Thursday
Rye Sourdough 'Reuben'
Beef Pastrami l White Kimchi l Wholegrain Mustard
Dessert: Gula Melaka Canelé
Served with chips & salad
* Limited 50 orders per day
* 1 day advance order is required"