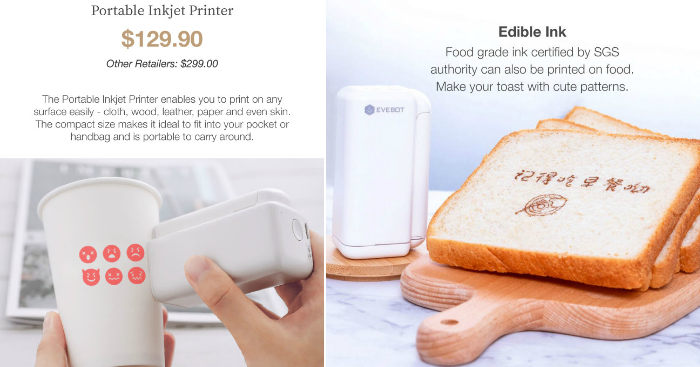 The Portable Inkjet Printer enables you to print a tattoo on skin, a logo on cloth and a label on any book or paper. Its compact size makes it ideal to fit into a pocket or handbag and travel anywhere you go.
Now available at S$129.90 on IUIGA (Other retailers at: S$299.00)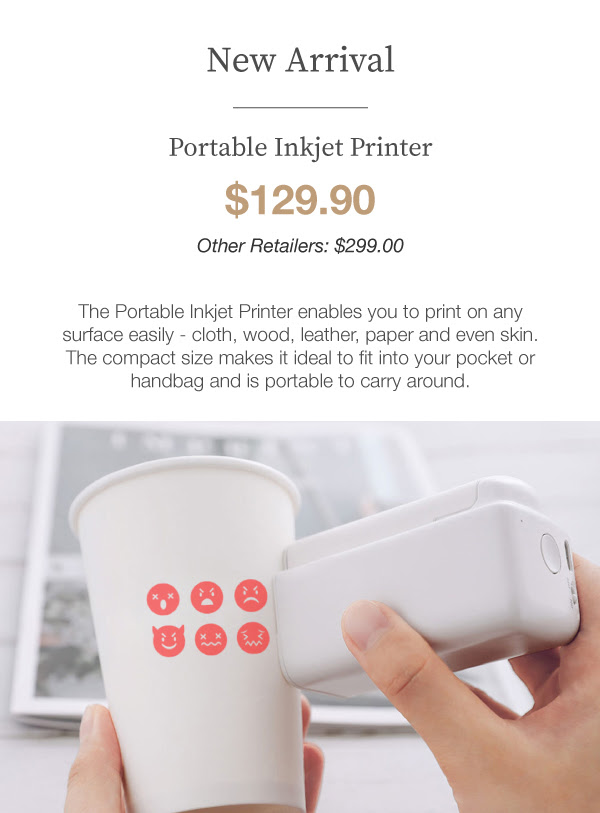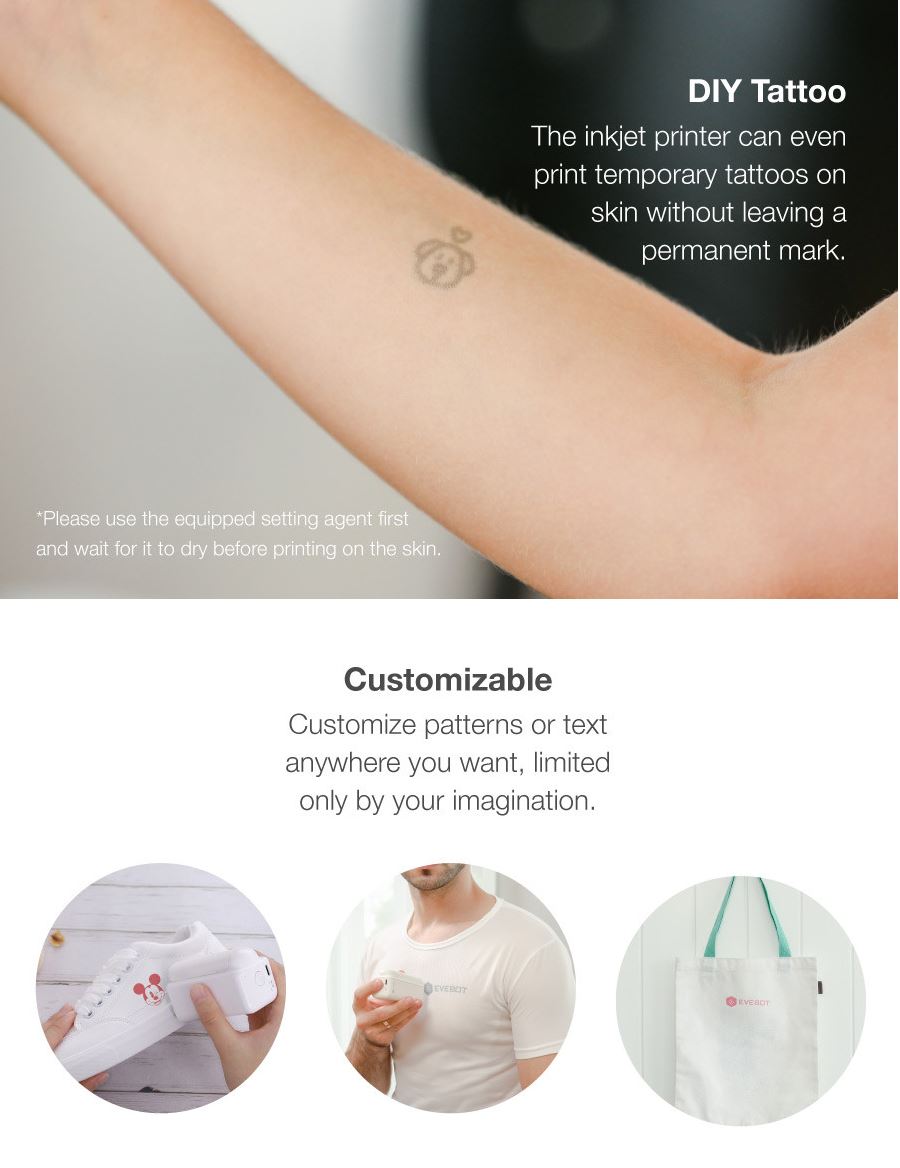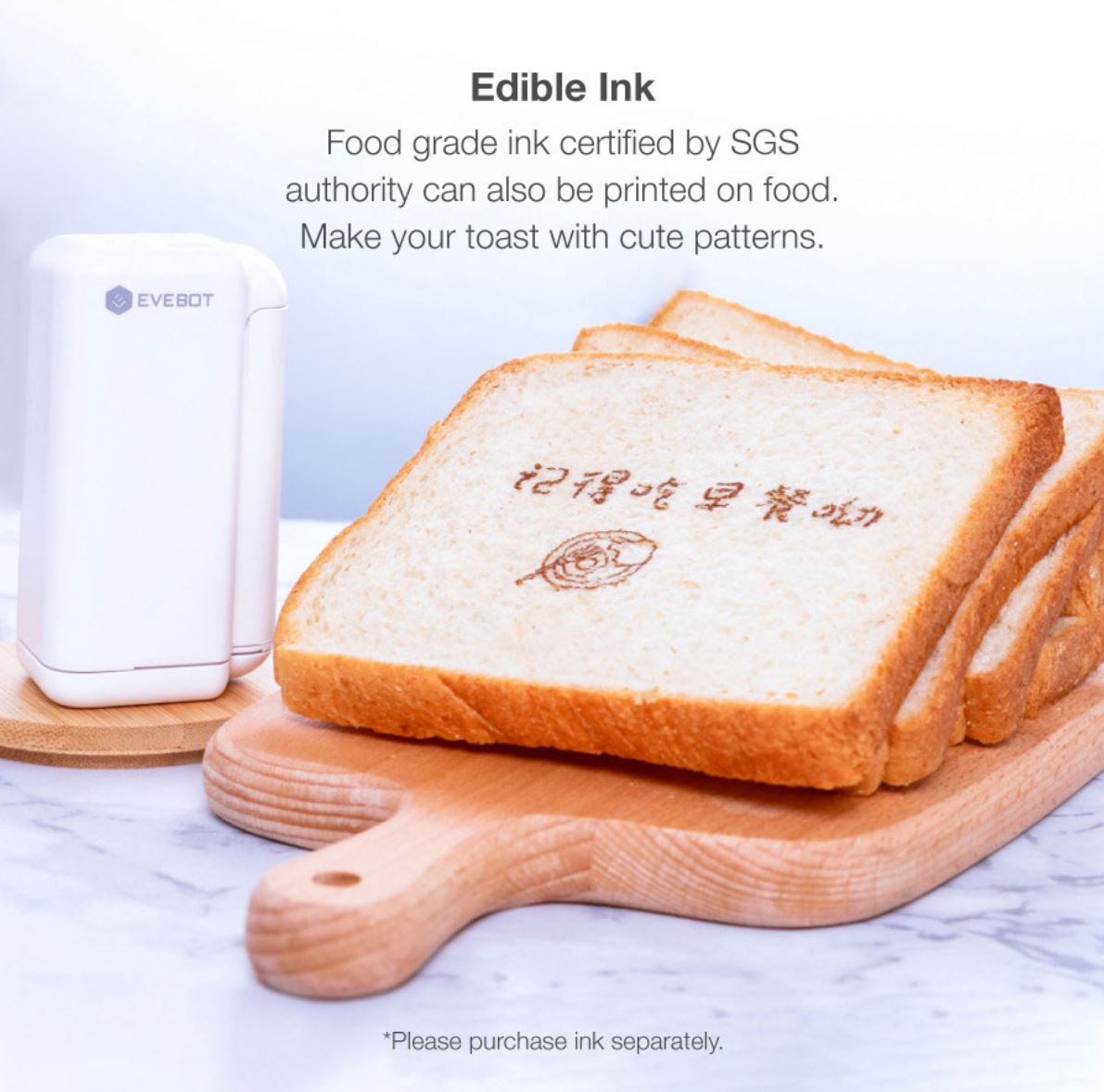 Portable Inkjet Printer from IUIGA on Vimeo.