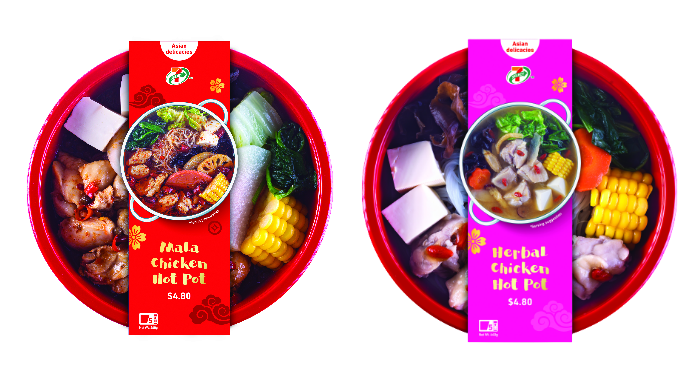 Instant Hot Pot Now Available At 7-Eleven
Want a fuss-free hot pot meal? Try out the new ready-to-eat Personal Hot Pots at 7-Eleven.
Yes, you read that right. 7-Eleven Singapore has launched a range of convenient hot pot meals that you can enjoy on the go. Choose from your favourite Mala Chicken Hot Pot, Tomato Seafood or the Herbal Chicken Hot Pot.
You can heat up the hot pot for two and a half minutes at their in-store microwave, and it is ready to serve!
From now till 16 February, they will be on sale at $4.50 each. (U.P. $4.80)
Mala Chicken Hot Pot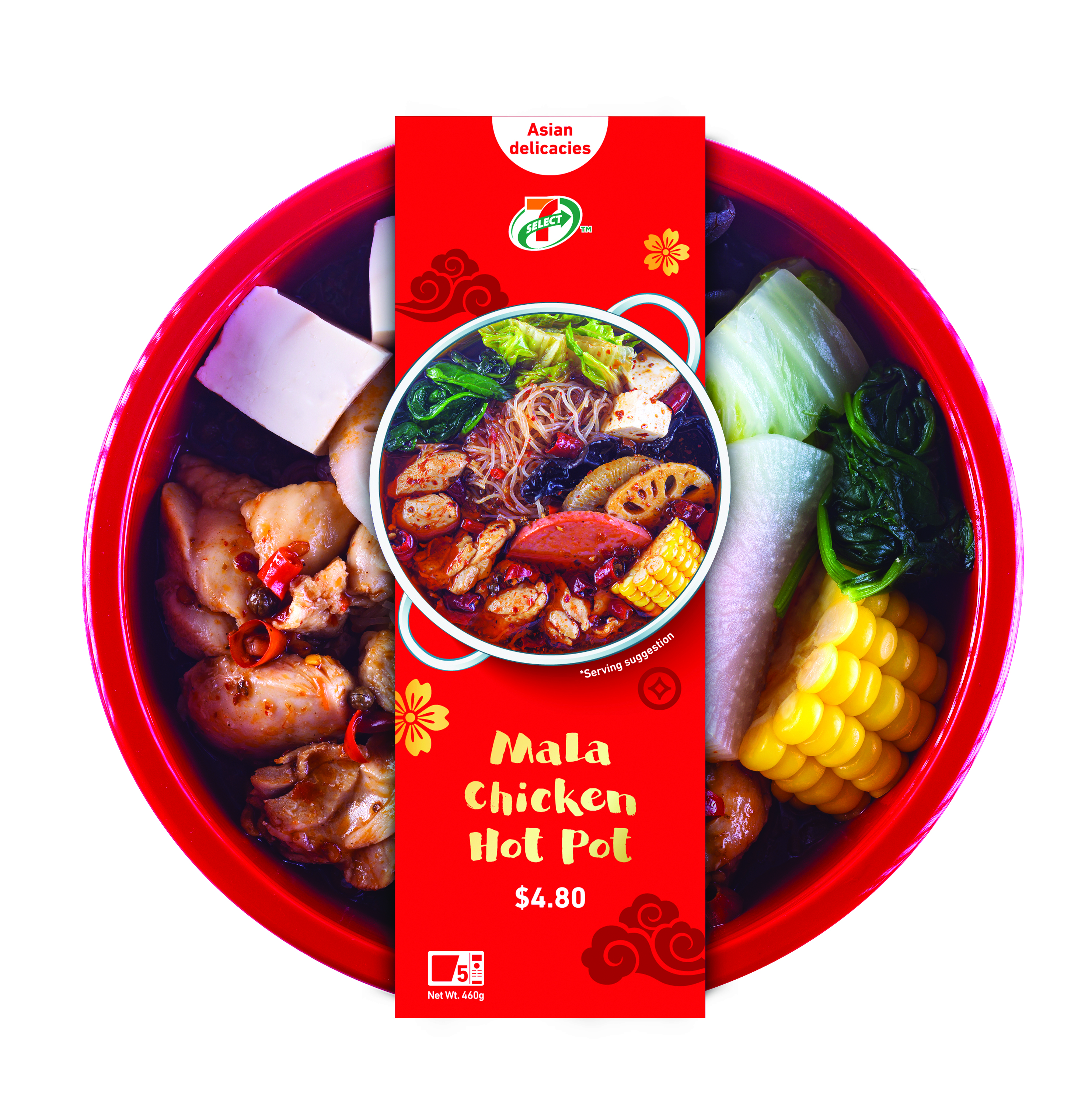 If you're a spice lover, then the Mala Chicken Hot Pot is for you. Featuring a special mala soup base made with a unique blend of nine different spices, this lip-tingling combo of flavours includes juicy pieces of spicy chicken, luncheon meat, corn on the cob, spinach, black fungus, lotus root, soft tofu, long cabbage and vermicelli.
Tomato Seafood Hot Pot
The tomato soup base is another firm favourite for many. The Tomato Seafood Hot Pot includes a refreshing tomato soup base with a variety of seafood and veggies such as succulent prawns, crab sticks, clams, lotus root, enoki mushrooms, fresh tomato segments, and vermicelli. A mouth-watering blend of tastes and textures!
Herbal Chicken Hot Pot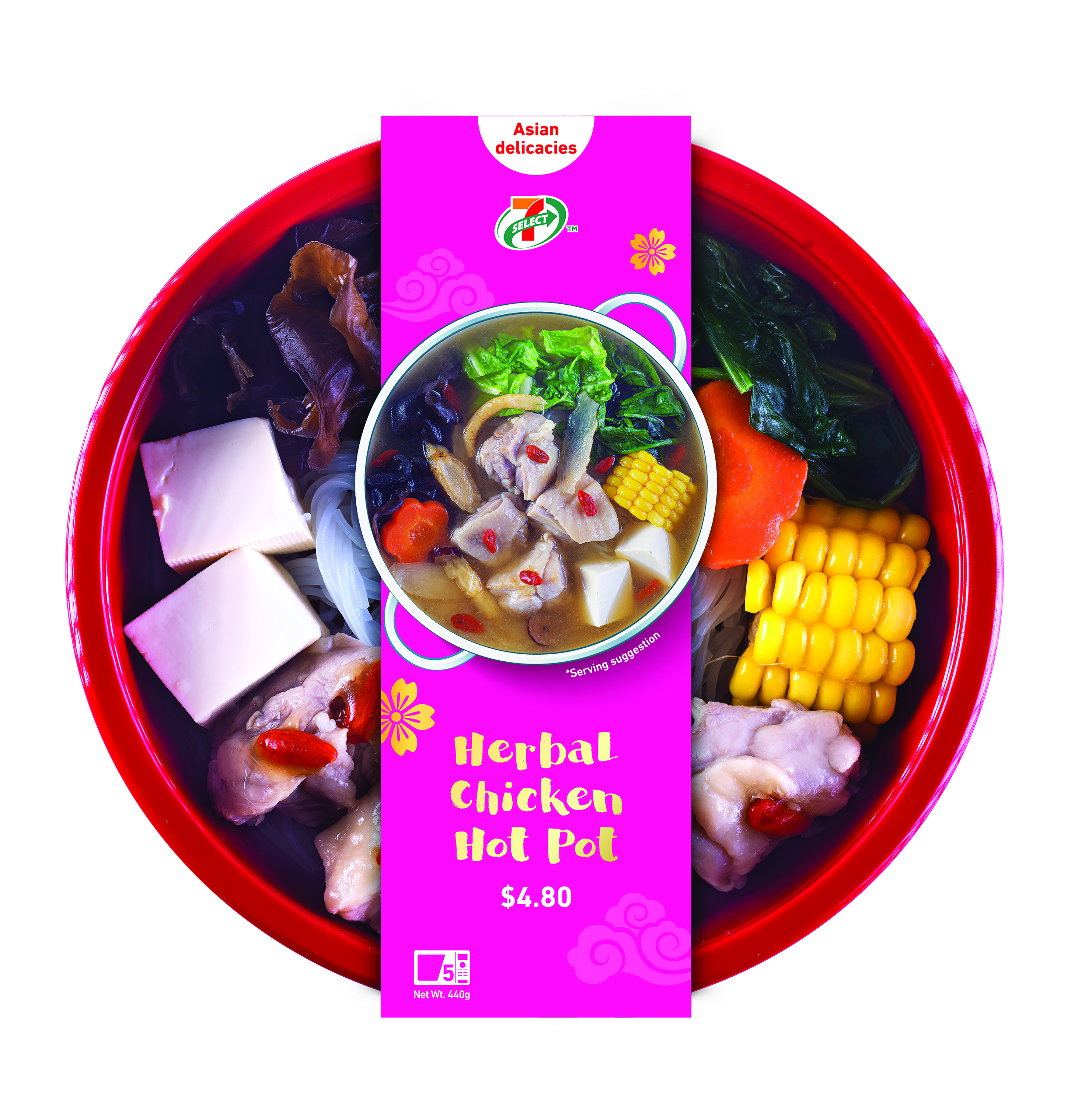 Or if you're more of a traditionalist, go for the Herbal Chicken Hot Pot. It consists of such quality ingredients as chicken thigh, spinach, black fungus, carrots, long cabbage, soft tofu, wolfberries, paired with soft vermicelli with a bite. All this comes in a tasty double-boiled chicken soup base infused with a blend of seven Chinese herbs and gently simmered for hours, giving the dish its unique aroma.