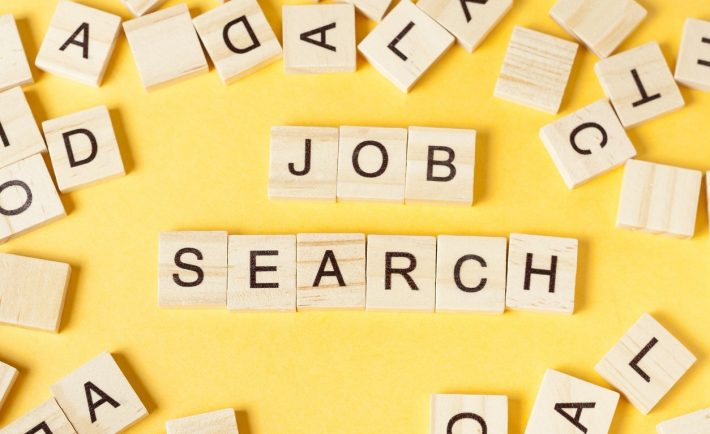 Image Credits: JustLogin
Hello peeps, hope you've had a great rest over the National Day break and back to hustle for the week. Good news if you're still searching for a job. Ezbuy, Shopback, and Etonhouse International Education Group are hiring!
Read on for more details.
#1: Ezbuy – Marketing Intern (Marketplace)
Allowance / Remuneration: 800 SGD monthly
Job Type: Entry Level / Junior Executive
Industry: Retail / eCommerce
About Ezbuy
Formerly known as 65Daigou, owned by EZbuy Holdings Limited, Ezbuy is a provider of online global shopping services. Founded in 2010 by a group of aspiring entrepreneurs, Ezbuy quickly rose to become one of the largest global shopping platforms.
According to the company, they currently provide global shopping services from China, USA, and Taiwan to more than 1,000,000 customers across Singapore, Malaysia, Australia, Indonesia, and Thailand.
Job Qualifications
Ability to speak both English and Chinese – in order to liaise with Chinese speaking associates

Good skills in using office software including excel, ppt, etc.

Having photoshop skills will be advantageous

Actively looking out for the latest trends

Have good written and speaking skills

Good understanding of beauty products

Fast and accurate

Have analytical skills

Detail-oriented

Able to adapt to different working environments
Key Responsibilities
Communicate with marketplace sellers to plan for campaigns and execute them with the guidance of the marketing team (in both English and Chinese)

Managing marketplace

Creating new ideas to promote for sellers

Managing and updating the website on latest trends

Analyzing sales, prices, and preparing recommendations

Conducting research on market competitiveness

Critical thinking and able to work independently

Assist in local marketplace operations

Maintaining onsite assets such as campaign landing pages
How to apply?
Submit your application to Hao Wen via this link.
View the job post in full here.
#2: ShopBack – Social Media Marketing (ShopBack GO) Intern
Allowance / Remuneration: 800 – 1,500 SGD monthly
Job Type: Entry Level / Junior Executive
Industry: Others / Cashback reward program
About ShopBack
ShopBack enables shoppers across the region to shop 'The Smarter Way". It is a one-stop rewards and discovery platform for users to earn cashback while delivering performance-based marketing to merchants.
First launched in Singapore in 2014, ShopBack has since expanded its reach to Malaysia, Indonesia, the Philippines, Thailand, Taiwan, Australia, and more recently, Vietnam and Korea.
In Singapore, the company has also extended its service offering with ShopBack GO, an app-based rewards platform for in-store shopping, dining, and entertainment.
ShopBack partners with over 3,000 merchants including Taobao, Expedia, Shopee, and Zalora to reward its users with cashback across a wide range of categories including general merchandise, travel bookings, fashion, health and beauty, groceries, and food delivery. To date, US$100m in cashback has been awarded to over 20 million users.
Job Qualifications
Must have a passion for social media & marketing 

Undergraduates or fresh graduates with a Bachelor's degree in marketing, communications, advertising and/or business

Excellent verbal and written communication skills 

Hardworking, dedicated, and a fast learner

Outstanding multitasking abilities, ability to manage several projects concurrently.

(Preferred) Experience with the major social media platforms including Instagram, Facebook, and TikTok/YouTube.

(Preferred) Experience with photography and image/video editing software and apps for social media

Experience in content creation is a plus
Key Responsibilities
Create and execute social branding content on ShopBack's channels, including but not limited to Instagram, Facebook community, Telegram channels, and more.

Work with creatives to design and execute social media campaigns.

Coordinate with campaign managers and key account managers to support marketing campaigns and highlight ShopBack's merchants.

Conceptualise, execute, and track the performance of social media engagements to increase followers and improve engagement rates.

Monitoring social media platforms for trending news, ideas, and feedback.

Coordinate with social media influencers and managing deliverables and timelines.
How to apply?
View the job post and submit your application here.
#3: Etonhouse International Education Group – Assistant Teacher
Allowance / Remuneration: 800 – 1,500 SGD monthly
Job Type: Entry Level / Junior Executive
Industry: Education
About Etonhouse International Education Group
They are headquartered in Singapore with 100 schools in over 11 countries. Together, these schools provide high-quality education to over 15,000 children globally. EtonHouse has been at the forefront of international education offering innovative pre-schools and K-12 schools across Asia.
In the early years, an inquiry-based "Inquire-Think-Learn" curriculum, inspired by the Reggio Emilia approach is followed. In the primary, secondary and high school, EtonHouse offers the globally recognized International Baccalaureate (IB) Programme and IGCSE qualifications.
There are nine IB schools in the EtonHouse family.
Job Qualifications
Possess a Diploma in Early Childhood Care and Education – Teaching (Mandarin), Diploma in Education or its equivalent.

Candidates who hold a Certificate in Early Childhood Care and Education – Teaching (Mandarin) or its equivalent with at least 2 years of relevant teaching experience are welcome to apply.

Good communication and interpersonal skills

Able to work well independently as well as within a team
Key Responsibilities
Work alongside the English/Mandarin Teacher, provide appropriate learning experiences for children within an inquiry, play-based context

Assist the English/Mandarin Teacher in documenting the children's learning through contributions via newsletters, portfolios etc.

Create a warm and nurturing environment for children

Build and maintain close partnerships with parents
How to apply?
View the job post and submit your application here.
Good luck with the application! If you don't need this at the moment, share it with someone who would appreciate these job openings.