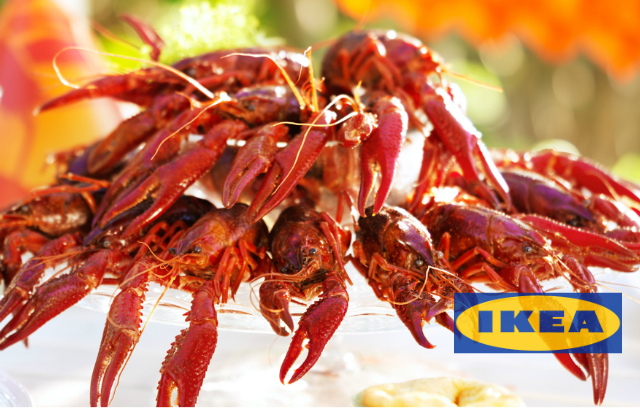 IKEA's Crayfish Party is back.
Celebrate the Swedish's tradition and feast on all the crayfish you like at the annual IKEA Crayfish Buffet on Friday, 14 August 2015.
Tickets are available for sale at the IKEA Restaurant from 25 July 2015 onwards. Limited seats are available.
IKEA Family members will receive a $10 IKEA voucher and guests will receive a $5 IKEA voucher. T&Cs apply.
Ticket prices
IKEA Family members and 3 guests – $20/each
Kids 4 – 12 years – $10
Kids under 4 years – FREE
Seating
5.30pm – 7.30pm
8pm – 10pm
(Buffet line will be closed 15 mins before the stated end time.)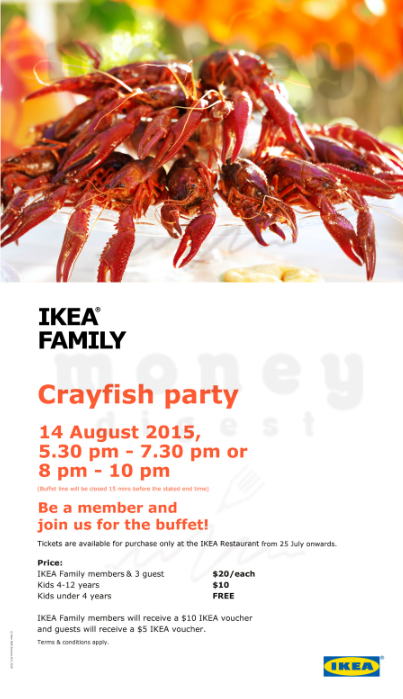 The full menu is not available yet, but you can take last year's buffet menu for reference.
IKEA's 2014 Party Buffet Menu: (click to enlarge)
Not a IKEA Family member? You can sign up for free here.
You are allowed to bring 3 guests with you to this all-you-can-eat crayfish buffet. Who will be interested? Share this news with your friends and family members to see who's up for it!