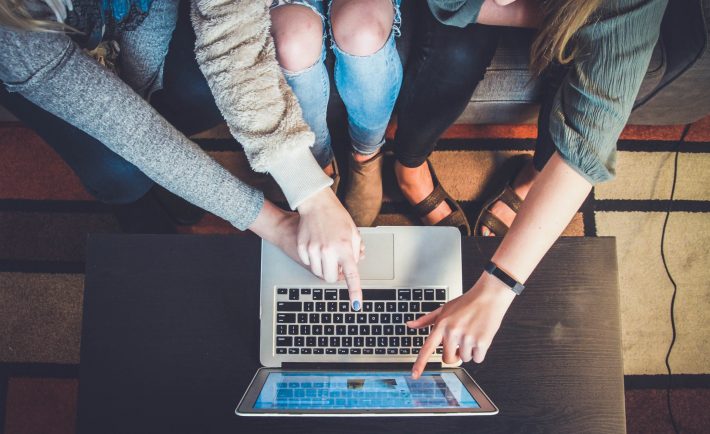 Image Credits: unsplash.com
Online retailers are becoming increasingly creative these days with their flash sales and discount vouchers.
Thus, hunting for the best price online can seem like a chore. However, if you are a savvy deal hunter, you can use these clever shopping tips to earn discounts with minimum effort!
#1: CREATE A SHOPPING LIST
Have a clear idea of what you desire before shopping online. Create a list to stay focused and to steer away from unnecessary items. By listing down your potential purchases and prioritizing your needs, you can achieve your financial goal.
Keep in mind that the cheapest option may not always be the best. You need to consider quality and sustainability. For instance, purchase a laptop because of its specifications and not its price tag. There is no harm in shopping around to get the best price!
#2: COMPARE THE PRICES
Speaking of shopping around, you can get great deals by comparing prices online. Check different websites when shopping or use price comparison websites.
There are lots of price comparison websites, which consist of search functions to help you quickly uncover the lowest price. A website you can visit is iprice.sg.
#3: FOLLOW YOUR FAVORITE BRANDS
Similar to reading newsletters, companies often use social media to provide exclusive promotions and deals to their followers. You will be the first to hear about these deals, which is a key factor when deals are available in limited quantities.
You can also join giveaways and contests when you follow your favorite brands on social media. Who knows? You might just get your favorite products for free!
#4: TIME YOUR SHOPPING ACTIVITIES
Do not check out your items on a tempting, lazy Sunday. Most stores roll out their discounts and deals on Wednesdays, Thursdays, and Fridays. Be vigilant these days.
It is a different story for airline tickets. Tickets are most expensive on Mondays and cheapest on Sundays. According to Airlines Reporting Corporation, Sundays offer the cheapest round-trip tickets.
#5: PUT A WAITING PERIOD FOR YOUR ITEMS
To increase awareness about shopping, consider putting an item in your cart and letting it stay there for a day. The waiting period will allow you to contemplate whether you want to purchase the item or not. Moreover, some brands will email you regarding your abandoned cart and provide you with better options or discount coupons.
Not all brands do this. Just be sure to enter your email address to stay updated.
#6: ESTABLISH AN ONLINE SHOPPING BUDGET
If you are building up your savings or having trouble with money now, you need to create a shopping budget. Having a plan in place will help you avoid temptations such as "buy one take one" or "free shipping with no minimum amount spent".
Remember that your budget is closely tied to your shopping list. The essential items needed to be bought online should be prioritized. Create categories for your shopping list and prioritize items that are necessary for your household goals. Then, set aside cash for your wants or nice to haves. See how things fit into your overall budget.