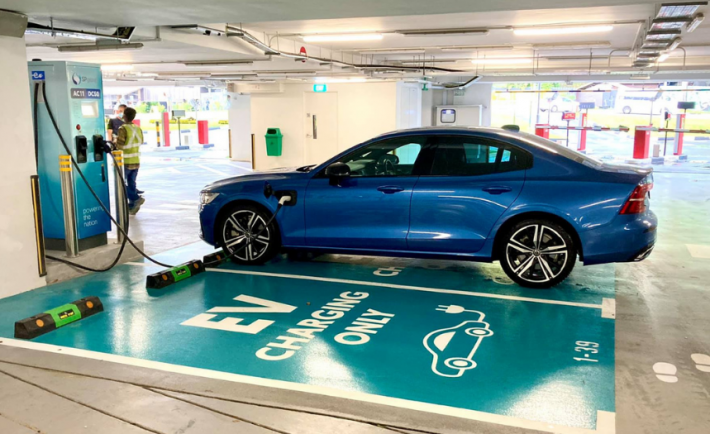 Image Credits: Jefferson Tan / FB
Apart from COVID-19 being a hot issue in Singapore and globally, electric vehicles (EVs) are also gaining much attention in 2021.
Earlier this year in February, Finance Minister Heng Swee Keat announced that there would be more incentives to encourage EVs' early adoption in his Budget speech. If you're a car owner or planning to become one, this topic should be on your radar.
Here are the answers to your FAQs on EVs answered by CNA Insider and the Electric Vehicle Association of Singapore's vice-president, Paul Welsford.
#1: Is it true that EVs are more environmentally friendly?
If we're talking about lower emissions over a lifetime, the answer is yes. Welsford added that EVs produce no roadside emissions and has less heat and sound, thus making them ideal for the environment.
#2: Can I save more money driving an EV?
You can save about 50% if you drive an EV compared to a petrol car.
To give you some numbers, the average monthly fuel costs of the Kona 1.6 Turbo, with a fuel efficiency of 100 km per 6.7 litres, is about S$250. Compared to Kona Electric, with 100 km per 15 kilowatt-hours efficiency, the cost amounts to only roughly S$120.
#3: What if my battery runs flat on the road?
Then be sure not to let it run flat!
As with a fuel car, there will be an indication of your battery life so you can gauge your journeys better. But if you do ever run out of juice, you will need to engage services to provide you with a quick top-up via a mobile battery or have them tow your car to the nearest charging point.
#4: Can a single charge take me to Johor Bahru?
Yes! But even if you run out of power, be glad to know that there are fast chargers in Johor Bahru that can load you up with additional hundreds of kilometres in approximately half an hour.
More specifically for Hyundai's Kona Electric long-range version, you can even drive to Kuala Lumpur in one go. However, it is advisable that you charge at intervals and take the opportunity to get some food and rest up.
#5: Is my safety more compromised if I get into a crash?
Your safety is compromised in a car crash, no matter whether you're driving an EV or a conventional car.
But take heart in knowing that our sunny island is prepared to handle such fires. Also, EVs have advanced battery management systems to regulate power and temperatures. With every passing quarter, car-makers are working hard at making these systems even safer for you.
Need more deets? Watch the video below for a comprehensive comparison between an EV and a petrol car.