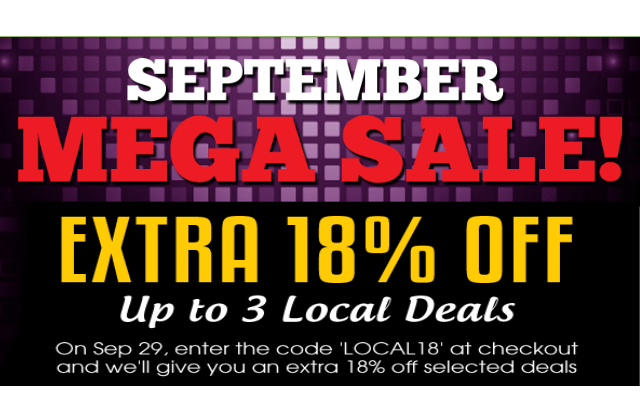 Save even more with Groupon's September Mega Sale.
Take an extra 18% off when you enter the promo code "LOCAL18" at checkout.
The promo code is valid on selected deals only and for 1 single voucher per account.
There are a few attractive deals which we have selected which may be of interest to you:
With increasing transport cost, nothing can come in as handy as a $25 credit on your first Uber Ride. Take an additional 18% off and you'll be paying just $4.10 for this deal.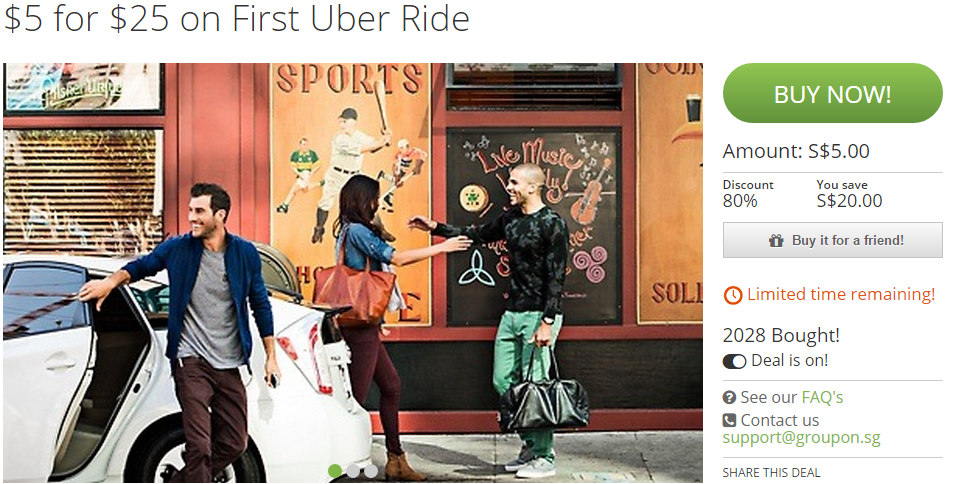 If you are looking to preserve your memories, you can consider a personalised photobook from Photobook Singapore.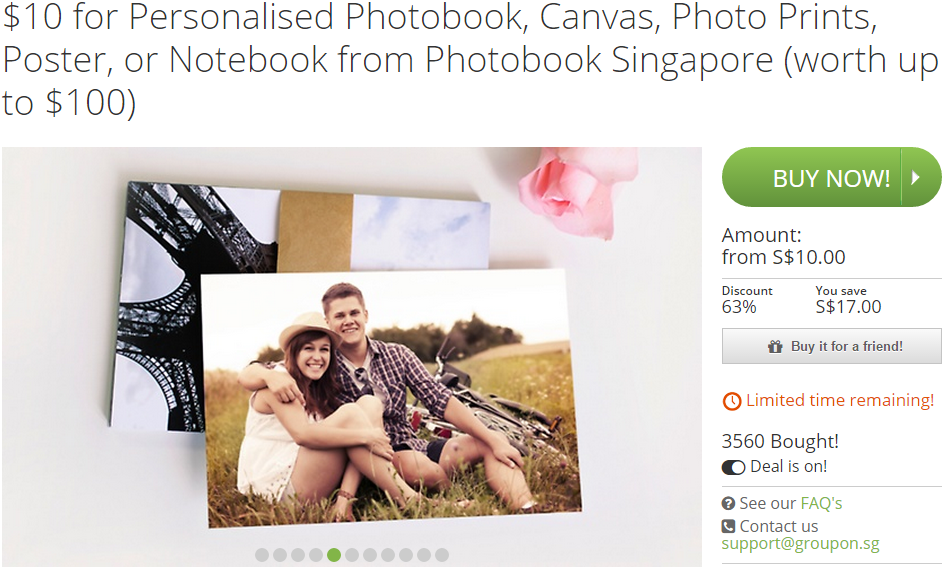 Nothing can be more satisfying than a Dim Sum Buffet at a renowned restaurant. Priced from $45.80 for 2 person, it can't get anymore affordable when you can enjoy an extra 18% off and pay just $37.56. That is less than $20 a person!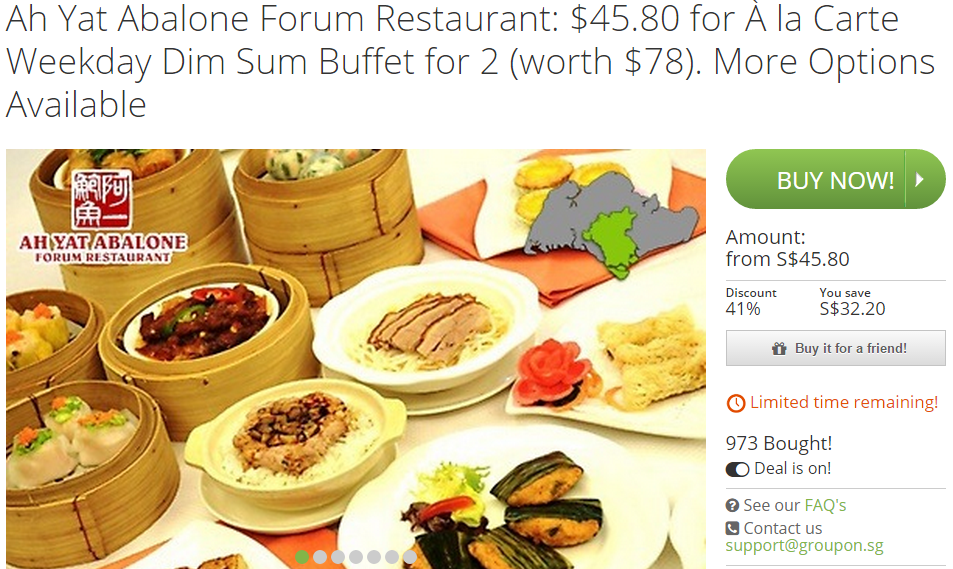 You can check out other deals on Groupon here.