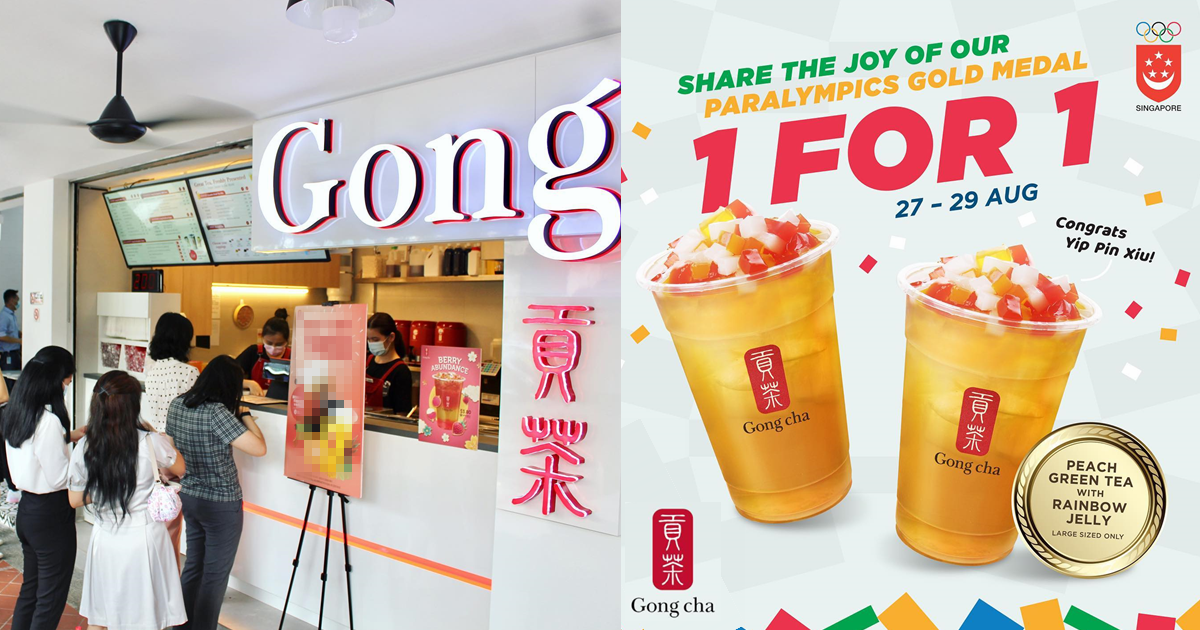 Share the joy of our paralympics gold medal
Congrats Yip Pin Xiu for doing Singapore proud again with her amazing Gold performance at this year's Paralympics!
Let's share the joy and celebrate her win with this Golden treat from Gong Cha.
Enjoy 1 for 1 Peach Green Tea with Rainbow Jelly (L) from 27-29 Aug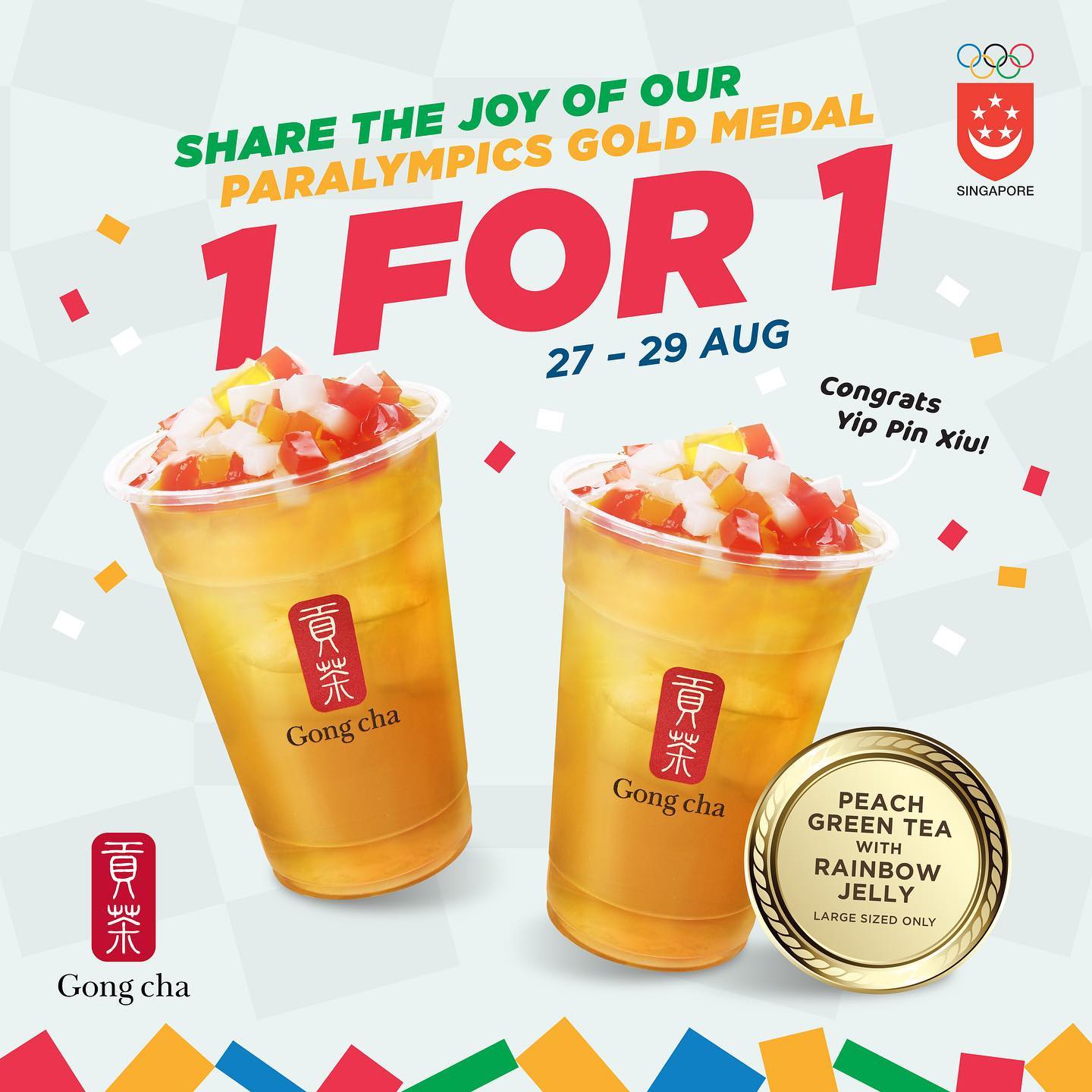 Click here to locate the nearest store.