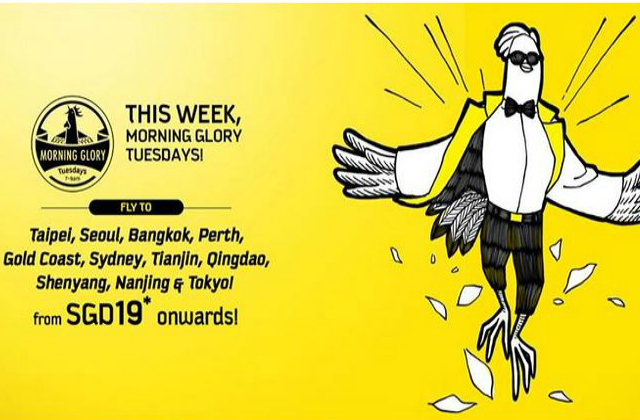 If waking up early is your daily routine, always check out Scoot's Morning Glory Sale which happens every Tuesday at 7am.
For the current promo, Scoot is having discounted airfares with fares from as low as $19*.
Fly to countries like Sydney, Gold Coast, Bangkok, Perth, Tokyo, Seoul and many more without paying the full price tag.
With Taipei and Seoul priced at an exceptionally low price of $69* (excluding airport tax and surcharges), there could be no better time to travel.
After including the airport tax and surcharges, return fares come out to be $209.16 to Taipei.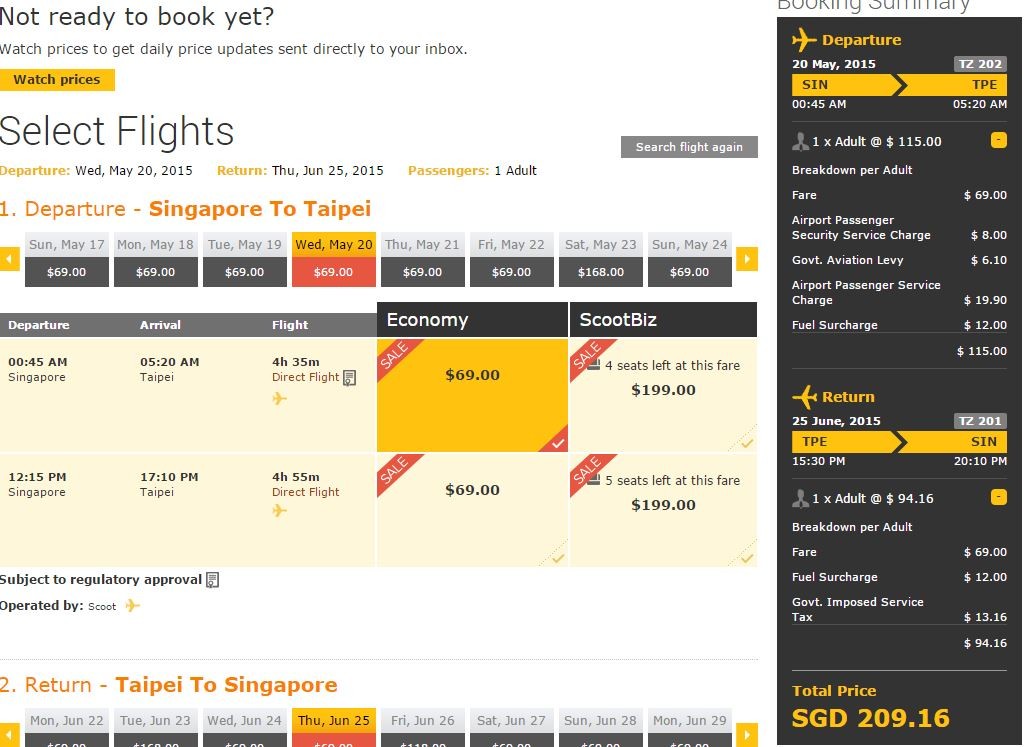 For more details and booking, http://bit.ly/1ynLW7Y
For best-priced^ hotel deals, use our hotels search engine at http://hotels.moneydigest.sg
(^Find the same hotel with the same date at a lower price and get refunded the difference within 30 days.)