We bet you've read the news on Singapore's first vaccinated travel lanes with Germany and Brunei starting from 8 September.
Without having to serve a stay-home notice for fully vaccinated travellers departing from Germany, this means that our year-end plans to restart travelling could become a reality soon.
For those planning to celebrate Christmas in the capital of Germany, let us introduce to you the top Airbnb vacation rentals under S$125 in the heart of Berlin.
*Prices reflected are accurate at the time of writing.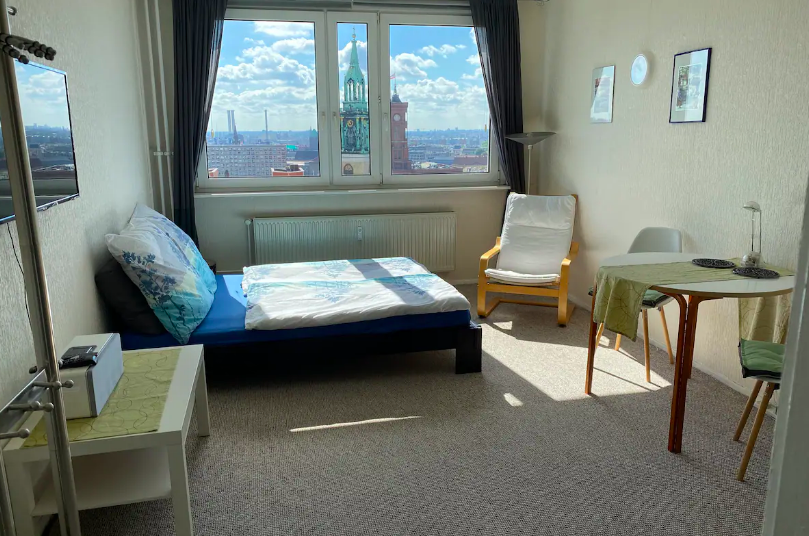 Price: S$95/night
This simple studio flat has a double bed and a bathroom with a bathtub. There is also a kitchen equipped with an oven, electric stove, and microwave for your cooking needs. We think it's great for pairs or solo travellers looking for accommodations near the public transport. You may also request an extra bed if you're travelling in a group of three. By booking a stay here, you will find yourself right next to Denkmal Rosenstraße and within walking distance to Berlin Dungeon and Illuseum Berlin.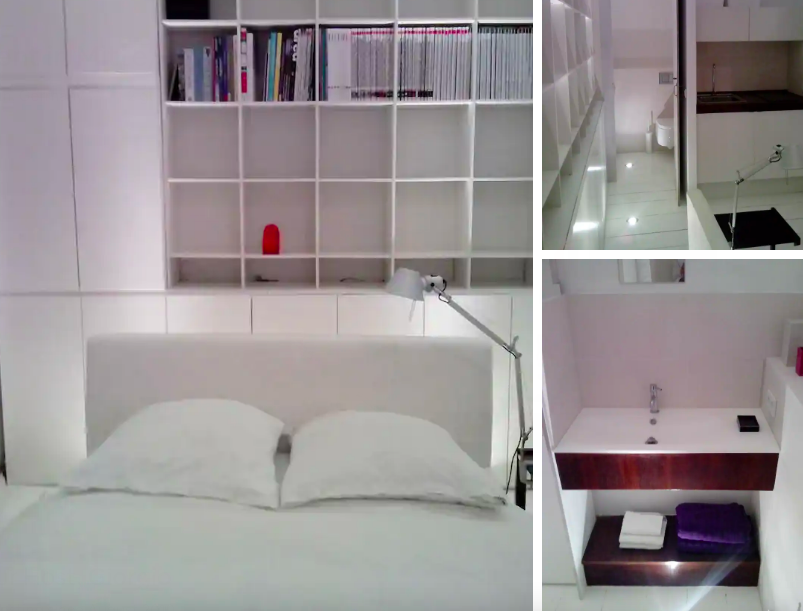 Price: S$102/night
Travellers who appreciate minimalism will adore this studio apartment with white furnishings. The kitchenette comes with a fridge and induction cooker for light cooking. There is one double bed for two guests and a bathroom with a shower. Exploring is made easy since you will be just a stone's throw away to the Museum of architectural drawing and a short walk to U Senefelderplatz transit station. The hosts live in the apartment next door, so you can get instant help if needed.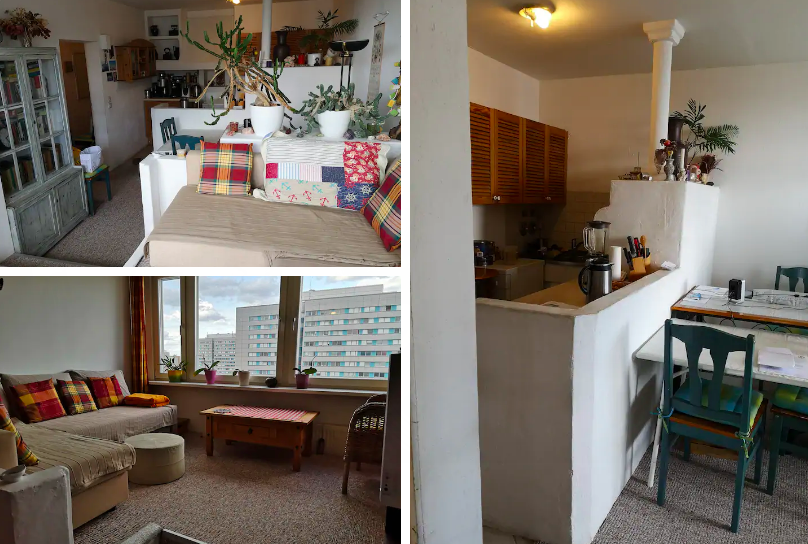 Price: S$102/night
If you're seeking a convenient place to stay, consider this cosy flat located right next to U Spittelmarkt train station and a short walk to Alnatura Super Natur Markt. The iconic Checkpoint Charlie is about a 10-minute bus or train ride away. There are two bedrooms, and the bathroom comes with a shower-tub combination. Up to three guests can sleep comfortably in this vacation rental. Recent guests have given a five-star rating on location and check-in experience, so we know you will be in good hands.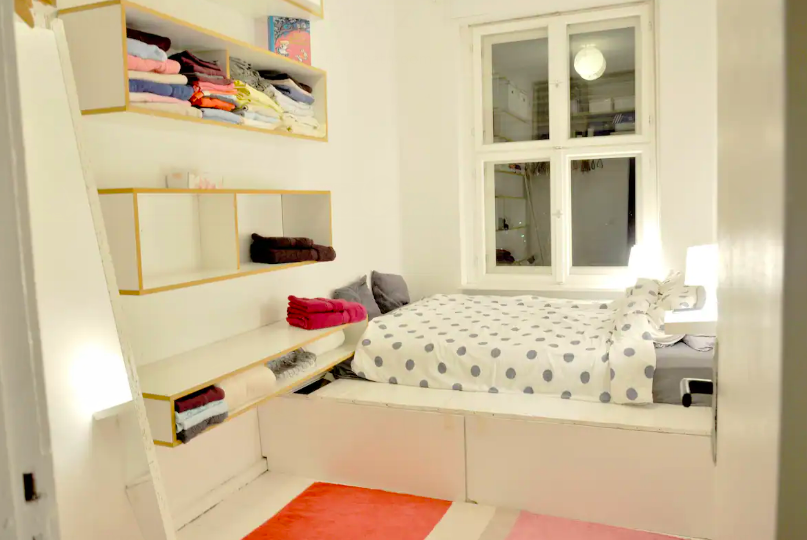 Price: S$110/night
This entire unit is situated in a lively neighbourhood close to U Rosa-Luxemburg-Platz train station. There is only one bedroom with a double bed by the window for two persons. The kitchen comes with a toaster, microwave, and a gas stove. There is a bathtub in the bathroom for you to take a warm bubble bath after a long day out exploring nearby attractions such as DDR Museum, Berlin Dungeon, and Alexanderplatz.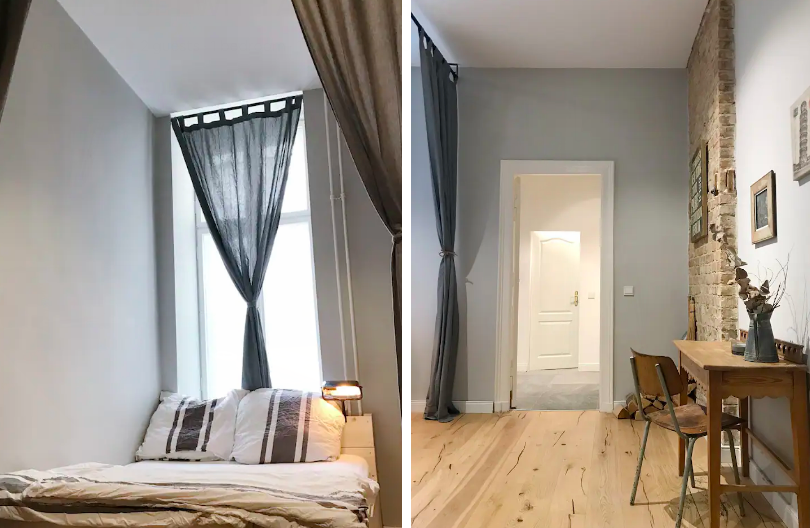 Price: S$113/night
You will find yourself in the vicinity of Winsviertel if you book a stay here. Volkspark Friedrichshain is about a 10-minute walk away. This clean and tidy studio loft comes with a double bed and a sofa with a coffee table. The bathroom has a walk-in shower area. There is also a wall-mounted television and a small desk by the wall for you to do some reading before bed or work on your laptop during the day.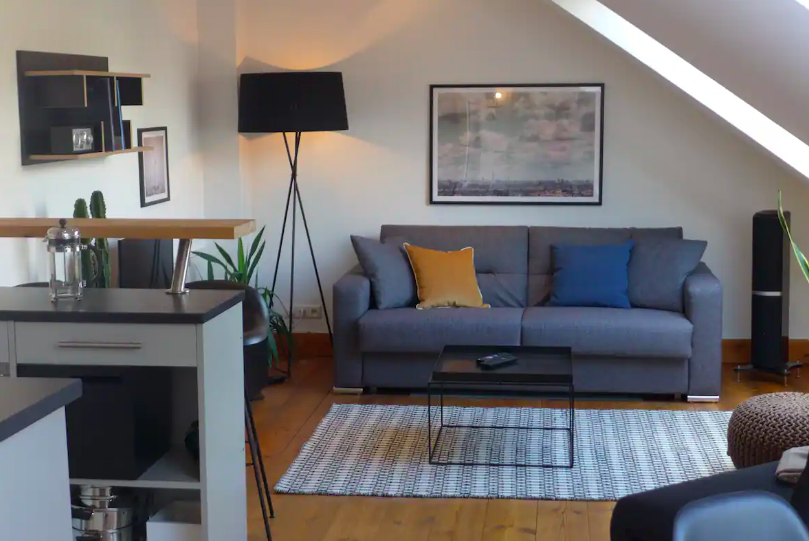 Price: S$115/night
This studio guest suite is a short walk away from Oranienburger Tor train station. You will be about 15 minutes on foot to Bode Museum, Neues Museum, and Berlin Dungeon. There is one sofa bed and a couch that can be converted to a single bed space. Hence, up to three guests can stay in this vacation rental. There is no need to worry about privacy as the accommodation has a separate entrance from the main flat. Do note that there is no air-conditioning, only a fan.
Price: S$118/night
Light sleepers will be glad to know that this spacious studio apartment along Zehdenicker Street has minimal street noise. To access the vacation rental, you will have to climb to the second floor. There is a futon double bed, a bathroom with a bathtub, and a small kitchen area. There is also a washing machine for your laundry needs, so feel free to pack light for your trip. You will find yourself in between two train stations – U Rosenthaler Platz and U Rosa-Luxemburg-Platz.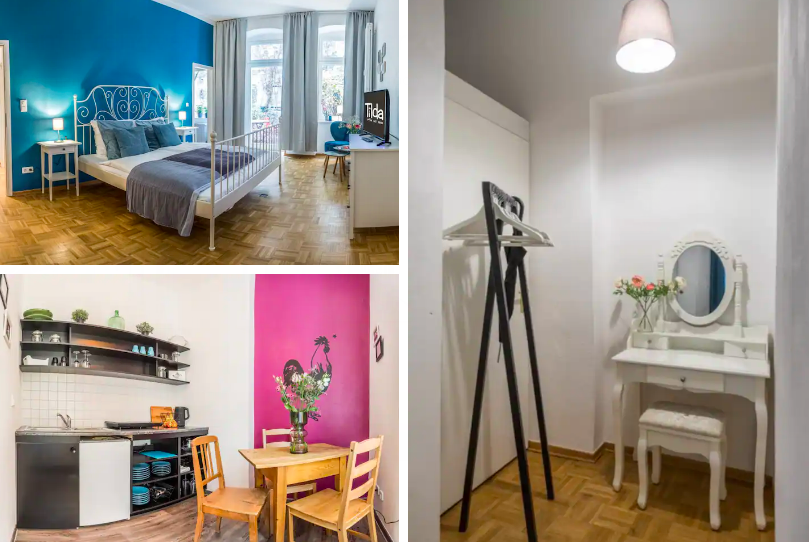 Price: S$124/night
This one-bedroom apartment is sited right in the heart of Helmholtzkiez, with a good range of cafes and restaurants in the area. Its last renovation was in November 2017, so you can expect relatively new furnishings. It's located on the ground floor and has a small garden with seatings. When the weather is nice, have your morning tea or coffee outdoors! Alexanderplatz is about a 20-minute train ride away from the property.
---
Can't wait to book your stay? Check out this step-by-step guide as you begin planning for your trip: