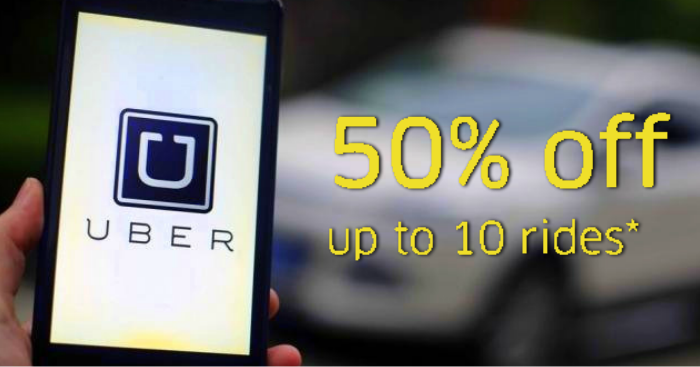 Enjoy discount on your Uber rides
From 4 – 6 Oct, enjoy 50% off ALL Uber rides (up to $5)  when you enter this promo code in your booking app.
This promo code will automatically discount your rides up to 10 times from 10am – 5pm till Friday.
Check out the announcement below: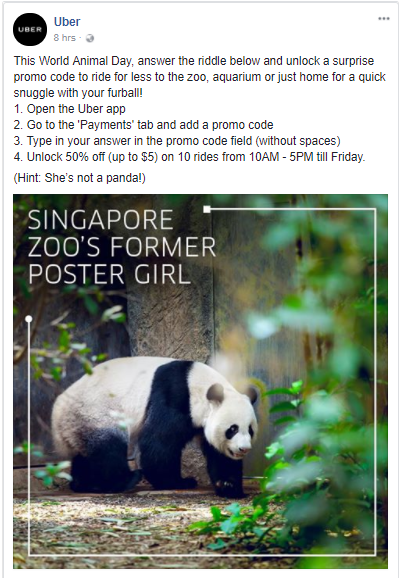 Share this promo code with someone you care and let them save on their rides!