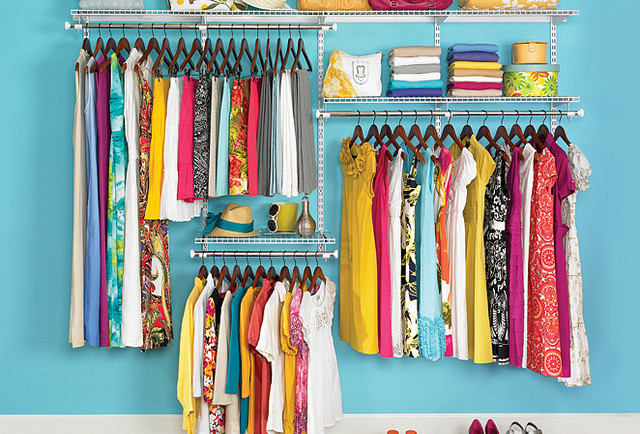 Image Credits: Rubbermaid Products via Flickr
Start your year with a clean slate by tossing out, repurposing, or donating these 5 hoarded items that are scattered all over your house…
1. OLD GREETING CARDS
One of the common things that people hoard are greeting cards because of its sentimental value. You may keep the special or handmade greeting cards given to your by your family and friends as long as they hold a significance.
But toss the cards that are for novelty, company greeting cards, or those who are given to you by people whom you barely know. It is nice to cherish these cards during the season but once the holiday is over, all these cards do is just create a stack of clutter.
2. CONTAINERS WITHOUT A LID OR VICE VERSA
When you store your leftovers, you will realize that some plastic containers do not have a lid while other lids do not have containers. Save your effort of trying to find these missing parts by tossing the extra pieces. Another thing that you can do is to use big containers as a place to store your make-up or remote control. This way, you do not have to buy a new organizer.
3. CARTON OF CORDS AND CABLES
Every house has a carton of cords filled with extra cords that are perceived to be useful in the near future. Guess what? They never are. Cords and cables get obsolete as technology advances so, toss everything to the garbage bin. Label your current cords and cables by putting placing a masking tape so that you can easily find what you are looking for.
4. OLD AND MIS-MATCHED CLOTHING
Arrange your closet and search for old t-shirts and mis-matched clothing. Toss your mis-matched socks because you do not have any use for it. While, your old t-shirts can be used as rags. But, if it is still in good condition, donate it for charity.
5. FREE MUGS, CUPS, AND WATER BOTTLES
Who can resist something that is free? You probably got one to many free company mugs or water bottle freebies from your rewards card. These things only stack up so, unless it fits your home decoration and you actually use it, sell everything online.
Go to Gumtree, eBay, and Carousell to sell your mugs, cups, and water bottles that you have not used. By doing so, you did not only save space but you also made money.