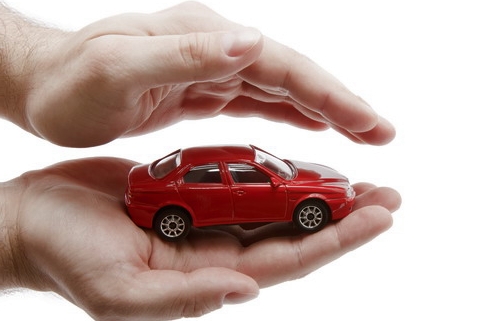 (Image credit: insurancedirectorium.com)
One of the rites of passage growing up has become the learner's permit and then the driver's license. Insurance defines as an arrangement by a company that will guarantee some type of compensation if while using a vehicle a specified loss, illness, damage or even death occurs.
An insurance company forms a pool of people who pay a premium and using the math of probability determine how likely or unlikely an individual will have an accident. It pays to shop around especially with a teenager driving.
Auto Policy Rates
Policy rates become determined by many factors. The factors list as:
Gender
Age
Location
Type of vehicle driven
Prior accidents
Number of miles driven in a year
Marital status
Credit Score
The premium rate of an individual becomes a composite of all those factors. Different companies weigh the factors differently causing variation in policy rates. Online sites make it convenient to compare prices across carriers.
Why Teens Pay More for Car Insurance?
Looking at the general factors gives a hint why teenagers pay more for a car insurance policy. The term "prior accidents" does apply to a beginning driver (16 to 18 years old). Just like the calculation of premiums comes from looking at the probability and statistics of a group of adult drivers so does teenage drivers.
According to the CDC 15-19 years, olds represent about 7 % of the population of drivers. The adolescent group accounts for 11% of the total costs of vehicular injuries. Most teenagers do not have a credit history and depend on parents and guardians credit to get an insurance policy. That in itself causes the higher rate.
It relates to age in that the government has declared that group more accident prone so the insurance companies have the right to charge a higher premium. Male teenagers as a group have more accidents than females increasing rates. Married people get cheaper premiums because data shows having a spouse somehow correlates to fewer accidents. Most teenagers remain unmarried.
General Features of an Insurance Contract
An automobile insurance policy has six different types of coverage.
Bodily Injury Liability
It covers the teenager if they injure someone else while driving and to protect assets from someone suing for money.
Personal Injury Protection as in medical payments
It pays for treatment of injuries to a driver or passengers and also covers lost wages.
Collision
It pays for damages to the teenager's car resulting from a collision.
Comprehensive
This plan covers events such as falling objects, a fire, flood, hail, wind, explosion or a collision with some type of animal.
Uninsured Motorist Coverage
If any driver hit by an uninsured driver or one without enough insurance a person gets a reimbursement.
Property Damage Liability
Pays for damage to property caused by a driver.
Knowing the statistics about teenagers and driving a guardian or parent can determine where they need to get more coverage. Since most teenagers' damage property or have an accident going for the more maximum amounts of insurance of Bodily injury liability, personal injury protection, and property damage makes sense.
Ways to Save on Insurance for Teenagers
Insurance offer discounts on teen insurance rates. Discounts remain dependent on which insurance company chose. Here are the most frequent types of discount:
Completing a course in safe driving reduces premiums.
Having a record of good citizenship and good grades.
Choose the safest vehicle you can afford.
Choose an older vehicle rather than the latest one.
Compare adding on to the parent insurance policy versus having a separate teenage insurance policy.
Check if higher deductibles are available.
See if the teenager qualifies for a sometime driver or resident student discount.
Once a teen drives keep a clean driving record
Ways to Avoid an Accident
Many studies have been done on teenage driving. A set of behaviors have been determined to cause more accidents than in other driving groups. Having other teenager passengers ups the likelihood of having an accident.
Getting distracted as in talking on the phone, eating, checking the radio or texting can lead to an accident. Teenagers due to inexperience and overreaction to a situation in a vehicle often lead to an accident. Overestimating their abilities to stop a car often causes an accident which when paired with speeding can become deadly, read this article.
Conclusion
A teenager driving in most cases becomes a step to adult independence and decision making. Most teens survive those early years of driving intact. Most teenagers have a minor collision or two which helps make the point about safe driving.
Taking a driving course drives the point home that once on the road for a time they answer to a whole community outside of parents. Taking a teenager along when talking to an insurance agent shows communities develop rules as well. Most of all enjoy the experience of a teenager driving.