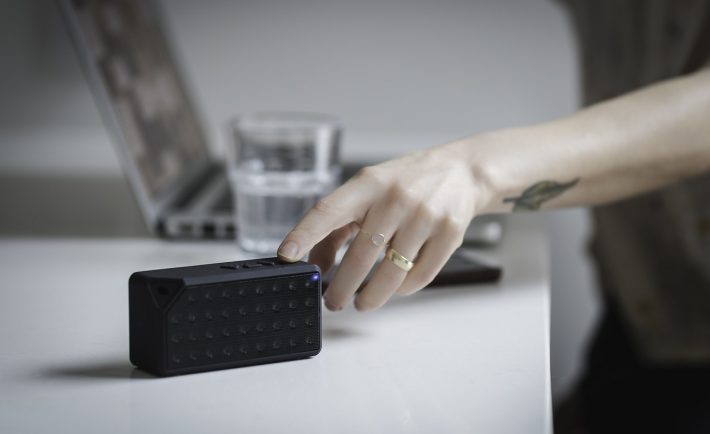 Image Credits: pixabay.com
I work in a private preschool environment where singing and dancing is my bread and butter. Carrying essential tunes was made easier by wireless Bluetooth speakers. The future is cordless, that is something I am certain about. Just take a look at the Air Pods and the smart home speakers that can help you around the house!
Some experts may perceive Bluetooth speakers as of lesser quality than its counterparts, but this list will round up the decent ones. Bring your favorite music around Singapore with portable Bluetooth speakers that will not break the bank. Continue reading to find out more!
JBL CLIP II PORTABLE BLUETOOTH SPEAKER
Price: About S$68 at Harvey Norman Singapore
JBL is a brand that needs no introduction in the speaker-making industry! It has been dominating the scene not only because of its quality, but also due to its innovation. Among its latest innovation is JBL Clip II Portable Bluetooth Speaker.
With a size encompassing your entire palm, it is a small waterproof speaker that packs a punch! It offers a crisp mid and high sounds as well as a significant bass for its size. You can expect it to last for eight hours when you play songs at 50% volume. It comes in 8 different designs too.
What's more? You do not have to worry about dropping your speaker into the pool. This waterproof Bluetooth speaker will float!
UE WONDERBOOM
Price: About S$99 at Lazada Singapore
Coming from the realm of floating waterproof Bluetooth speakers is UE WONDERBOOM. In a nutshell, it is a miniature version of the UE BOOM 2. It boasts with a good sound quality, a robust design, and a waterproof feature. The WONDERBOOM is a perfect companion for both indoor and outdoor workouts due to its small size.
If you are the type of person who hates headphones yet enjoys hearing your favorite tunes then, the WONDERBOOM is an ideal workout companion. Due to its lightweight nature, you will have no qualms to bring it outside for a quick jog.
If you are the type of person who frequents the gym, you will not be afraid to drop it in your sweaty hands. It can withstand sweat! It is easy to carry around too.
ANKER SOUNDCORE FLARE
Price: About S$99 at Lazada Singapore
As a brand, Anker has a history of making great budget wireless speakers. While some experts are not entirely impressed with the Anker SoundCore 2, the succeeding Anker Soundcore Flare seems promising. Some people have declare it as the best budget Bluetooth speaker. Why is this so?
Firstly, it has a weight of 18.7 ounces and a battery life of 12 hours. You can easily bring your speaker in the workplace or in your car.
If you stretch your money further a hundred, you will get this amazing Soundcore Flare that can compete with the sound quality of the UE WONDERBOOM speaker.
TRIBIT XSOUND GO
Price: About S$49 at Lazada Singapore
It seems too good to be true, but this forty-nine dollar speaker will impress you with its balanced sound and attractive design. Let me start with the sound quality. At high volumes, it is near distortion-free. However, it has problems with complicated tracks and highlighting the bass.
Secondly, its attractive design focuses on its portability and waterproof feature. It claims to have an IPX7 water resistant rating. You may also keep it playing at a medium volume for more than 20 hours.
If you are someone who loves hanging out at the beach or by the pool while listening to countless tunes then, you could not go wrong with the Tribit XSound Go!
With a myriad of Bluetooth speakers available in the Singaporean market, will you be able to filter out the good ones from the bad ones? Well, start with the budget Bluetooth speakers that are under S$100 and move forward from there.
Sources: 1 & 2