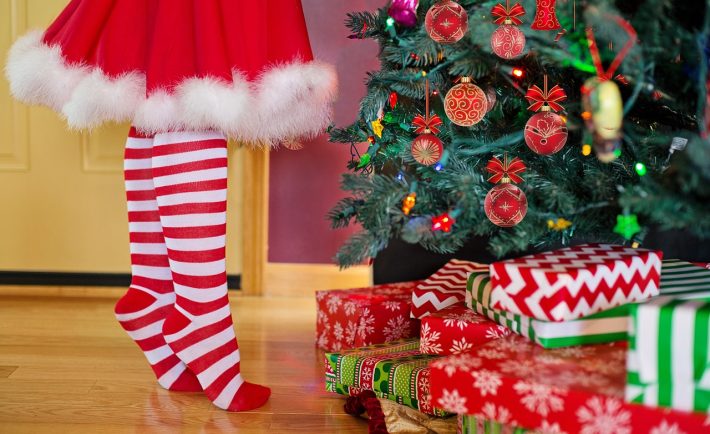 Image Credits: pixabay.com
Do you want to scale back on Christmas spending this 2022? Money might be tight this year or you just want to save more. Here is how you can enjoy the holiday season on a budget! Discover our top ways to save money with these money-saving ideas.
#1: CREATE A CHRISTMAS BUDGET
A Christmas budget will help dictate your spending habits. Start by listing your monthly income. All money your household brings in each month is income. This will include your side jobs. Then, write down your expenses.
Include all gifting expenses, saving goals, essentials, and non-essentials such as entertainment and restaurant budget. Lastly, you must subtract your expenses from your income to equal zero. Having zero as the end amount means that every dollar needs a job! There will be no room for accidental spending as every dollar will be put to effective use.
#2: SHOP EARLY
Do not wait for the best year-end promotions to start your Christmas shopping. Sales come all year long! Grab Christmas decorations on clearance in February. When you are mindful of your list throughout the year, you will be able to spread out you're spending and stress.
If you missed the chance of shopping early this year, remember that January 2023 provides another opportunity!
#3: CHOOSE TIME OVER MONEY
As the old saying goes, "It's the thought that counts." The thought of spending time together is better than any physical gift. You can save money this year by being intentional and present in whatever way you can. Value experiences over gifts and clutter.
#4: GIVE FEWER GIFTS
Cut down your gift list! Trim down the list because you are obliged to give to everyone in your social circles. You have to be strategic when it comes to choosing whom to give your presents to. You cannot just pass gifts around at a family gathering and skip some people.
#5: USE CASH
Instead of charging your Christmas gifts to a credit card, reduce your expenses by buying gift cards or by using cash. Having cash will ensure that you are mindful with your spending. Stick to your shopping list and your budget! This avoids credit card bill shock in January. You do not want to start the year by paying interest on your debts.
#6: BUY ONLINE WHEN YOU CAN
Buying online will ensure that you skip the transportation fee. You can even have the gift delivered directly to your recipient. If you are buying gifts online, look for flash sales and coupon codes. Often, you will be rewarded with a percentage off. Just make sure that you are buying from a reputable website.
#7: CRAFT HOMEMADE GIFTS
Consider making presents instead of buying them. It is best to stock up on craft items while they are on sale. If you plan to create handmade Christmas gifts, start earlier in the year. You can make gift baskets, soaps, bath salts, baking mixes, and succulents.
Let your kids join your Christmas DIY activities to ignite their creativity and awaken the spirit of Christmas!