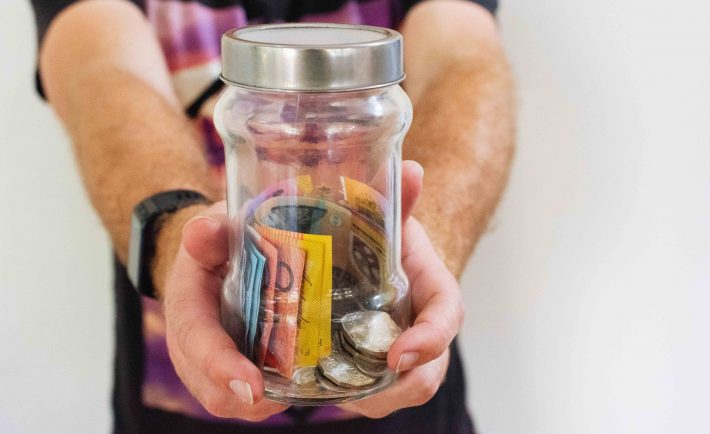 Image Credits: unsplash.com
WHAT IS AN EMERGENCY FUND?
An emergency fund consists of the money you set aside to cover large, unexpected expenses. It serves as your cushion to save you from drowning into debt  and other unfortunate events. It can be used for unforeseen medical expenses, home appliances replacement, automobile repairs, and managing unemployment.
HOW MUCH MUST I SAVE?
When you are starting to build your emergency fund, it is important to value what you have. No matter how small, every dollar counts. Focus on the habit and consistency of saving money. When your financial situation improves, you can increase your savings.
The right amount for you depends on your financial situation, but a good rule thumb is to have enough money to cover your living expenses for six months. If you lose your job during pandemic, you can use your emergency fund for necessities while you hunt for a new job. You can also use the money to supplement your small business. Start small and increase your savings as your financial situation improves.
WHY SHOULD I TRACK MY INCOME AND EXPENSES?
Tracking your income and expenses enable you to get a realistic view of your financial situation. It can pinpoint the amount that is sufficient to cover your living expenses for six months. You can track your cash flow by writing down how much money comes in every month and by writing down your fixed and variable expenses per month.
Do not forget to include recurring expenses such as your rent, utility bills, school fees, and childcare.
WHERE SHALL I PUT MY EMERGENCY FUND?
You can put your emergency fund inside a savings account with a high interest rate and an easy access system. Since an emergency can strike at any time, having quick means to access your funds is crucial. However, you must keep your emergency funds away from your primary bank account. This will help lessen the temptation of dipping into your reserves. Moreover, having a high interest savings account enables you to reap the benefits of compound interest.
HOW CAN I PLAN OUT MY EMERGENCY FUND?
Establishing financial goals and developing a plan to achieve those goals go hand-in-hand. Part of your plan may include specific and realistic targets to work toward. For instance, you may save S$50 per week to put into your emergency fund. Once you have created a robust plan, make sure you follow through.
Sticking to your plan can sometimes be the hardest part of saving for an emergency fund. A good way to stay on track is to save automatically. You may automate your savings and set up a systematic transfer from your primary savings account to your "emergency fund" savings account. Alternatively, you may keep a money jar and label it with: "for emergency use only".