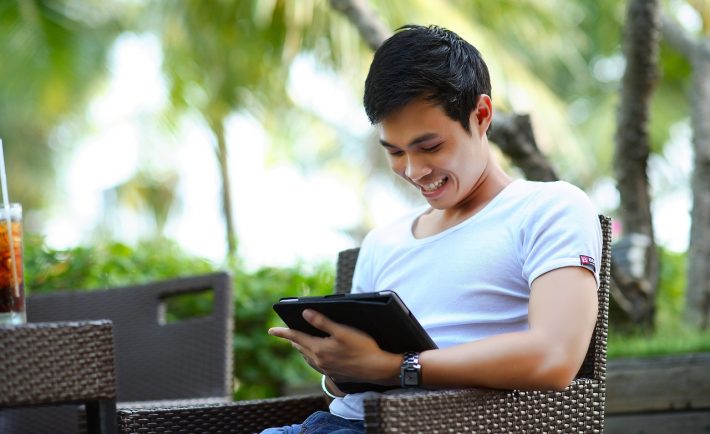 Image Credits: pixabay.com
My uncle is a proud owner of several holistic spas. Whether his branches are in need of a new machine (e.g., IPL or Laser Hair Removal Machine), he visits Alibaba first. Alibaba is a global marketplace that is relatively prompt and reliable. It is reigns supreme in the world of Chinese e-commerce. Its broad prevalence in Asia is comparable to United States' Amazon or eBay.
It comes as no surprise that its sales soared up to 55% in the last quarter due to cloud computing. As Chief Executive Daniel Zhang once said: "Our results reflect our increasing ability to monetise our 450 million mobile users through new and innovative social
commerce experiences." You can expect that this number of users will grow positively each year.
You see, cloud computing is the practice of utilizing a network of remote servers hosted on the Internet instead of using a local server. It manages, stores, and processes data in that manner. Basically, cloud computing allows the users to store and access data online without needing a computer's hard drive. It allows Alibaba to operate conveniently and swiftly.
What is interesting is the fact that the Government of Singapore purchased a total of US$1 billion (about S$1.38 billion) last June. GIC Private and Temasek Holdings each signed to US$500 million (S$692.15 million) of Alibaba shares, which were priced at US$74 (S$102.44) a piece thru subsidiaries. These shares were a part of the US$8.9 billion (S$12.32 billion) sale by Japan's SoftBank. SoftBank remains to be Alibaba's biggest shareholder. The elevated sales of Alibaba showed that the decision to acquire the shares was beneficial – at least for now.
You may think that Alibaba's local competitors called RedMart and Lazada were shaken by these news, but you are wrong! Alibaba had recently invested in these two companies due to their financial constraints.
We can only hope that these circumstances will improve Singapore's e-commerce platform in the future.