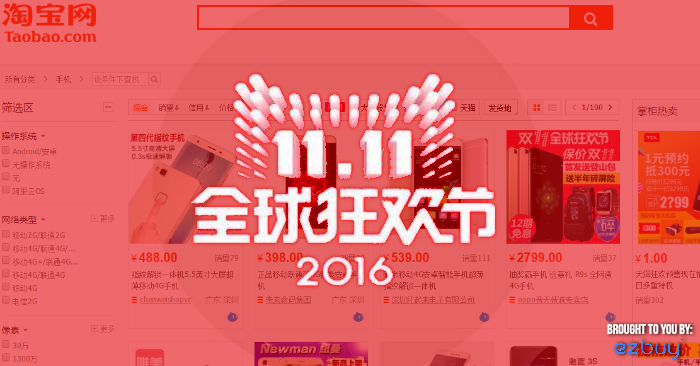 If you have been controlling your spending for the entire year, we are telling you not to for just one day.
Yes, we are encouraging you to shop as one of the world's largest online sale sets upon us on November 11.
Known as Taobao.11, the double-eleven online shopping festival exceeds sale from both Cyber Monday and Black Friday combined, in the U.S.
What's so fantastic about Taobao.11?
For those who have shopped at Taobao before, you'd have know that prices are unbelievably cheap — and now, they are going even cheaper, with discounts at up to 90% for 24 hours on 11 November. (from 00:00 to 23:59)
Well, who doesn't like to buy things when things are on sale?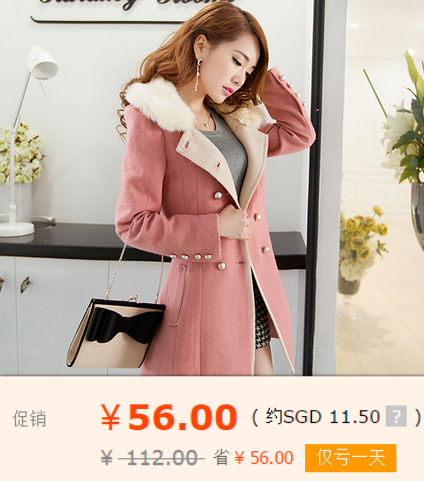 This woolen jacket from Taobao sells for CNY56 or SGD 11.50. You see it right. no typo here.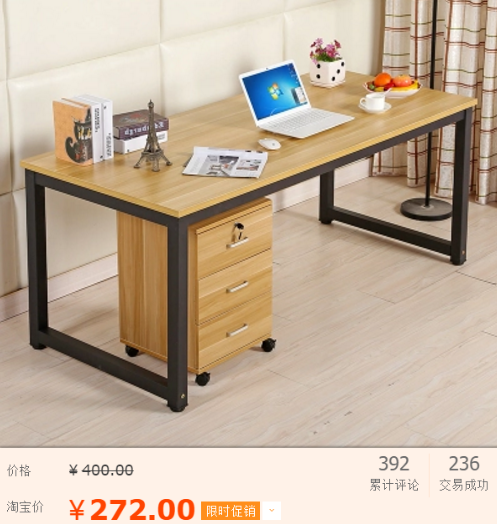 180 x 80 x 74 office table for CNY272 or or SGD55.69.
You can shop Taobao in Singapore too
Unfortunately, Taobao do not have an English version of their website so it might be difficult for those who cannot read the Chinese characters. Shipping could also be a concern if you are worrying about which freight forwarders to use and how much it costs to ship from China to Singapore.
In that case, why are we encouraging you to shop on Taobao on November 11?
If you don't already know, there is a simple way to do it that solves all these problems.
ezbuy, one of Singapore's first and largest overseas shopping platform, provides buying and shipping service from many of China and U.S shopping websites. It is so convenient that you can buy directly from their site without worrying about translating the language.
You can also enjoy exclusive shipping rates, repacking and consolidation services.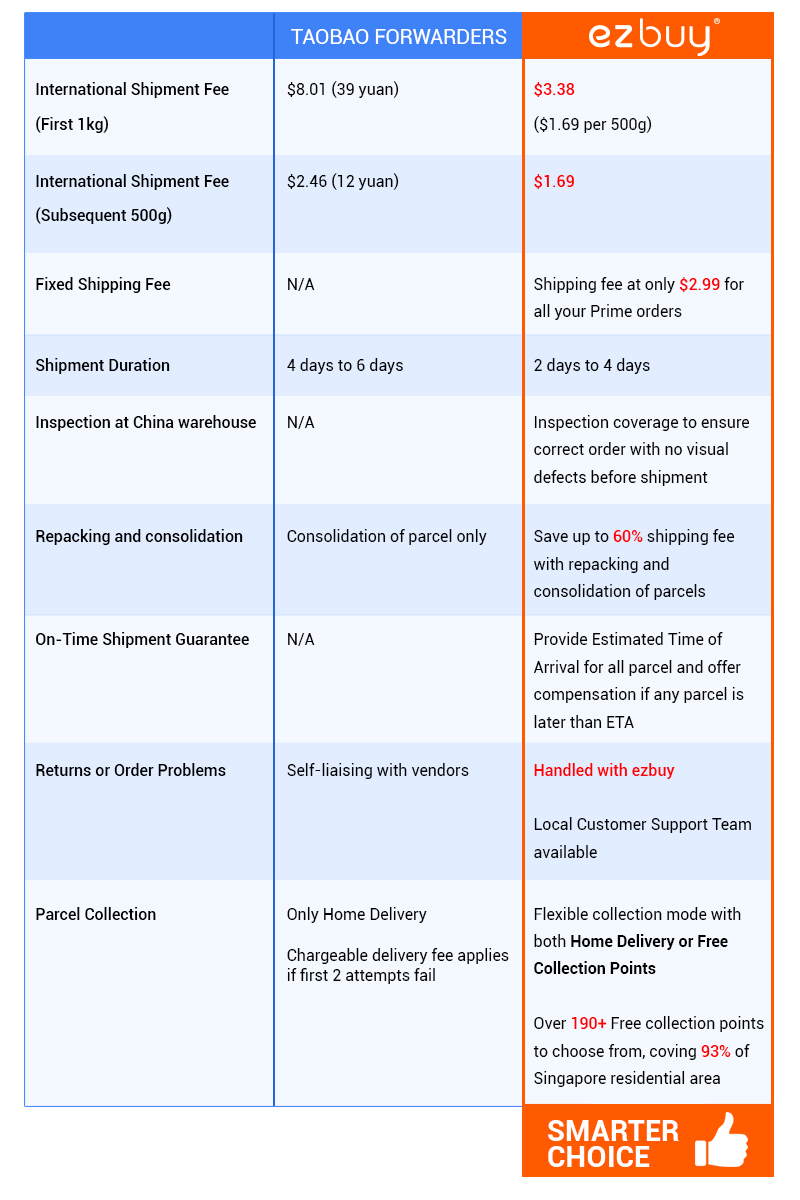 Will ezbuy be running in tandem with Taobao.11?
The good news is you can do your shopping directly with them on Nov 11. You can either:

Look out for tons of giveaways and discounts including their all-time favourite unlimited shipping with Prime.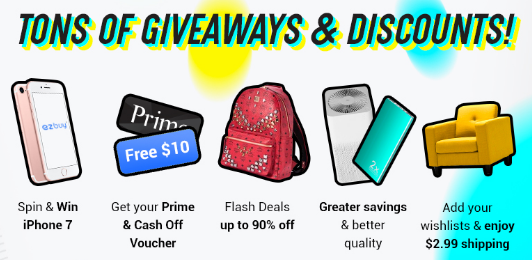 1. Free Agent Fee + Free 1st 1KG shipping + 20% Shipping discount and Free 20 Prime Wishlist
On other days, ezbuy charges an agent fee of between 4% to 8%. However, on 11 Nov, customers can enjoy free agent fee + first 1 kg shipping + 20% shipping discount.
You can also add 20 non-Prime items into their Prime Wishlist. Imagine shipping a truckload of furniture for $2.99 or even free if you use the eCoins to exchange the Prime voucher? (refer to 2.)
2. FREE Prime and Cash Off Vouchers

Prime lets you ship unlimited items regardless of weight for just $2.99. But now, you can enjoy free Prime when you use the eCoins to exchange for a one-time use Prime voucher. There are also $6 and $13 cash vouchers. Simply log on to their site here and check-in daily to earn free eCoins!
3. Spin & Win iPhone 7

From 4 – 11 Nov, spin the Jackpot Machine daily and win attractive prizes from cash vouchers to eCoins and iPhone 7.
4. Flash Deals 

Every from 12am, 10am and 5pm, there will be flash sale running on ezbuy. Snag the best deal at up to 90% off!
* New to ezbuy? Sign up here now and get a free S$10 shopping voucher!