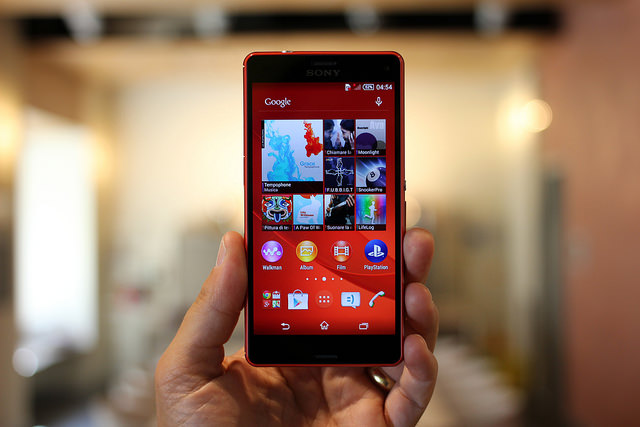 Image Credits: Maurizio Pesce via Flickr
Did you know that in 2011, CNN dubbed Singapore as the "2nd Coolest Nation in the World" because of its technology savvy nature? Most of the nation's population is computer literate that even children aged 4 are encourage to use laptops in some learning centers. This is why it comes as no surprise that there are a lot of Apps out there that are making living in Singapore easier. Here are some of the good yet free apps available on the market now…
1. WHERETOGO.SG
Available on ITunes and Google Play
Do you find yourself lost in this fine city and short of cash? Fret not. WhereTo.sg App has a complete range of information on ATMs, AXM machines, bus stops, food centers, wet markets, supermarkets, dialysis centers, S'pore Pools outlets and so much more. This App will show you the location of the place, the estimated time, the exact distance, and the establishment's operating hours.
2. MOH IHEALTH SG
Available on ITunes and Google Play
Wishing you can easily search for Singapore's healthcare establishments and healthcare professionals? Wish granted! Lucky for you, Singapore Ministry of Health has compiled a list of clinics locations and its telephone numbers. An interesting feature is that you can view the live feed of the queue in the reception area.
3. SINGAPORE TRANSIT
Available on ITunes
There is a more convenient way to travel. Singapore Transit App has the SMRT rail map, taxi numbers, and bus schedules – all in one handy App.
4. ICHANGI
Available on ITunes, Google Play, and BlackBerry Webstore
Are you traveling through Changi Airport soon or maybe just picking up some of your loved ones? Then feel at ease with the IChangi App. This free app gives you real-time flight arrival and departure information so you would not miss a flight. Its push notifications feature will allow you to receive updates automatically. Information about latest promotions, shopping, dining, and terminal services are also available.
5. THE STRAIT TIMES SOSHIOK
Available on ITunes and Google Play
Shiok, in Singlish, is an expression of excellence or satisfaction. What better way to reach satisfaction than indulging in delectable dishes? The Strait Times SoShiok App is packed with reviews from Strait Times' food critics. It has restaurant listings that are organized per dish or cuisine. The best thing about this App is its rewards system. Users can win monthly prizes or redeem goodies from their store.
6. HUNGRYGOWHERE
Available on ITunes and Google Play
HungryGoWhere App allows its users to search for island-wide or nearby by dining places arranged per cuisine, price, and distance. You can also post reviews or read articles to check the latest food trends such as the "Top 10 Japanese Restaurant".
 7. HOSAY!
Available on ITunes
Master the language of Singlish with this cool and free App. It comes with 80 unique Singaporean expressions and their meanings. Learn how to pronounce phrases such as "wah lau" or "jialat". A review by Kitty966 even added that this really funny App has accurate pronunciations.
Complete with insults, kopitiam, gambling, and character lingo – this App will surely brush up your Singlish skills while tickling your funny bone.