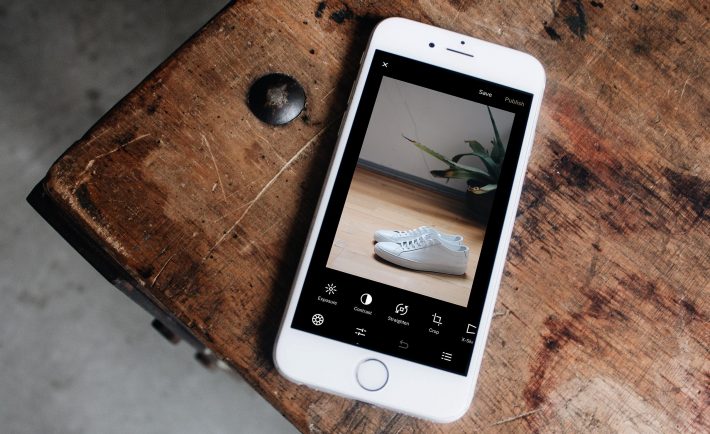 Image Credits: unsplash.con
As health scare infiltrates the Red Dot and its neighboring countries, navigating through the world is different these days. While most Singaporeans defend themselves with constant sanitation and proper hygiene, many have been practicing social distancing. Many people are isolating themselves in their own homes once their schooling or their work is done.
To occupy one's time, you may turn on your social media apps. Sharing your own thoughts and photographs in social media is a common pastime to many. Before you scavenge through gallery to post your previous travel pictures, consider these free photography apps to perfect your pixels!
FOR VINTAGE CAMERA LOVERS
NOMO is arguably my favorite photography app right now. Its concept is to store some of the best vintage cameras in the olden years. Recall the times when you have to hold up the negatives up in the light to scan each frame one by one!
While some of the cameras here are tagged with a fee, you will not be disappointed with the ones you are left with. My NOMO app has five free vintage cameras that vary from a cinematic black-and-white camera to a disposable Fujicolor camera. It mimics some of the most iconic cameras with its filters. See for yourself!
It is free on Apple and Google Play.
FOR EDITING PROFESSIONALS
VSCO is not only part of the Millennial pop-culture, but also a household name for photography enthusiasts. Its slogan is "for creators by creators" after all! The VSCO's community members can use a single app to creatively edit their photos using preset filters or editing tools. There are a lot of free VSCO presets that can help you save money and streamline your workflow.
Simply import your raw image from the gallery and edit it with 10 free VSCO presets or various editing tools such as grain, fade, contrast, and saturation. Play around with perspectives using crop and skew. Lastly, you can save your favorite edits with "recipes".
It is free on Apple and Google Play.
FOR SELFIE ENTHUSIASTS
For people who love taking the perfect selfie or groupfie, you may want to download Polarr. Polarr lets novices and pros to enhance their photographs using face-editing tools and a vast suite of touch-ups.
Photography newbies will appreciate the auto-enhance tools and sophisticated filters available on the app. While, professional photographers may take delight on layer support and curve tools.
It is free on Apple and Google Play.
FOR COLLAGE ADDICTS
I, for one, am using collage apps on a daily basis. To make your life easier, you may download the Moldiv app. It is a photo editor that can turn your set of photos into magazine pages. Let the magic happen by browsing through their collection of templates.
What's more? You can edit your selfie through Moldiv's beauty camera touches like smooth skin or enlarge eyes. Then, there is a plethora of filters that you can experiment with.
It is free on Apple and Google Play.