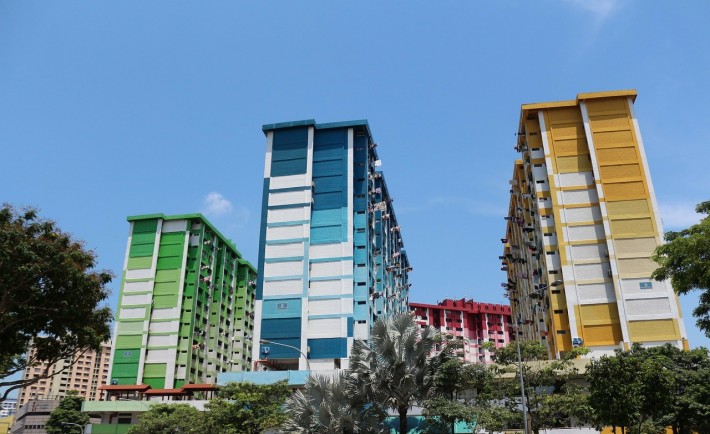 Image Credits: pixabay.com (CC0 Public Domain)
1. THE SIZE
When purchasing a flat, put the foreseen future to the equation. For instance, you must consider a bigger flat if you are moving in with your parents or planning to have kids soon. Planning in advance will help ease your stress and avoid the hassle of acquiring another home.
2. THE LOANS
Be open and honest with your credit score as your chances of getting a loan is affected by it. Consider how you can budget your income in order to support your family and pay fully for your loan through the years.
3. THE NEIGHBORHOOD
Your new HDB flat comes with a different environment – study it. You do not deserve to live next to a neighbor who throws parties every night or one who is constantly bothered by loan sharks. You deserve to live in a place where you can come home safely. As much as you can, talk to your potential neighbors and follow your guts about the place.
4. THE INSPECTION
Although you are purchasing a new flat, it does not hurt to have someone inspect it. This is not only to ensure the true value of the home but also to ensure that everything is working perfectly. This helps you save money for unwanted repairs. Look no further for an inspector as HDB provides this service for a price.
5. THE PRIORITIES
As a client, you must determine what you really want in a pad. Are the available facilities and specifications in lined with your priorities and wants? If not, are you ready to compromise? It is difficult to get everything you desire in a flat but your necessities should be on the top priority.
6. THE PRICE
Good news: HDB flats had become more affordable since 2013! According to the Housing & Development Board, the proportion of a household's monthly income used to repay the loan installment decreased from 24% in 2013 to 19% in 2015. In fact, 8 out of 10 first-time buyers of new flats in non-mature estates were able to fully repay their monthly mortgage installments using only their CPF savings over the past 3 years. In the end of the house hunting, it truly comes down to the price.
It is best to compare the prices of the flats in the area before making a decision. This price must include other factors such as facilities in the building, quality of construction, specifications of the flat, and more. You must understand that the cheapest flat may not necessarily be the most economical option.