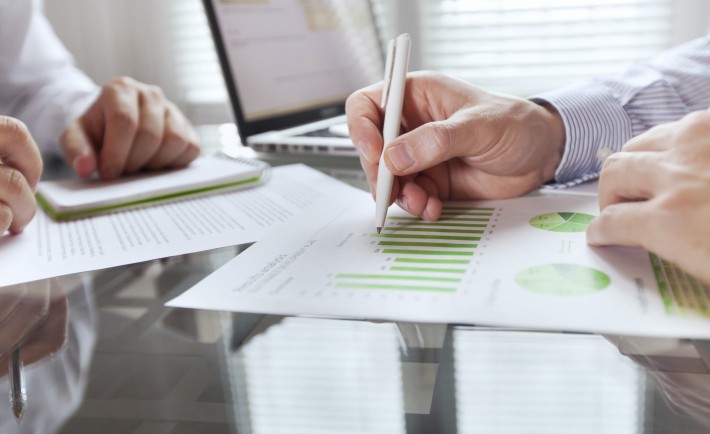 business monitoring, close up of hands of businessman
As the head of a family or household you'll understand just how important your finances are. The money you have is what keeps your home – and indeed your personal lives – in order, and without properly managing this you run the risk of getting into monetary troubles.
Knowing exactly what to look out for and how to effectively manage money is quite a challenge – especially if you lack experience in handing your finances. There are a variety of different aspects to consider such as where you should invest your money, how to ensure you have enough money and what's the best course of action for your financial future – certainly a headache for many of us.
Luckily though, there are alternatives and also ways you can ensure you have a solid family wealth structure. In this post then, you'll find a number of different examples of financial concerns and expenses and why you need to manage these. Then we'll discuss what you can do to prevent any problems and offer some useful tips for making the right choices with your money.
Family Expenses
In our day to day lives, we have plenty of different things we need to spend money on each month in order to maintain a decent standard of living. Naturally, this is increased depending on if you have more than one child, and ultimately without keeping these in check you may run into debts. Here is a breakdown of some the main expenses you're likely to encounter:
Rent or Mortgage Payments – regardless of whether or not you own or rent a property, the chances are you'll have some form of payment to make each month. These are often a significant part of your monthly costs.
Food bills – the food you eat is another necessity which can again become more and more expensive over the years with a growing family.
Utilities – the bills you have to pay can be spread in different payment plans, but the reality is that every day you'll be adding to your expenses with your use of gas, electricity and water.
Taxes – you'll also have to pay taxes which more often than not will be taken from your monthly salary, what's more you can also pay council tax on your home or accommodation.
Travel – another typical expense is for your travel. From your commutes to work, to taxiing your family around you'll have to pay for fuel, tickets and/or fares.
Additional Expenses
These are just the basics though, the wealth management of your family can also cover additional costs like:
Leisure – the time you spend enjoying your life or socialising can add up over the month.
Clothing – you'll need to buy new clothes fairly regularly, especially if you have a growing family.
Maintenance – there may be unexpected issues with your home or your appliances which need to be fixed.
Childcare – if you work full time and have a young family there's also childcare costs that you'll need to factor in each month.
All of these are aspects you should be budgeting for on a monthly basis.
Savings and Investments
With the money you have left over, you also need to consider what you're going to do with it. The most obvious step is to open a savings account, but there are also real investment opportunities you should look at.
Heading to the stock markets is one avenue you might want to go down, but another popular choice is to buy additional properties as lets, or to renovate and sell for a profit. With this though you'll need a decent understanding of finance and how the markets work to ensure you see a positive return.
The Simple Solution
While you can simply look into the markets yourself, or budget each month to manage your investments, if you feel you lack the expertise needed to keep your money secure there are other simple solutions. A sensible choice then is to put your trust into a financial expert to take care of the responsibilities for you.
There are plenty of companies and firms such as Withersworldwide who offer a variety of financial management services, from offering advice on investments to simply helping you look after your money more effectively. It's also worth choosing an established company with a long history of success, that way you know they're obviously doing something right with their services.
The Bottom Line
As aforementioned, the last thing you'll want is to put your family's welfare at risk by making poor decisions with your money. Consider the above options with investments, or make the smart move and search for expert advice and leave your finances in safe hands. This way you can count on a more secure future, not just in the present but for many years to come.