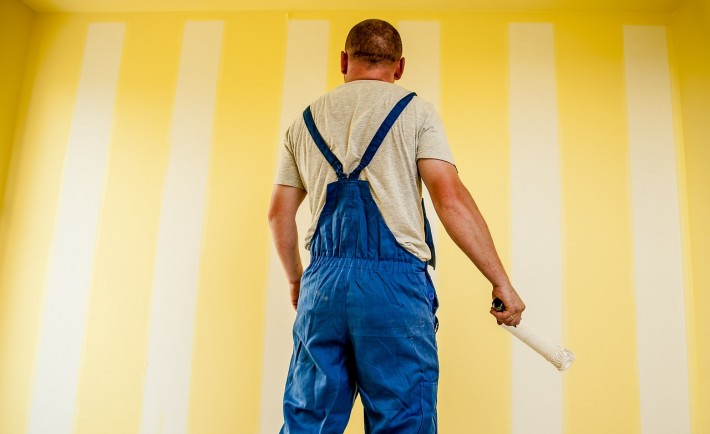 Image Credits: pixabay.com (CC0 Public Domain)
Did you know that you can solve your household problems without calling for backup and paying expensive service fees? If you do not believe me then, you may change your mind as you try these 6 simple and inexpensive home maintenance tips:
WALLS
1. PEELING WALLPAPER
To fix a peeling wallpaper, you must apply wallpaper paste or wallpaper adhesive on a paint brush. Cover the entire wall with it especially the ends. Smooth everything down with clean hands or a roller. You may purchase the Eliane Extra Strength Wallpaper Paste (250 g) for S$25 at Korean WP.
2. HOLES IN THE WALL
Fixing the holes in the wall differs for large and small cracks. For larger cracks you will have to cover it up with wall filler or spackling compound that is available for about S$5-7 at the hardware store.
While, to fix the white wall blemishes that are smaller than 1/4 inch wide, try covering it up with plain toothpaste. Put enough to fill in the whole and scrape off the excess with a knife.
FLOORS
3. RESTORING ITS SHINE
To restore the luster of flooring, you must polish them after they have been mopped. Use microfiber cloth or clean cloth diapers to get the job done while skipping too much cleaners.
4. UNEVEN WOODEN FURNITURE AND FLOORS
To avoid sanding the whole floor or table to smoothen it up, try this simple solution. Spread a wet towel over the scratched or uneven area then place a hot flat iron on the top then move it in a circular motion for 3-5 minutes. Color it with varnish afterwards if you want.
DOORS
5. NOISY SLAMMING DOOR
Who else hates the loud slam of doors aside from me? Thankfully, you can soften the blow by placing a rubber band around the doorknobs on both sides. Do this without covering the latch.
6. DIFFICULT SLIDING DOORS
To smoothen the move of the sliding door, you must clean the debris that are jammed within the track and the wheels. Clear it all by running a paintbrush or vacuum along the track.
BONUS! LIGHTS
Save money on light bulbs by replacing it only when the time is right. It is appropriate to change the bulb if it overheats, spoils, and overspends (having high-energy consumption). Also, you must replace the bulb if its color and power are not enough for the to accomplish the tasks in a particular room.