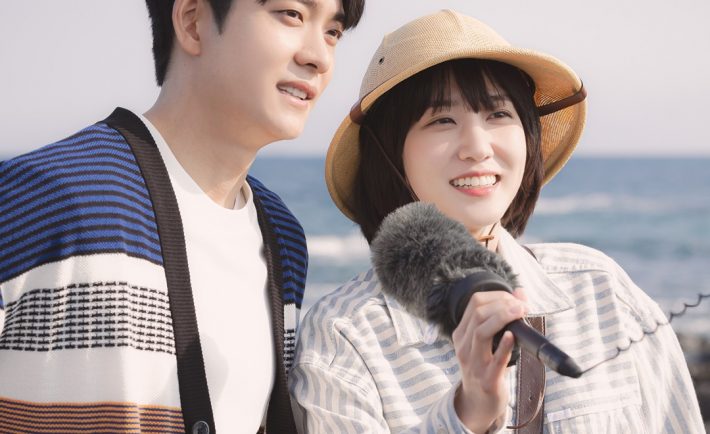 Image Credits: facebook.com/channel.ena
The smashing courtroom Korean Drama "Extraordinary Attorney Woo" broke its own ratings record with its final episode, which aired in South Korea on August 18. The 16-part series' finale had an average nationwide rating of 17.5% – the highest in ENA's program history.
Extraordinary Attorney Woo is a heartwarming series that gives us a glimpse of what it is like for a person to go through the shifts of life while being on the Autism Spectrum. Structured around the realistic cases she handles, Attorney Woo showed how she was able to navigate through her struggles at work, including a budding romance.
Apart from Attorney Woo, the series' characters have shown their professional and personal growth with each episode. Here are six life and financial lessons you can get from watching this series on ENA or Netflix.
#1: INVEST IN GOOD EDUCATION
Despite not being born with a silver spoon, Attorney Woo's father gave up everything because he believed in her brilliance. He worked hard to invest in his daughter's education. He knew that a good education would help improve her quality of life. It was revealed that she graduated summa cum laude from Seoul National University's law school.
Can you imagine how different Attorney Woo's life would be if she never went to school or never completed her university education?
#2: STEP OUT OF YOUR COMFORT ZONE
As a person living with Asperger's Syndrome, Attorney Woo experiences challenges in comprehending societal norms and circumstances. Even so, her job as an attorney requires her to interact and communicate with diverse types of people.
She chose to overcome her fears and step out of her comfort zone (such as a revolving door) to achieve greater heights and eventually win cases. What is an aspect in your life that you can overcome to achieve your goals?
#3: FIND TRUE FRIENDS
Faithful friends like Dong Geu Rami will stick with you through thick and thin. In this series, we see how Attorney Young Woo and Dong Geu Rami's friendship grew in time. Gue Rami stood by her side through good and tough times. As a friend, she is honest, understanding, fun-loving, and kind. More importantly, she always wants what is best for Attorney Woo and she pushes her to reveal her most authentic self.
People like Geu Rami are rare. Cherish those people!
#4: ACCEPT THAT NOT EVERYONE WILL BE HAPPY FOR YOU
While Attorney Woo's colleagues celebrate her success that led to them to win difficult civil and criminal cases, Attorney Kwon Min Woo sees her as a rival. In reality, not everyone will be happy to see you achieve success and accomplish remarkable things. This is okay!
Remember, you cannot please everyone no matter how hard you try. It is not your job to get their approval either. So, focus on your own journey and do your best.
#5: LOVE THE RIGHT PEOPLE
Attorney Woo grew up having only a few people in her life, but these people remained constantly present. They may not have much money, but they helped each other overcome challenges such as family property feuds and life-threatening conditions. They loved each other like family.
In life, people will come and go. If you are fortunate enough, you will be able to love the right people, and this is more than enough. You do not need to have an abundance of material things or thousands of social media followings to make you feel loved. The loyalty and love of just a few people is enough.
#6: SACRIFICE A LOT AS A PARENT
Jeon Bae-Soo plays Attorney Woo's father Woo Gwang-Ho. Woo Gwang-Ho is her biggest fan and loyal supporter. He always thinks about her well-being and does his best to keep her safe from all the cruelties of the world. Throughout the series, his father gradually opens to the idea that her brilliant mind will let her achieve growth and independence. He lets her pursue her dreams of becoming a lawyer and hopes for the best.
If parents could have their way, they would shield their children from the harsh truths of life if possible. As a parent, you will sacrifice and give up a lot to help your children achieve happiness and success. It helps to be prepared. Be prepared by establishing a childcare plan or an educational fund for the years ahead.
The Extraordinary Attorney Woo K-Drama shows how Attorney Young Woo can be bright, bold, and just as worthy of love as everyone else. Its beautifully written script and inspiring characters led to its popularity in Singapore and other parts of the world. Let us just wait for what Season 2 has to offer!