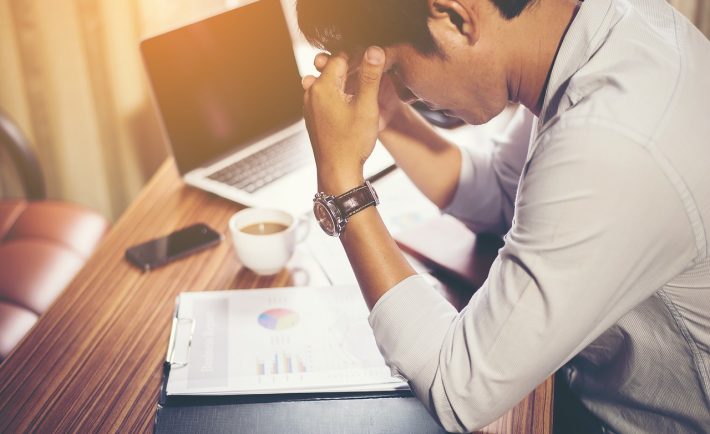 Image Credits: pixabay.com
Not everyone is blessed with their ideal occupation. However, you should not spend most of your life enduring a job that you are not satisfied with. I hope that you long-term goal is to secure a position that suits your personality and lifestyle.
On that note, here are five telltale signs that you are not suited for the job.
#1: YOU ARE CONSISTENTLY SHOWERED WITH POOR FEEDBACK.
As a university student, I had a friend who waited tables during the term break. He was transparent about his working experience. He said that he had no prior experience related to this. His fellow waiters were happy to receive decent incentives. However, he often receives poor customer comments and lower tips. The consistent negativity surrounding his performance took a toll on his confidence. Needless to say, he stopped working for that restaurant.
Let us look at the situation with shiny "objective lenses". I knew my friend's work ethics were good based on our group assignments. The constant negative feedback might not be due to his work ethics. And, the entire restaurant is not conspiring against him!
The solution is simple – being honest. He needs to be honest with himself. His knowledge and skills were just not suited for the job.
#2: YOU LACK MOTIVATION TO FINISH YOUR TASKS.
If you are looking for distinct "red flags" that you are not suited for your position…look no further! One of the first few flags that you may notice is your lack of motivation. When you cannot seem to complete all your tasks, this indicates that something is incredibly wrong.
Are you blankly staring at the tremendous deadlines? Or, perhaps you feel that every project seems pointless? Recognize the lapses in your motivation levels and address it.
#3: YOU DO NOT FEEL COMFORTABLE WITH THE LEADERSHIP STYLE.
Roughly 50% of the participants left the job to get away from their bosses, a study found. Whether you want to admit it or not, your relationship with the boss plays a pivotal role in your work experience. Tension may rise in several areas including employee autonomy, corporate social responsibility, leadership styles, and methods of communication. A horrible boss can make your job miserable no matter how much you enjoy its scope.
The initial interview is the perfect place to start. If you realized that your potential boss's values and approach does not mesh with your personality, there is a significant chance that you will end up unfit for the job.
#4: YOU FEEL OUT OF PLACE.
As a child, I used to play the game called "The Boat Is Sinking". The premise of the game can be easily absorbed. The game-master dictates how many passengers can board the boat. He or she can mutter any number, as long as the people present are sufficient (e.g., group yourselves into 2). The game ends when most people were booted out and the winners unite. Picture this game as it is parallel with the workplace dynamics.
In the workplace, we have a tendency to create divisions. You gravitate towards the group whom you trust. If your group or organization is in one page and you are in another, it may be time to explore change. Otherwise, your ideas may be completely ignored. Not identifying with the vision of the organization endangers the person-position match.
#5: YOU BECOME A STRESSED OUT MACHINE.
Employees who successfully fit the bill play to their own strengths. Whatever they are doing comes naturally to them. For the ill-fitted employees, tasks require more effort and energy. Their roles ask for strong attention to details and ability to follow precise instructions. They may feel like their job becomes stagnant or robotic.
Constantly feeling dragged to go to work or feeling overwhelmed by your tasks can be a hint of unhappiness. Please address the situation.