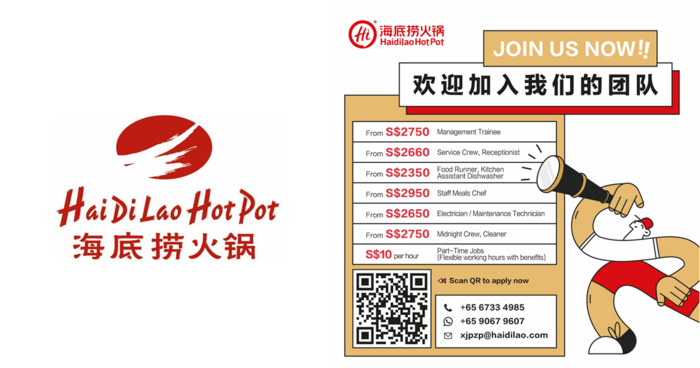 Haidilao Singapore is opening at Bugis+
Haidilao Singapore will be opening a new outlet at Bugis+. They are currently looking to hire and is dangling attractive starting pay for several full time and part-time positions.
Haidilao Singapore made the announcement in a Facebook post today on their recruitment drive:
Part-timers can earn as much as $10 per hour with flexible working hours and benefits. The starting pay of a staff meals chef can go as high as S$2950 a month and the salary of a midnight crew and cleaners starts from S$2750 a month.
To apply, click here: https://haidilao.jinshuju.net/f/OiPmMV