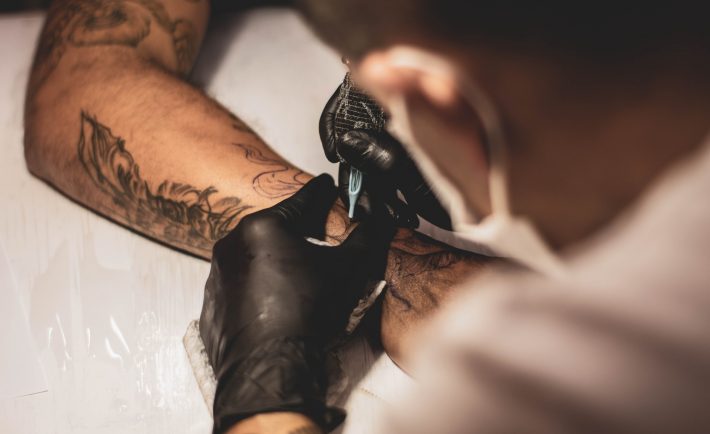 Image Credits: pixabay.com
Are you thinking getting inked any time soon? Whether you want to tick off "tattoo" in your bucket list or want to grow your collection of body art, there is a variety of tattoo studios in Singapore. Read this list to explore your options and to know the estimated rates of these four reputable tattoo studios.
#1: INKVASION TATTOO STUDIO
Highlights
Easily accessible location
Versatile tattoo designs
Customized tattoo designs
Pain-free and safe numbing options
Searching for an easily accessible tattoo studio that is just minutes away from Orchard MRT? The search is over! Inkvasion, located at the Far East Shopping Centre, houses skilled tattoo artists that can help you achieve your desired design. The artists at this studio are proficient in a myriad of tattoo designs such as words and scripts, dot work, fine line tattoos, Polynesian tribal, Japanese art, and more. Find your ideal design by heading over to @inkvasionsg on Instagram.
Prices start from S$100. Please contact them through WhatsApp at +65 8127 5371 for a free quotation.
Website: inkvasiontattoo.com
Location: 545 Orchard Road #06-15 Far East Shopping Centre, Singapore 238882
#2: WILD PAW TATTOO CO.
Highlights
Aftercare products
Best known for modern and classic tattoo designs
Customized tattoo designs
Wild Paw Tattoo Co. is a laidback studio where the atmosphere is relaxing, and the staff is friendly. It is best known for its modern and classic tattoo designs. Clients can either get beautiful portraits of their beloved pets or their favorite cartoon characters. As a friendly reminder, the studio has a strict policy against bringing alcohol or drugs. Furthermore, they only accept clients aged 18 and above.
Tattoo prices can range from S$200 to S$350.
Website: wildpawtattoo.com
Location: 30A Bali Lane, Singapore 189866
#3: LOVESICK TATTOO STUDIO
Highlights
Award-winning tattoo artist and founder
Customized tattoo designs
Affordable price for small tattoos
Established in 2012, tattoo artist Louis Tham founded the Lovesick Tattoo studio. Brainchild Louis Tham has been in the tattoo scene for about a decade. In fact, he has won multiple awards in Singapore and overseas for his tattooing expertise. Alongside Louise, the studio houses two professional resident artists named Liucifer Ling and Kian Tan. These talented artists have unique tattoo styles to suit the client's preferences. For instance, you can opt for Louis who specializes in black and grey realism tattoos or Kian who fuses Japanese art with dot works.
Small designs can cost as low as S$60. While big and striking designs can cost about S$150-S$400 per hour. Rest assured that this studio completes all its inking within its sterile and safe environment.
Website: lovesicktattoostudio.com
Location: 35 Selegie Road, Parklane Shopping Mall #05-03, Singapore 188307
#4: VISUAL ORGASM TATTOO STUDIO
Highlights
Team of tattoo artists
Freehand and customized designs
Colored and monochrome designs
Late closing times
Visual Orgasm Tattoo Studio has a team of tattoo artists that specialize in different tattoo styles such as freehand, cartoon, drawings, blackwork, and realism. Best of all? The artists are open to customizing designs to suit their client's preferences. You can even bring your child's drawings for inspiration.
Since the studio allows flexibility in choosing designs, Visual Orgasm also allows its clients to choose between colored and monochrome designs. Those who want to have vivid designs are free to book an appointment on the studio. Just ensure that you answer their forms online and consult them before getting inked. Prepare accordingly as the studio's base price is S$150 for small and simple designs. Prices will vary for more complex designs.
Website: visual-orgasm.com
Location: 8B Canton St, Singapore 049748
Note: With the current situation, increased social distancing requirements and other operational changes were implemented in these tattoo studios. Please contact your tattoo studio for more information.