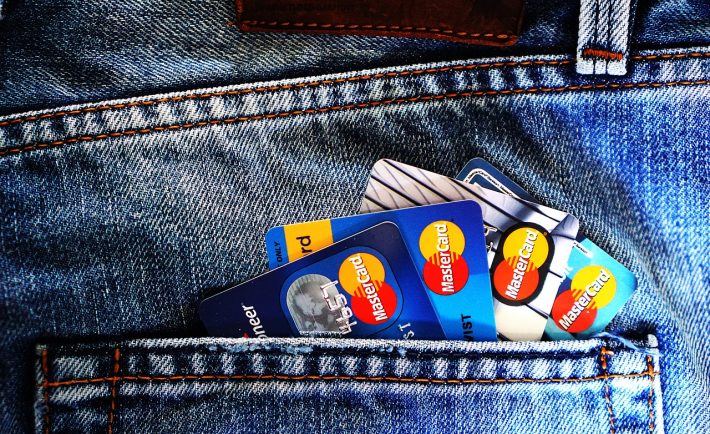 Image Credits: pixabay.com
The competition is tough for banks and other credit card issuers in Singapore! This is why most have employed different sign-up bonuses to entice you to apply for their cards. These promotions can range from intangible points to tangible freebies (e.g., luggage).
Currently, here are three credit card sign-up offers that may lure you in:
STORE YOUR KICKS IN A UNIQUE BAG

Manchester United is one of the top-ranking teams in the Premier League. As a fan, you have witnessed how they won with guts and glory. Perhaps you are an active member of the official Manchester United Supporters Club Singapore too. Let Maybank reward you for being a loyal aficionado by reaping the benefits of the Maybank Manchester United Platinum Visa card.
Upon signing up, you may receive the limited edition Manchester United shoe-bag (T&Cs apply) as well as a free supplementary card. Do note that these offers are only for new principal card members.
GET FREE GRAB APP RIDES

In partnership with the famous taxi-booking app, Citibank wants to reward its Citi Cash Back Card applicants with S$70 worth of Grab vouchers (T&Cs apply). You may use these vouchers if you are hailing a GrabTaxi, a GrabCar, or a JustGrab. Imagine yourself sitting back while you enjoy a fuss-free ride to work! Ooh la la!
Moreover, you can get S$120 cashback. These rewards are exclusive for the individuals who sign up for the Citi Cash Back Visa Signature or the Citi Cash Back World MasterCard. These promotions will run until June 30, 2017.
CHOOSE BETWEEN THREE GIFTS
What is better than receiving a welcome gift? Well, you may consider having a wide variety to choose from!
Standard Chartered Unlimited Cashback credit card aims to let you live without limits as it offers unlimited cashback without minimum spending. New Standard Chartered principal card members may receive one of the three attractive gifts upon signing on to said card. Feel free to choose between the following: S$150 in Uber Credits, S$150 Caltex StarCash Card, or S$138 cashback. This promotion lasts until June 30, 2017 (T&Cs apply).
It looks like good things really do come in threes!
Have you ever received an outstanding sign-up bonus or promotion with your credit card? Describe your experience by commenting below.
[DISCLAIMER: The contents of this article were not provided by any credit card issuer, institution, or entities. Statements expressed here were solely based on the author's careful research and her opinions alone.]