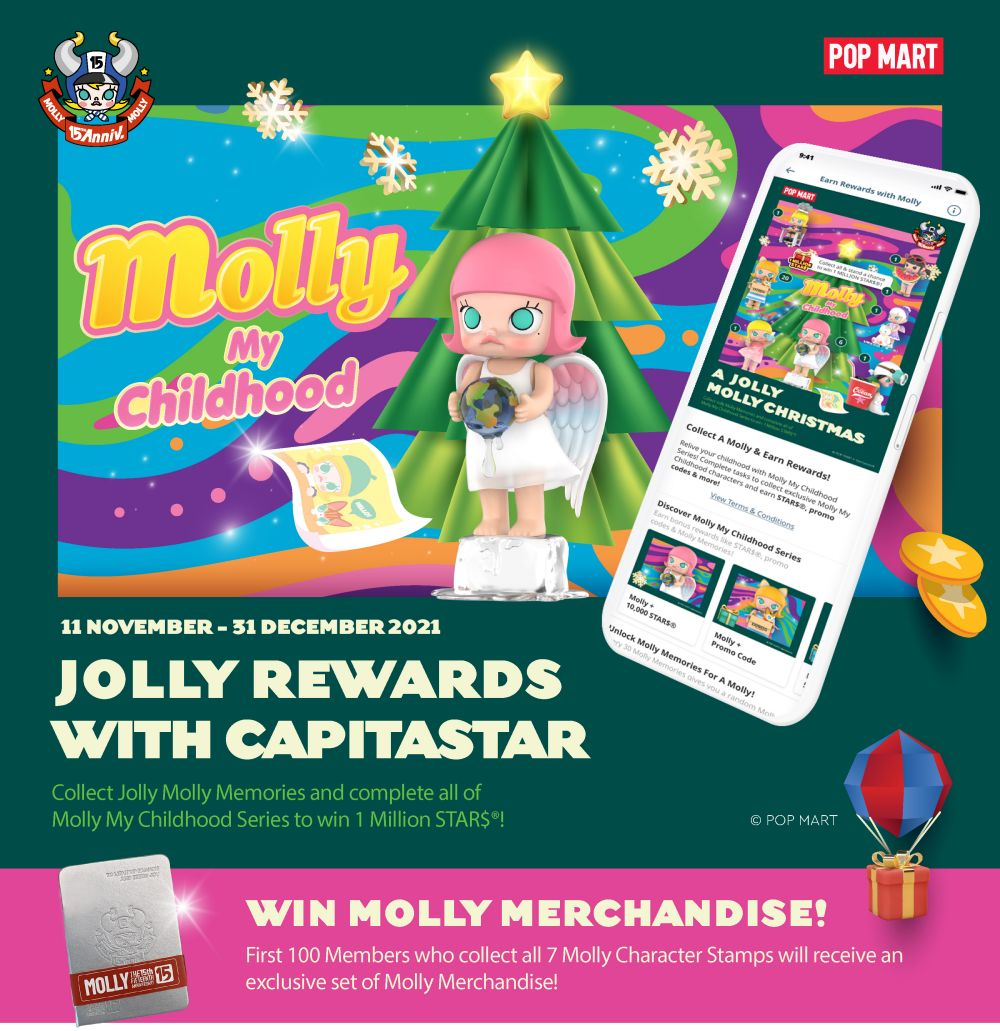 With a range of CapitaLand malls island-wide, it's impossible that you've not walked into one. But what you might not know is that CapitaLand has an awesome lifestyle and rewards program – CapitaStar, that gives you a plethora of rewards and instant cashback when you shop across CapitaLand malls and online at eCapitaMall and Capita3Eats!
Here's how to start your cashback and rewards journey with CapitaStar:
Simply download the CapitaStar mobile app, sign up as a member, snap and upload your purchase receipts at CapitaLand malls or earn cashback instantly when you shop and order online via eCapitaMall or Capita3Eats, it's that easy!
During this festive period, don't miss out on CapitaStar's Jolly Molly Rewards promotional campaign because 10 lucky winners will win 1 million STAR$®! It's equivalent to $1,000 worth of eCapitaVouchers where you can splurge to your heart's content at participating CapitaLand malls across our sunny island or online at eCapitaMall or Capita3Eats.
Here's a quick look at how it works.
Join Jolly Molly Rewards
Download the CapitaStar mobile app now if you haven't. From now till 31 December, complete various tasks on the app to receive My Molly Childhood Character Stamps, earn STAR$®, promo codes, and more exclusives.
Members who collect all 7 My Molly Character Stamps will stand a chance to participate in the Lucky Draw towards winning 1 million STAR$® (worth $1,000 eCapitaVouchers). The more you play, the higher your chances are! Also, be the first 100 members to collect all 7 My Molly Character Stamps and get to redeem a limited edition set of Molly merchandise.
Bonus tips to accelerate your gameplay:
Spend $20 each on eCapitaMall and Capita3Eats daily (receive 2 My Molly Character Stamps or Molly Memories)
Purchase $100 eCapitaVouchers and use them in a single transaction (receive 2 My Molly Character Stamps or Molly Memories)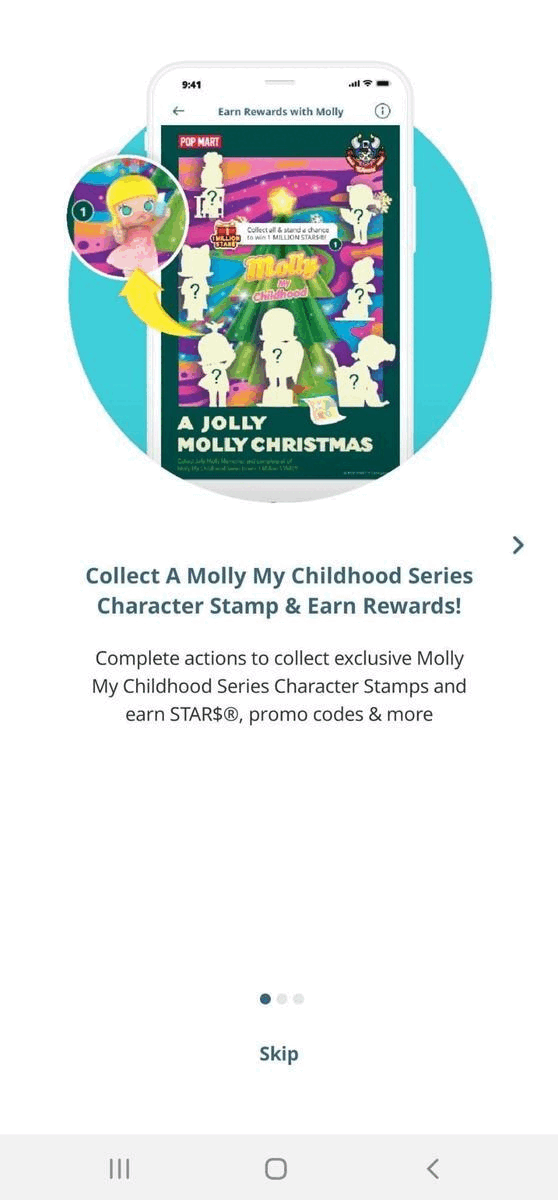 Peeps who just saw this, fret not. It's never too late to take part in the Jolly Molly Rewards because Molly Memories Bonus packs will be dropping in from 16 to 19 December just for you. This means you still have the opportunity to play catch-up at this very last moment and be on your way to pocketing $1,000 worth of eCapitaVouchers.
Ready to get started? Download the CapitaStar mobile app and key in promo code <CSTAR2021> to receive a special sign-up bonus of $5 eCapitaVoucher to offset your shopping and dining escapades this festive season! And before you go, good things must share, right? Refer your friends and family to join CapitaStar and earn up to $150 eCapitaVoucher. There's no better way to kickstart the festive season!
That's all from us. For more information on this promotion, please refer to the Jolly Molly Rewards page. Have a splendid activity line-up with your loved ones during this most wonderful time of the year! Blessed Christmas to all our readers.