Diehard fans of The Simpsons, take a deep bow to Vans as they bring to you their latest collaboration with the American animated sitcom. Launched today (7 August), Vans honours The Simpsons with a vibrant collection of footwear, apparel, and accessories that celebrate iconic moments of The Simpsons family.
Let's take a look at what's available for purchase.
#1: WOMEN'S CHECK EYES SOCKS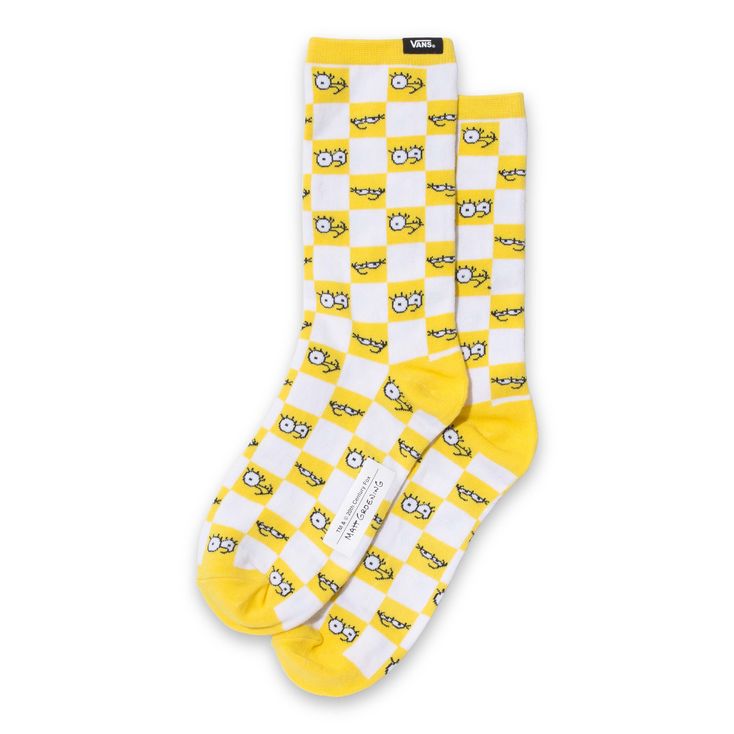 Price: 12 SGD
We shall start the ball rolling with the women's Check Eyes Socks. It is a jacquard fashion crew sock featuring an allover checkerboard print showcasing The Simpsons family eyeballs. Gentlemen, don't be dismayed. Refer to the next item.
#2: MEN'S CREW SOCKS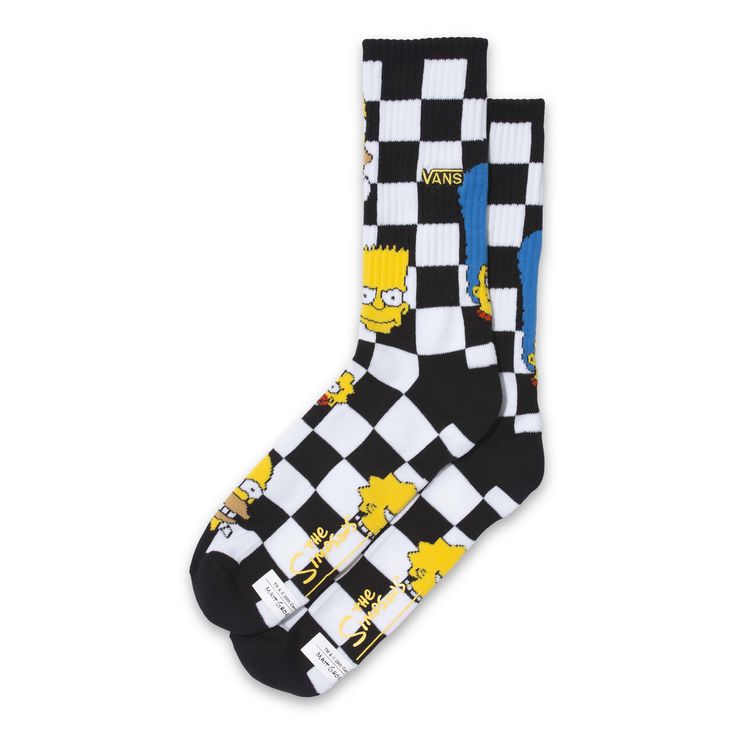 Price: 19 SGD
Similar to the women's Check Eyes Socks, the Men's Crew Socks has an allover checkerboard design and The Simpsons family portrait jacquard art. Here's the bonus – an embroidered Vans logo.
#3: LISA FANNY PACK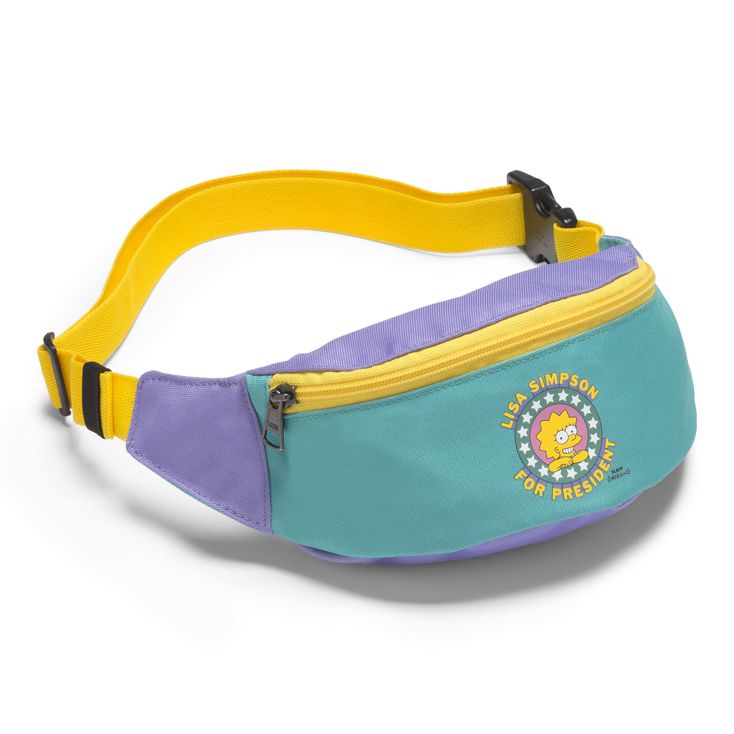 Price: 49 SGD
The Lisa Fanny Pack is a waist pack with front and back zipper pockets, an adjustable strap, contrast colour blocking, and a Lisa Simpson For President screen print. It's made of 100% polyester and measures 3.75 H x 13.5 W x 3 D in inches.
#4: TODDLER FISH SLIP-ON V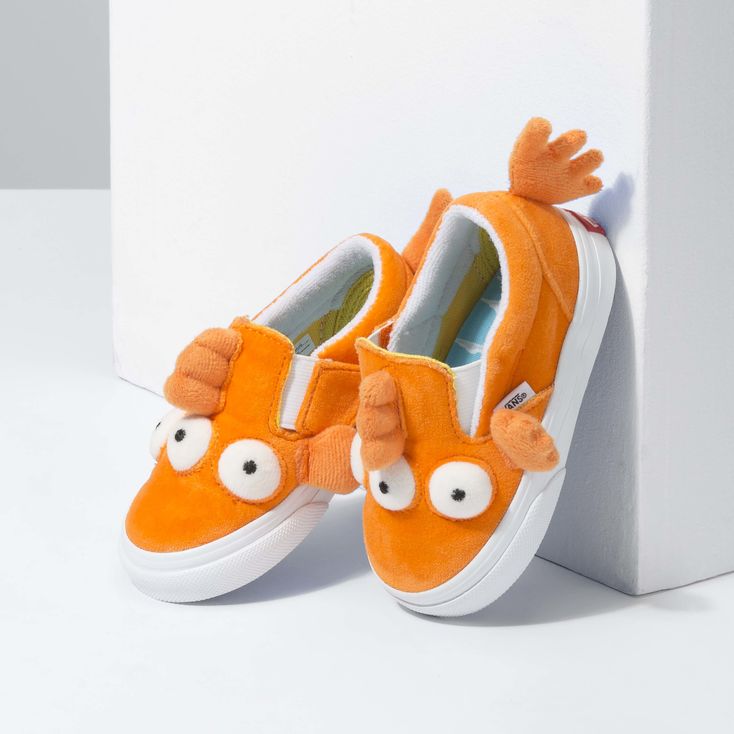 Price: 59 SGD
Inspired by Blinky the Three-Eyed Fish, Toddler Fish Slip-On V is the upgraded version of the iconic Vans slip-on style. Along with padded collars, elastic side accents, and signature rubber waffle outsoles, it also includes heel pulls and hook-and-loop closures for an easy on-and-off fit.
#5: FAMILY RAGLAN T-SHIRT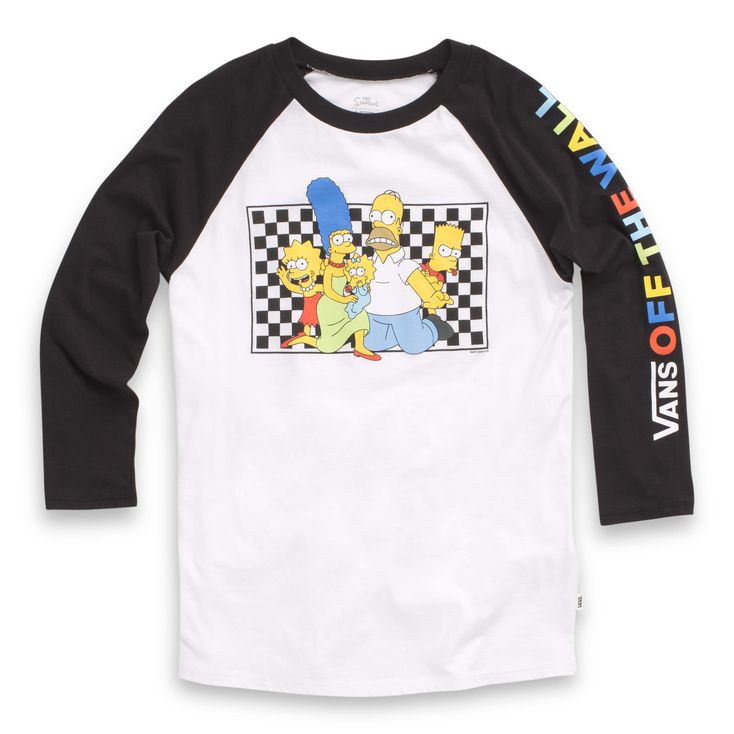 Price: 69 SGD
Adore all of The Simpsons family members? You've got to get this Family Raglan T-Shirt that features a checkerboard The Simpsons family portrait at the chest, colourful Vans graphics at the left sleeve, and raglan details.
#6: FAMILY MEN'S T-SHIRT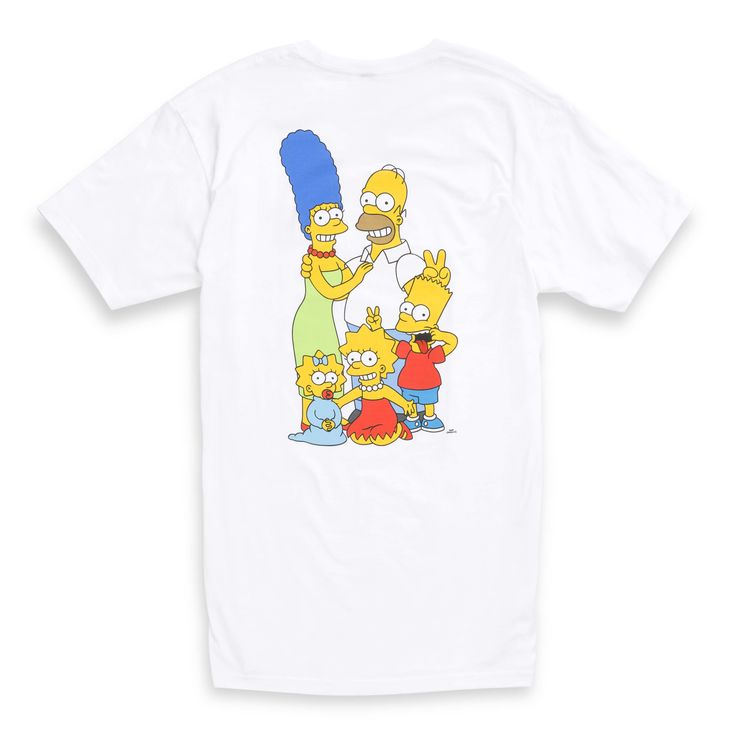 Price: 69 SGD
If you prefer a classic no-frills The Simpsons family portrait, get the Family Men's T-shirt. It features a collaboration logo graphic at the left chest and The Simpsons family portrait at the back. Made of 100% carded ring spun cotton.
#7: BART T-SHIRT
Price: 69 SGD
Fans who are used to wearing dark colours can still show their love for The Simpsons by buying the Bart T-shirt. It features an allover tonal Bart skull, crossbones jacquard knit print, and a collaboration woven label at the hem.
#8: KID CLASSIC SLIP-ON
Price: 69 SGD
And of course, how can we leave out the most beloved The Simpsons family pets? Say hello to Snowball and Santa Little Helper with this Kid Classic Slip-On. It also includes padded collars for support and flexibility, elastic side accents, and signature rubber waffle outsoles.
#9: CHECK EYES BACKPACK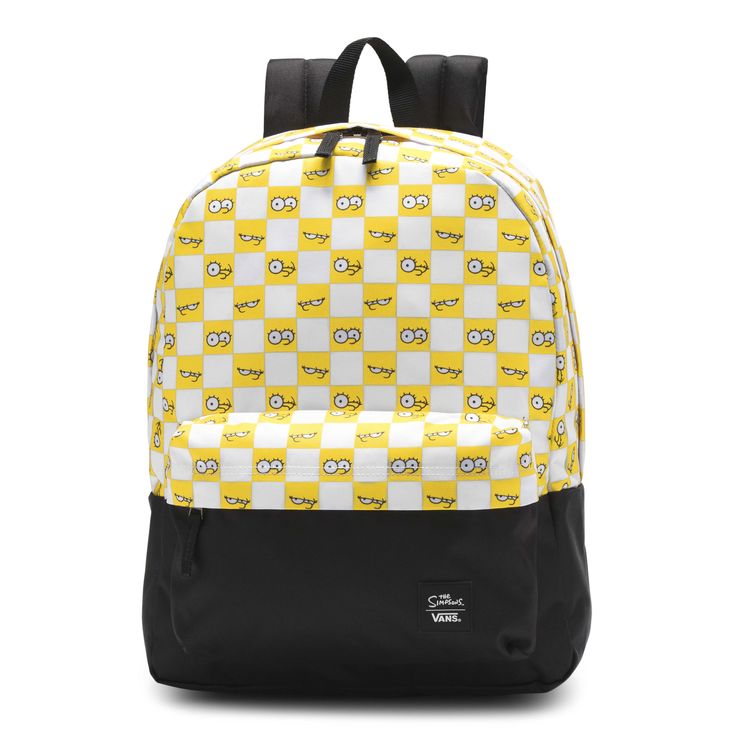 Price: 79 SGD
The Check Eyes Backpack would make a perfect pair with the women's Check Eyes Socks. Don't you think so? You will find one large main compartment with a laptop sleeve, a front zip pocket with an organizer for quick access, and padded shoulder straps. The bag measures 16.75 x 12.75 x 4.75 in inches.
#10: OLD SKOOL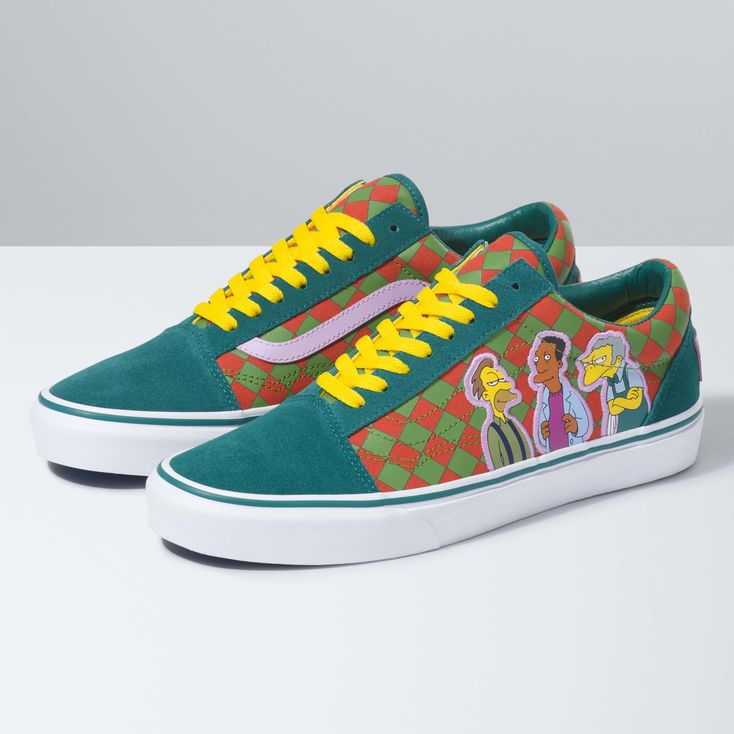 Price: 109 SGD
We can't decide if we prefer the characters and details from Moe Tavern or the one with embroidered patches featuring the Bouvier sisters. Both are made of leather though. What's your take?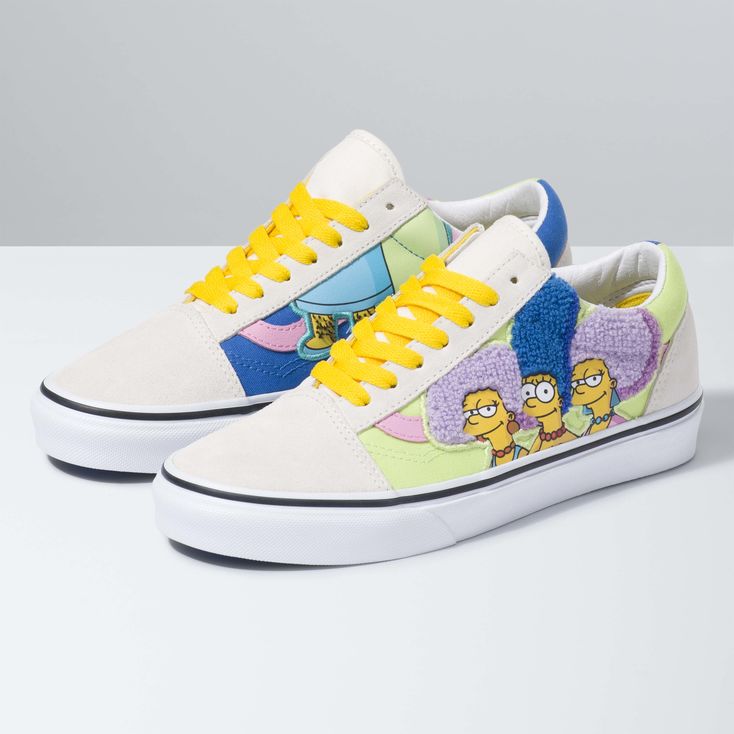 Shop the full Vans x Simpsons Collection here.