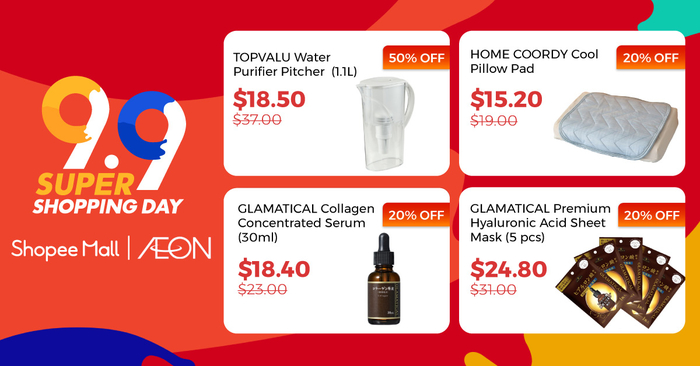 Shop quality Japanese products on Shopee as ÆON launches in Singapore
The long-awaited Shopee 9.9 Super Shopping Day is even greater – with AEON launching their first e-commerce store on Shopee on 30 August! The Japanese retail made their first debut in Singapore on Super Global Free Shipping Day and this splendid news certainly saves you the trouble of having to travel to Johor Bahru's nearest AEON Mall. Shop from baby products and home essentials to health and beauty products – at up to 50% off storewide!
Explore a wide selection of skin care products from Glamatical, ÆON's private cosmetic brand, at mega discounts. What's more, you can claim up to $5 off vouchers for all AEON products during this period! In need of home necessities? Check out Home Coordy, ÆON's home and living brand. They carry household products such as cooling pads for your bed, Japanese rice cooker, teflon-coated mugs and more. Grab all these great deals while stocks last.
You can enjoy additional $7 off  when you use the promo code MDAEON (min. spend $15, for new users) at check out.
GLAMATICAL Premium Collagen Sheet Mask 5 pcs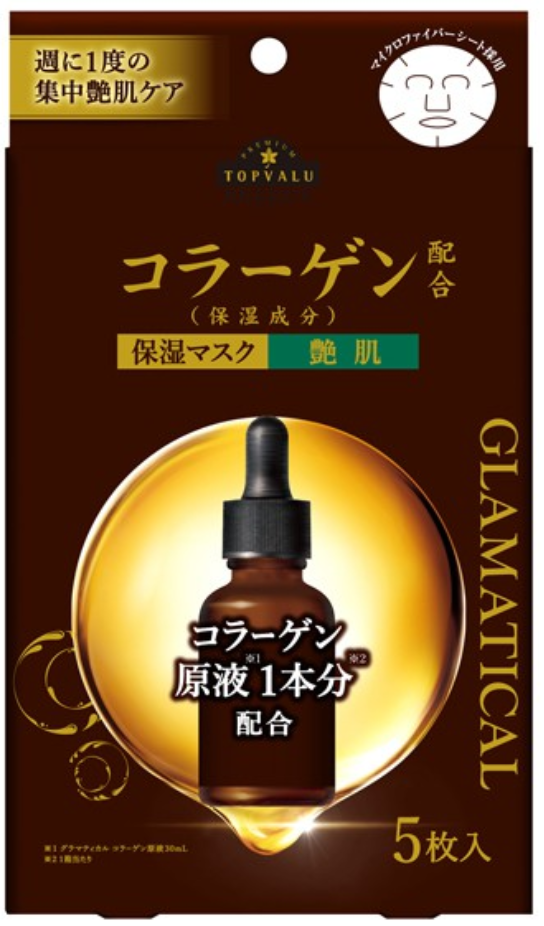 $31.00 $24.80
GLAMATICAL Premium Collagen Sheet Mask helps to improve dry, dull and saggy skin. It is rich in collagen, which is essential to repair damaged skin and improve your glow. Use this as part of you skin care routine to have an elastic and resilient skin that shines.
GLAMATICAL Premium Hyaluronic Acid Sheet Mask 5 pcs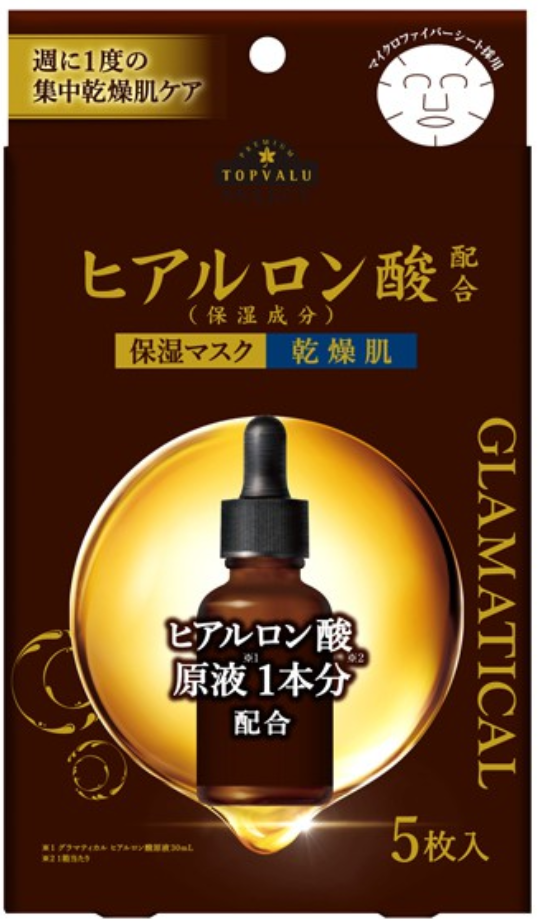 $31.00 $24.80
GLAMATICAL Premium Hyaluronic Acid Sheet Mask contains hyaluronic acid – the key molecule in improving skin dryness, leaving your skin feeling moisturized and hydrated all day long. It has the unique capacity in retaining water and replenishing dry skin with hydration so that you can achieve a more youthful-looking complexion.
GLAMATICAL Collagen Concentrated Serum 30ml

$23.00 $18.40
Specially formulated for fine lines and wrinkles, GLAMATICAL Collagen Concentrated Serum contains soluble collagen to penetrate the skin better than normal collagen. It restores your skin to its youthful state when you use this in your daily skin care regime and addresses the look of deep lines and wrinkles.
GLAMATICAL Hyaluronic acid Concentrated Serum 30ml

$23.00 $18.40
GLAMATICAL concentrated serum series is in demand in Japan. For radiant-looking skin, apply the serum to achieve a multilayer hydration that boosts the appearance and texture of your skin, making it vibrant and moisturized.
HOME COORDY Bedding pad icy cold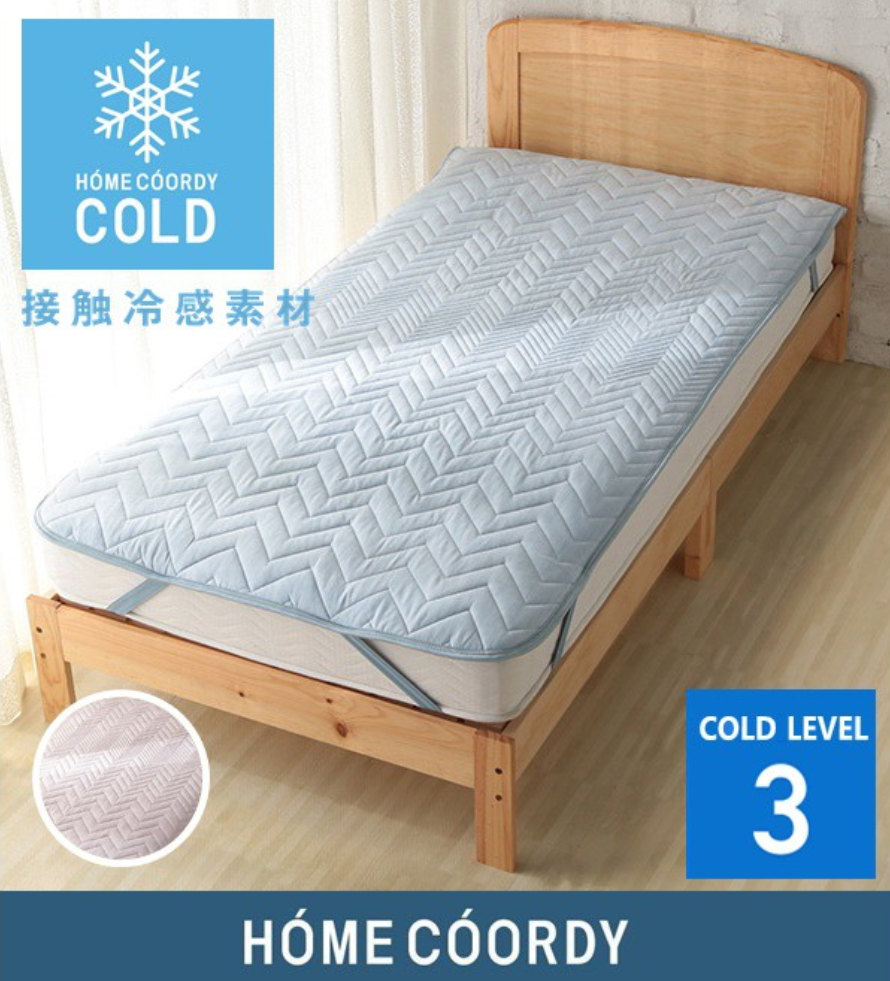 $62 ~ $88 $49.60 ~ $70.40
HOME COORDY Bedding pad icy cold keeps you comfortable during the night by absorbing the body heat that builds up between you and the bed. As its name suggests, it helps you to stay cool all night and improves your sleep quality.
HOME COORDY Pillow pad icy cold COLD LEVEL 3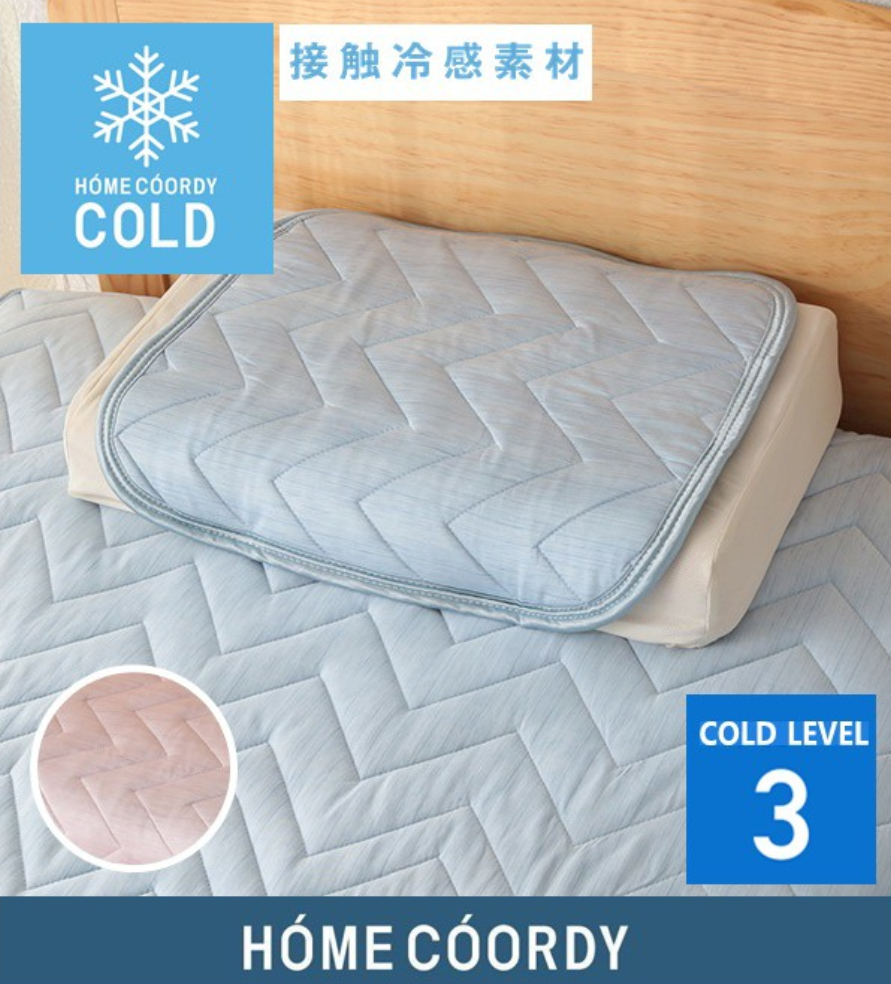 $19.00 $15.20
Sick of stuffy pillows that trap heat and cause discomfort? HOME COORDY Pillow pad icy cold is the solution to your sleepless nights. Made from 100% polyethylene, it helps keep temperature cool for you to experience a good night's rest and stay refreshed for the day.
TOPVALU Pot type water purifier Water injection flap type 1.1L Old package
$37.00 $18.50
TOPVALU has been offering high standards in delivering the best quality, safety and value to consumers across Asia. The TOPVALU Water Purifier Jug makes safe and fresh drinking water without eliminating the valuable minerals infused. Having the capability to rid all bacteria and impurities, this purifier is certainly the best choice for a healthy living.
---
We know you can't wait to shop at AEON, so do we. Remember to use the promo code MDAEON to get your $7 off your shopping!