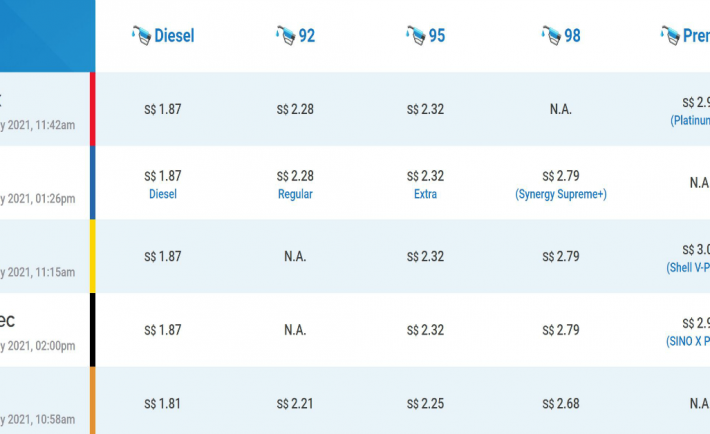 Petrol pump prices have gone up after the Government has announced the hike of petrol duty rates on Tuesday (Feb 16).
The hike, which took immediate effect, has cause pump price to rise to what they were before the circuit breaker.
The duty for premium grade (98-octane and above) petrol will be raised by 15 cents a litre to 79 cents a litre and the duty for intermediate grade (92-octane and 95-octane) petrol will be raised by 10 cents a litre to 66 cents a litre.
This means that the most popular 95-octane petrol is now retailing at S$2.32 a litre at all stations, except SPC which charges a litre at S$2.25. The hike also see Shell V-Power tops at S$3.01 per litre.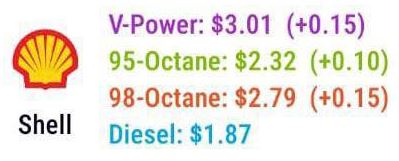 Here are the latest fuel prices according to fuel price tracker Fuel Kaki.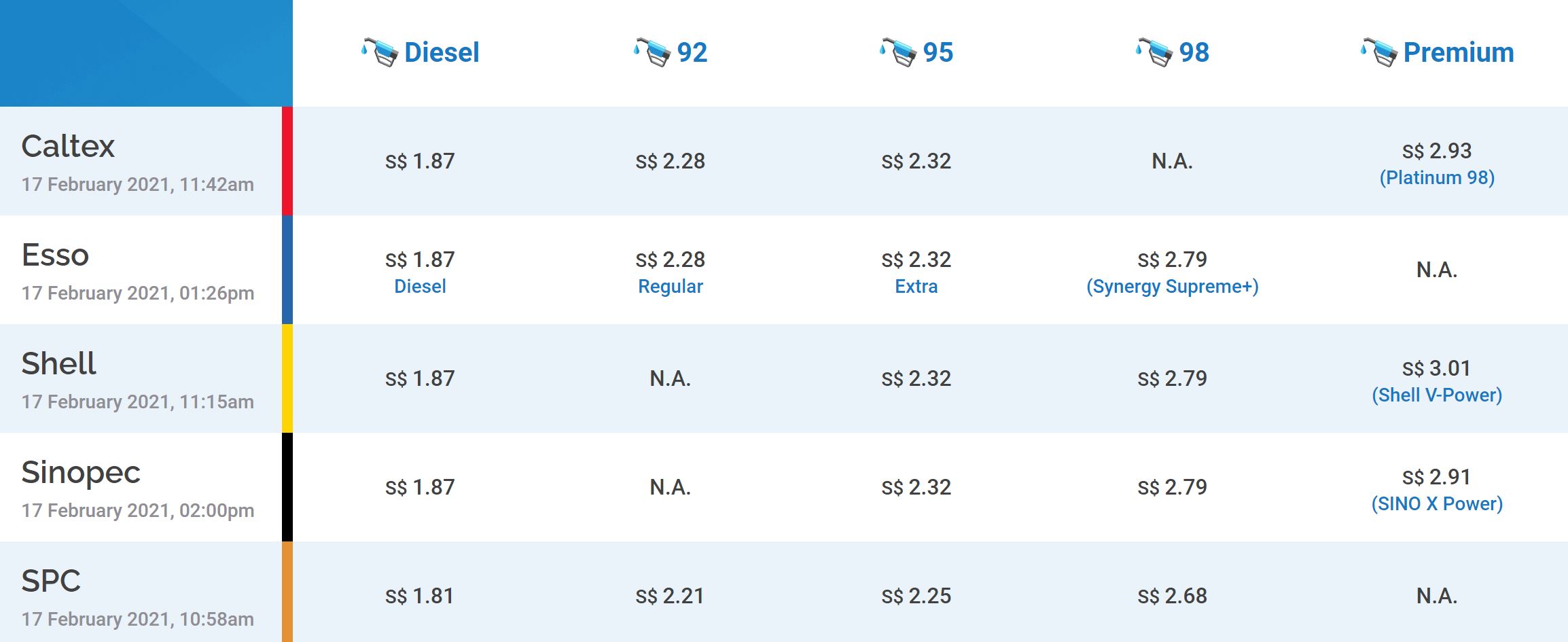 Price Comparison Chart from fuelkaki.sg
It's about time to consider electric cars.