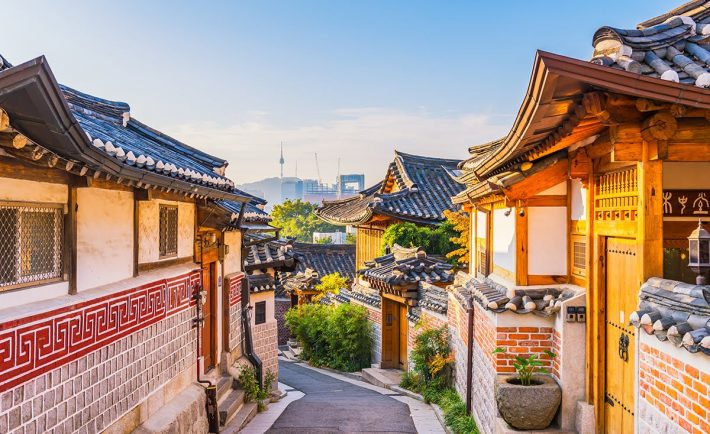 Image Credits: Agoda
The Singapore – Hong Kong air travel bubble was announced on Wednesday (Nov 11). By evening, flights from Singapore to Hong Kong on Nov 22 were sold out. Besides, online hotel booking platforms shared that searches rose nearly seven times just hours after the announcement. Travel deprived? I guess some of us are.
Prime Minister Lee Hsien Loong mentioned in a Facebook post that if the arrangement is successful and the pandemic continues to stay under control for both countries, the public can look forward to an expansion of the bubble with more flights. He also added that more destinations could be considered as well.
Are you patiently waiting for Singapore to set up air travel bubbles with other countries? Travel experts reveal seven other countries that Singapore could potentially set up air travel bubbles with. Stay on this page if you want to find out if your favourite country has made into the list!
Vietnam
Mr Christopher Khoo, the managing director for international tourism consultancy Masterconsult Services, highlights that Vietnam could be an option for Singapore to form travel bubbles with.
At the time of writing, there are less than 1,500 COVID-19 cases in Vietnam. The country, with about 97 million people, has recorded only 35 COVID-19 deaths thus far. It could be widely due to its timely coronavirus response to promote the early practice of mask-wearing, according to Minh Cuong Duong, an Associate Lecturer at the School of Public Health and Community Medicine in Sydney.
"Naturally given their good state of COVID preparedness or COVID suppression, Vietnam would be a likely choice very soon. The (visitor) numbers may not be as great as some other ASEAN destinations, but they give us confidence," Mr Khoo said.
Thailand
Dr Wong King Yin, who is a digital and tourism marketing lecturer at Nanyang Technological University, shares that Thailand is a possibility.
Based on Google's statistics, Thailand has reported over 3,800 cases with more than 3,700 people already recovered. There are 60 deaths in the country. News has it that Thailand are in talks with China to form a travel bubble. In fact, they currently have a Special Tourist Visa programme in place to allow tourists to enter the country under certain conditions.
China
While travel experts do not rule out the likelihood of an air travel bubble between Singapore and China, they shared that due to the country's sizeable domestic tourism market, international travellers may not be as crucial.
Dr Wong adds, "I think there is the possibility, but they don't need us… their domestic tourism has already recovered (to) pre-COVID (levels). So even if they don't have international tourists, they are doing fine. They can still talk to different countries, but it is not their first priority."
Speaking of China's domestic tourism, the country saw a robust rebound over their 'Golden Week' in October. 637 million domestic tourists were recorded during the holiday season, already reaching 79% of 2019's figure. Domestic tourism revenue generated has also acquired 69.9% of last year's.
Mr Khoo indicates that China's opening up for Singaporeans to enter could be part of their big picture to reopen their borders with reliable partners. Earlier this month, Singapore has already taken the first step to allow short-term visitors from mainland China to enter through the Air Travel Pass (ATP) program.
Japan & South Korea
Ngee Ann Polytechnic senior lecturer in tourism Michael Chiam expressed that Singapore would likely set up air travel bubbles with countries that currently have green and fast lane arrangements. That includes Japan and South Korea.
Mr Kevin Wee, a senior lecturer at Nanyang Polytechnic's School of Business Management, backs that claiming those with reciprocal green lane arrangements like Japan could have a higher chance to form a travel bubble with Singapore.
Kyodo News reported on Oct 30 that Japan would lift its entry ban on foreign travellers from November for non-tourist arrivals from several countries including Vietnam, Thailand, South Korea, and Singapore.
Also, as written in a travel media report on Oct 28, the South Korean borders are open to visitors from the US, Australia, Canada, and the UK. Of course, that comes with the need for self-isolation or quarantine for 14 days. Travellers will also need to download the Self-Diagnosis Mobile App.
Australia & New Zealand
Dr Wong remarked that Australia and New Zealand are in her prediction. Experts also suggested the possibility of Singapore forming a travel bubble with Australia and New Zealand in the future.
"But it seems like they (are) more conservative in reopening their borders," Dr Wong stated. "Although they would like tourists to bring them more GDP, higher GDP but then they have internal resources, so it's okay (for them)," she added.
At the moment, Singapore has unilaterally opened its borders to travellers from a few countries, including Australia and New Zealand. Our Prime Minister has also requested Australia and New Zealand to work with the Association of Southeast Asian Nations (ASEAN) to ease border restrictions on Saturday (Nov 14).