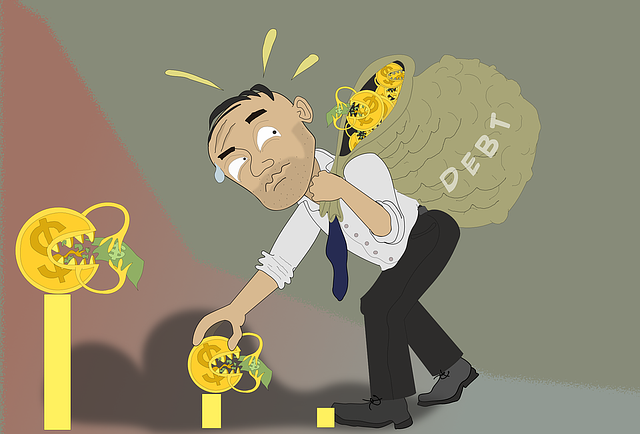 Image Credits: pixabay.com
Many individuals begin their educational career repeating this mantra over and over: "I will not accumulate debt. I will not accumulate debt. I will not accumulate debt." No matter how many times you say it, it still doesn't change the fact that a large percentage of individuals find themselves in debt for most of their early adult years.
Investing in your education and career early on can be the difference between a long, beautiful career, and a series of short-term jobs that you "settle" on. But getting to that long-term career can be incredibly difficult when you are living with debt. This debt can come from a loan taken out to finish a master's degree, or to open up a business, or a myriad of other things.
There are ways to avoid and subvert these debts that stick with you for years after your educational career ends. Here are some of the top tips compiled to help you live your adult life debt-free.
Let Your Money Earn Money
One of the surefire methods of securing financial success is investing in yourself, which is a phrase I use to describe the act of putting money in a bank account. Taking out some low-risk investments to grow your money gradually is a great way to keep up with interest rates that are simultaneously growing your debts.
By putting your money into an account, you are able to let your money earn money for you. Saving while leading up to taking out a loan can be a great way to set yourself up for being able to pay off the loan in a timely manner. The more money you are able to save, the more that money can earn for you over time.
The Benefits of Stock Loans
You're obviously going to do some research when you take out your first loan. You'll want to take out a loan without exorbitant interest, but that can still support the amount and duration that you need in order to effectively use that money to secure your future or your education.
Many who would like to make investment decisions risk losing money if those investments fail. This is why they make use of stock loans. With companies like Easy Stock Loans, investors can put up their stock as collateral in order to make more investments and increase their revenue without having to spend or risk defaulting on the loan.
You can find more information on the Easy Stock Loans website about how to make financial moves using your own stock as collateral. You could be making more money without even having to lift a finger!
Work Smarter AND Harder
Many university students get themselves a job in order to offset the cost of tuition and fees for their education. These jobs though can end up exhausting them, resulting in less successful grades and results. The outcome is that their post-grad prospects don't look as stellar. These jobs are also often by-the-hour jobs, meaning that better work doesn't necessarily equal more money.
Finding a salary or commission job while in school is difficult, but not impossible. This step is a huge investment in your future, and an asset to your education and finances. Online and remote work is one of the best ways to do this. Working online also means that you can choose your own schedule, so you can work around your schoolwork and obligations.
A Debt-Free Future
While it may be difficult to utilize every opportunity to save money and remain debt-free, even just implementing one of these things can make your life much easier in the short and the long term.
You shouldn't have to live with overwhelming debt as the price to pay for a good education, a leg up on your future, or a new business venture. We know how hard it can be to feel secure in your finances, but these few simple steps are a start toward a brighter future.